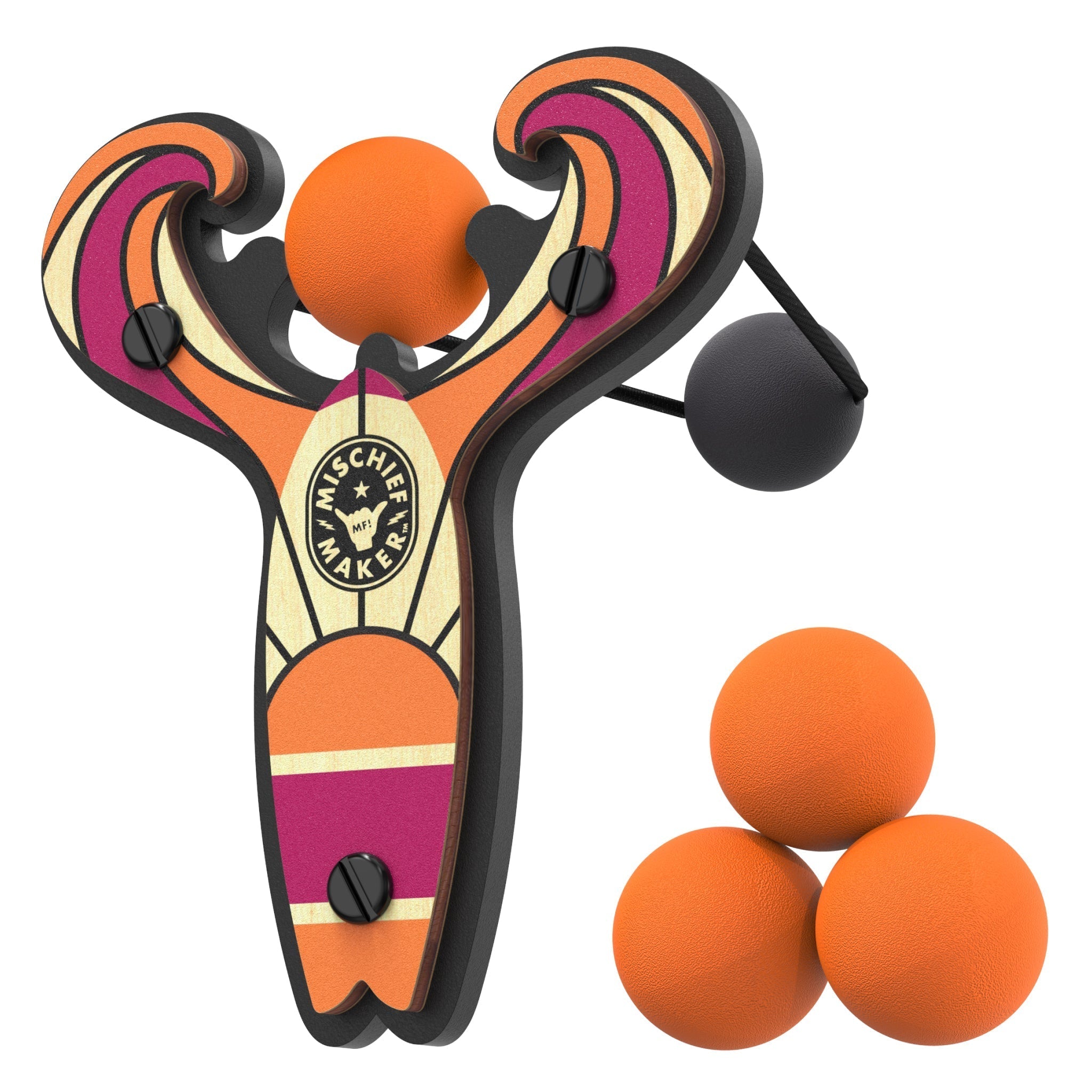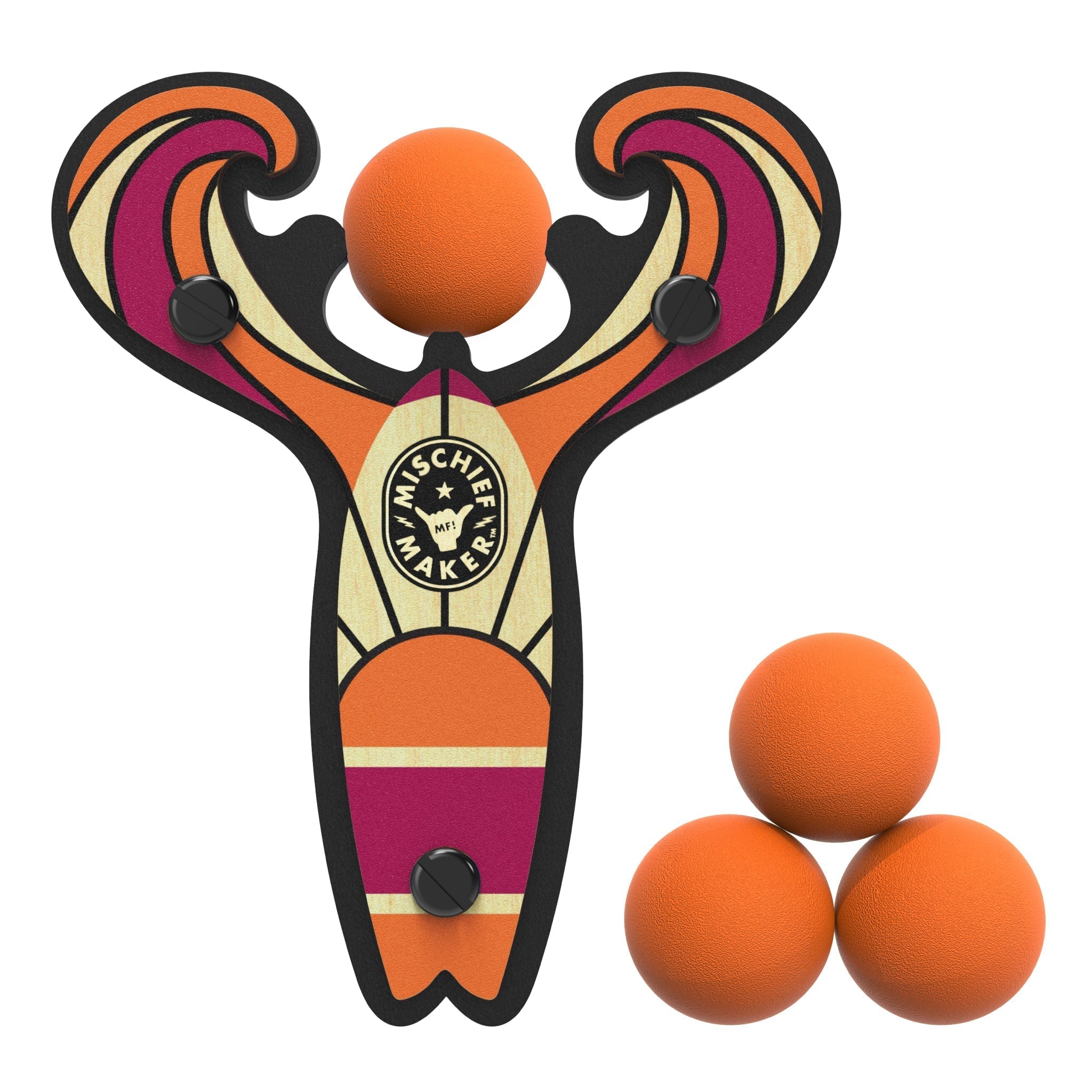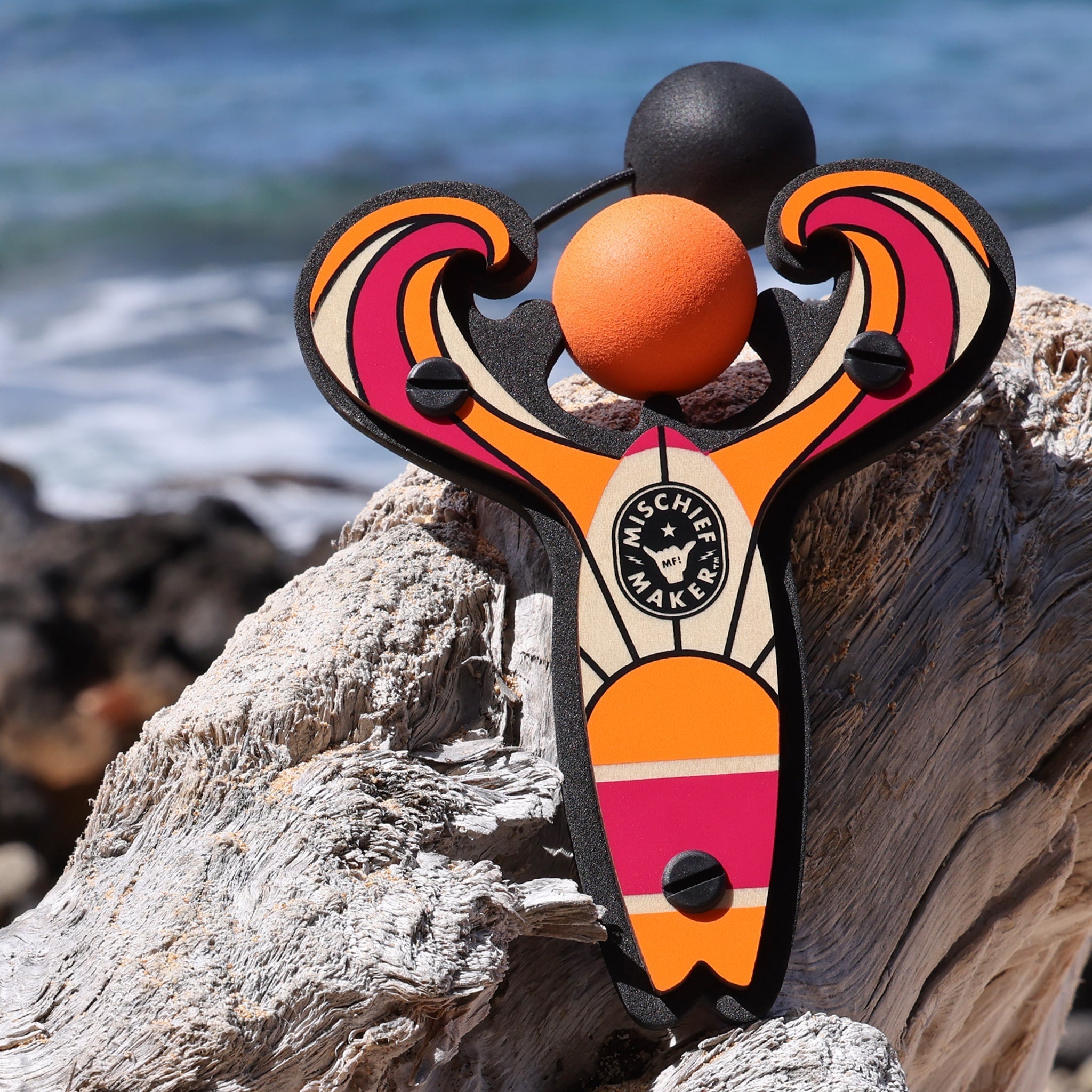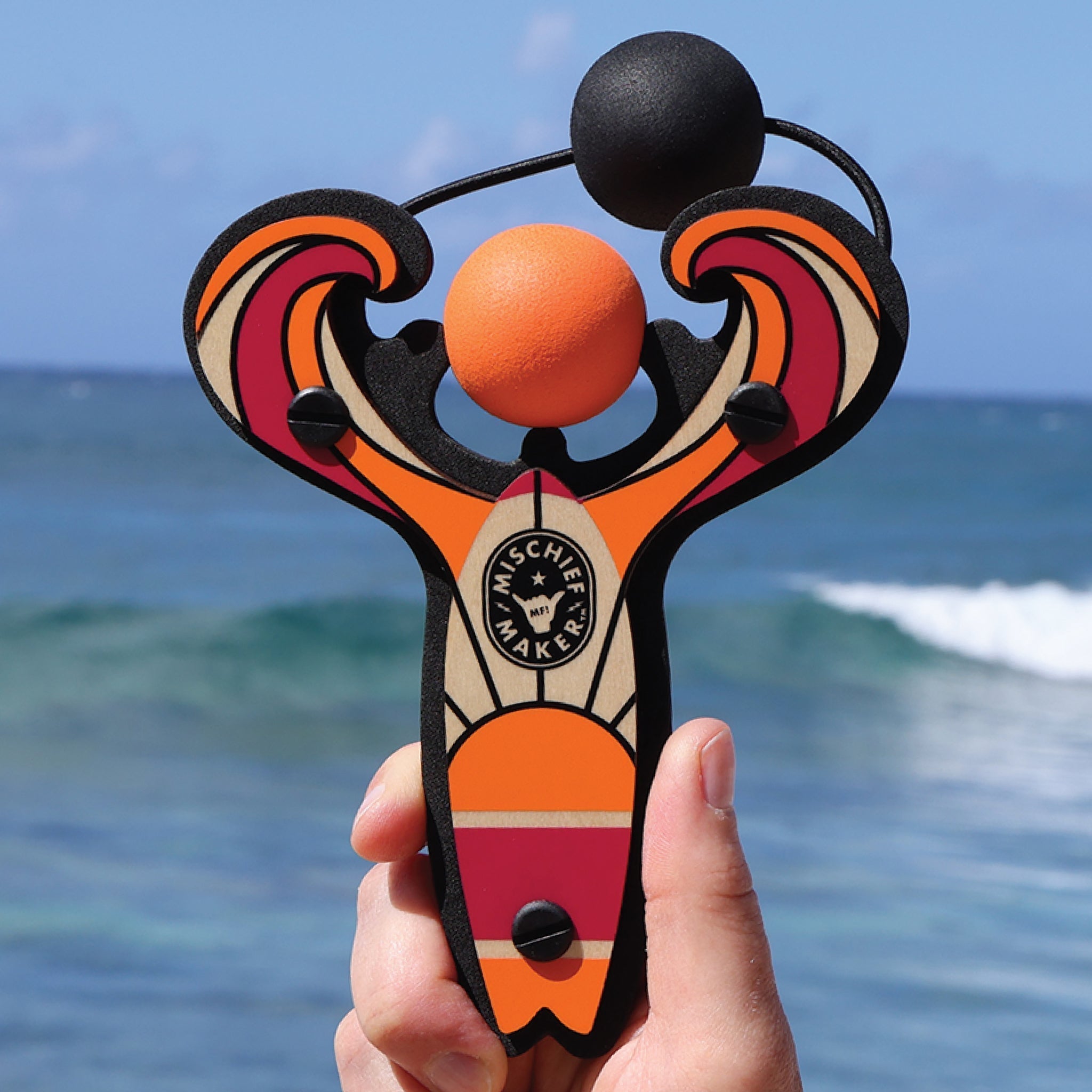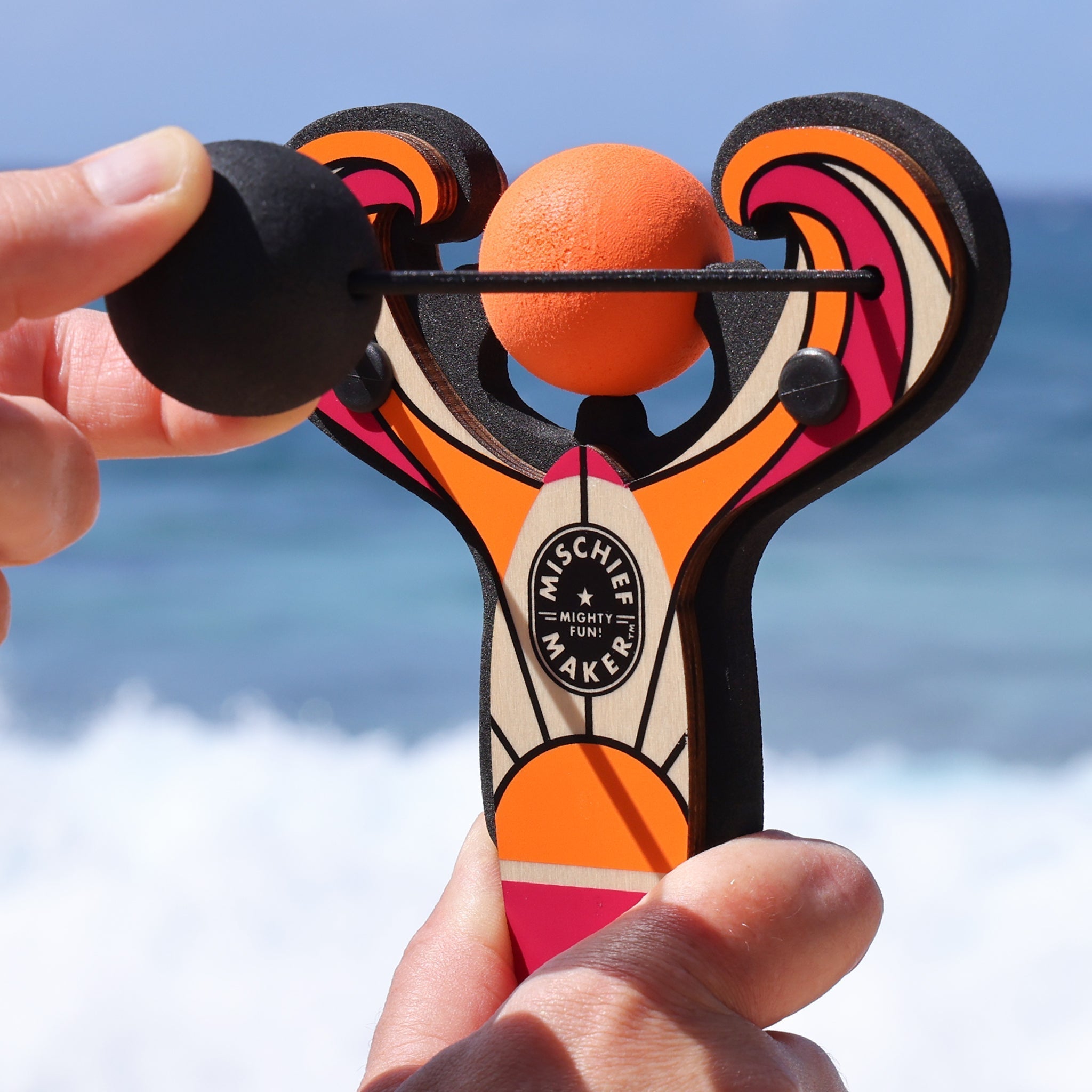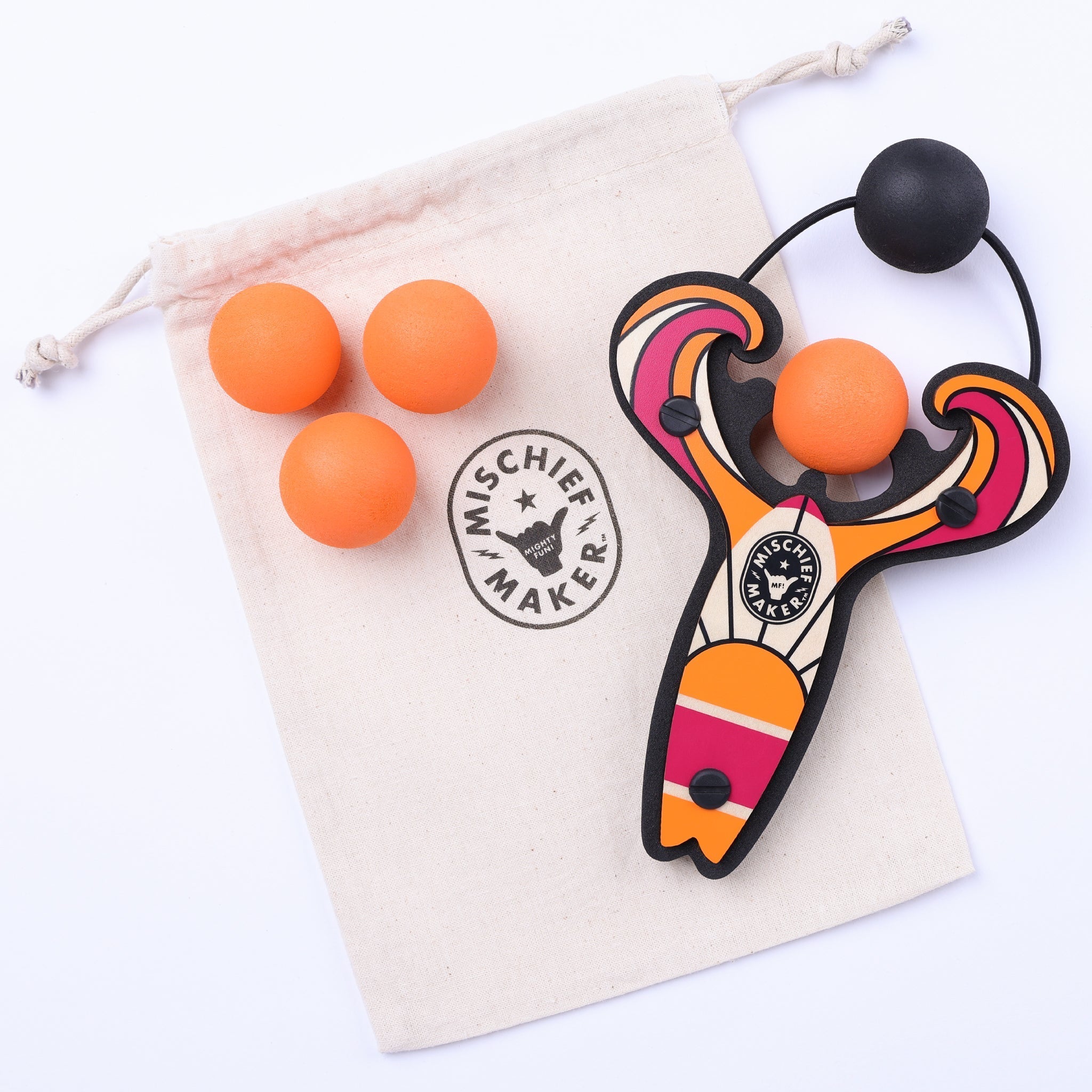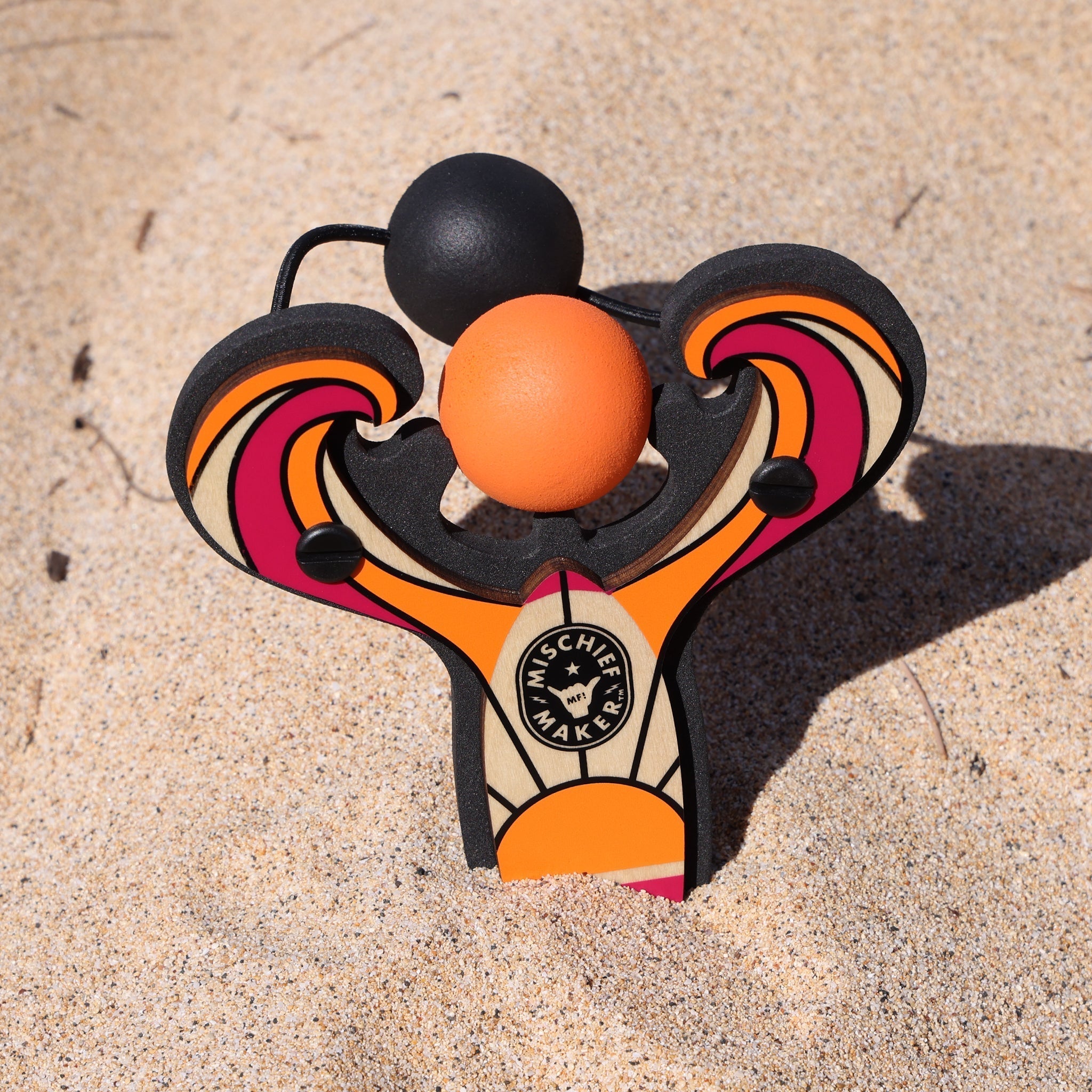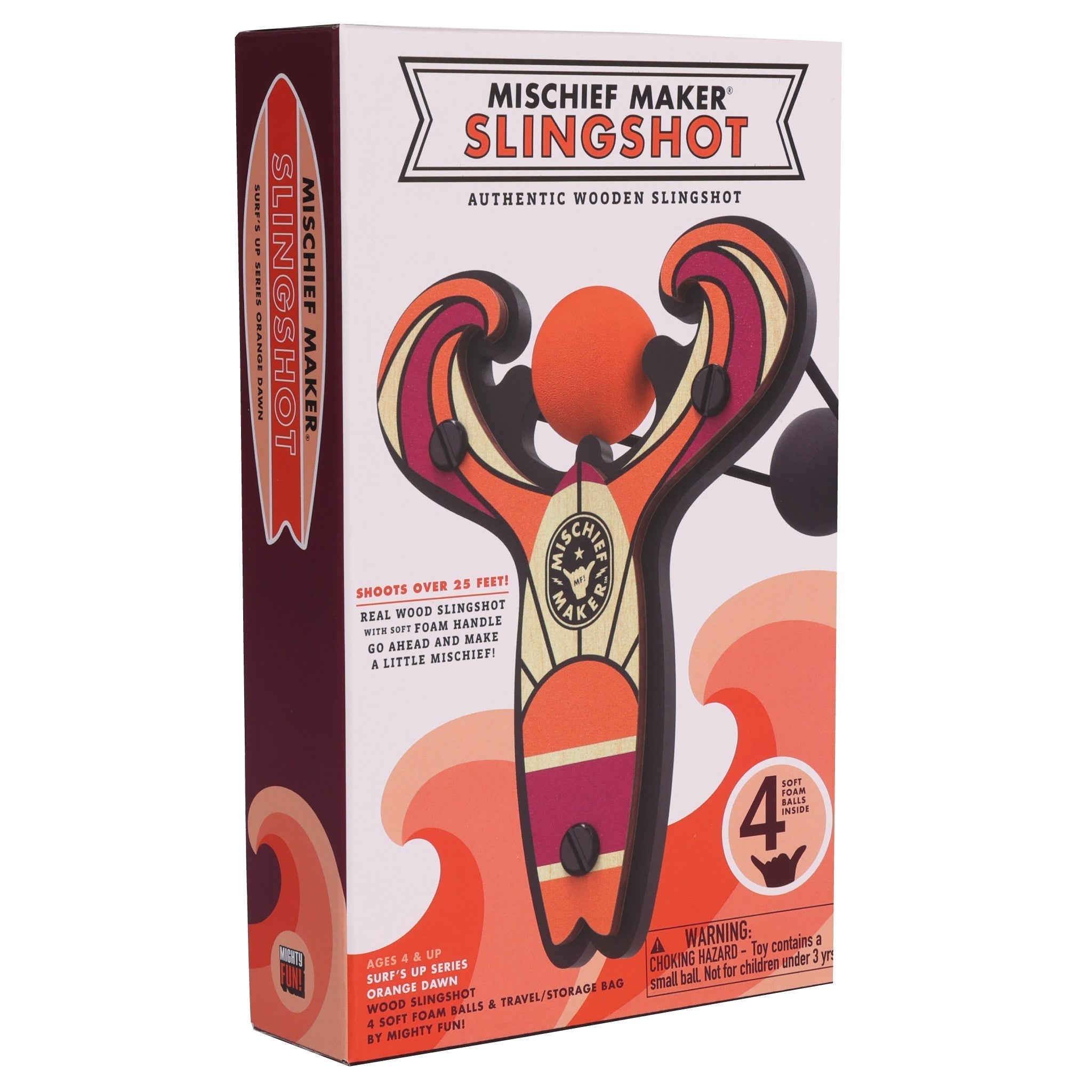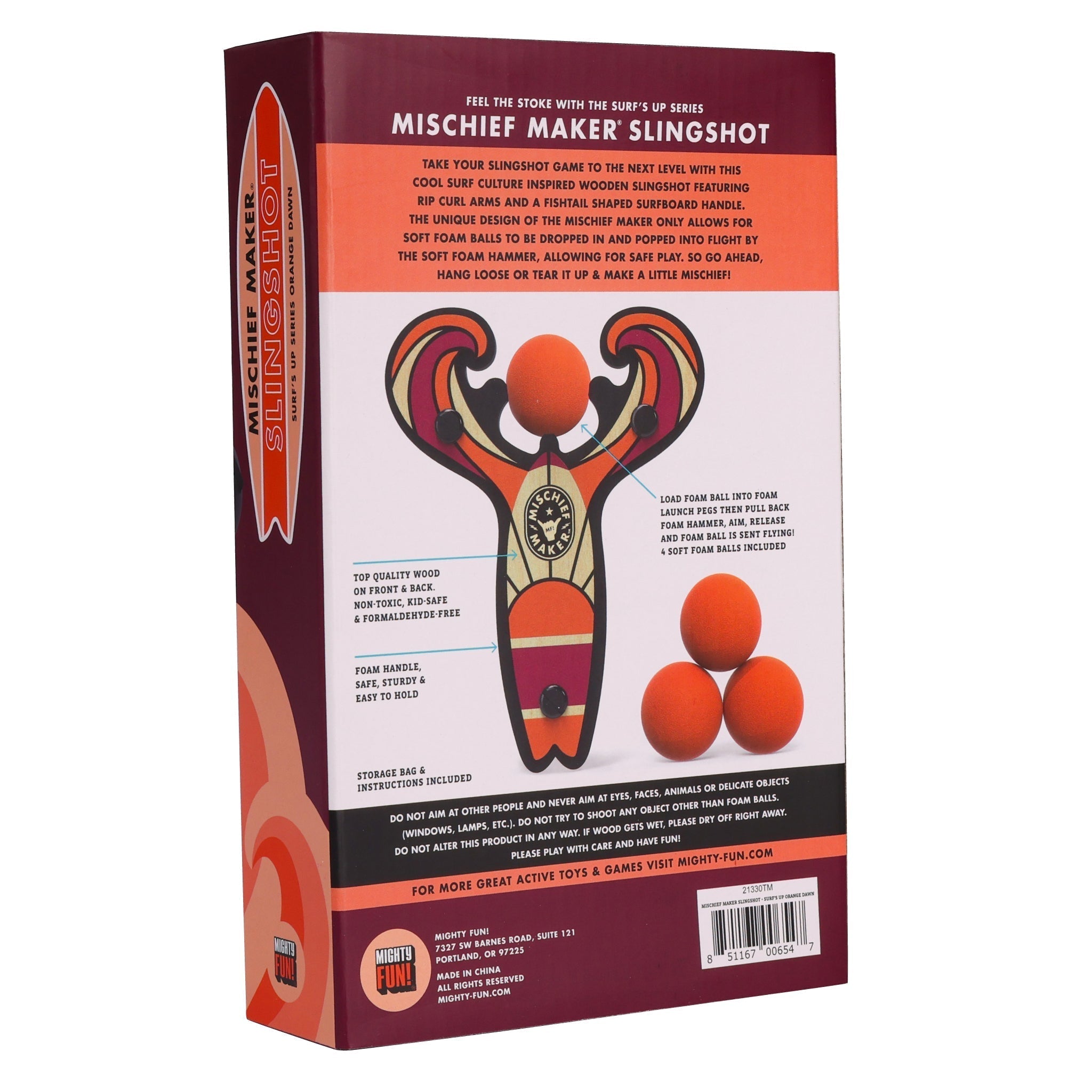 Mischief Maker® Slingshot
Feel the stoke with the Surf's Up Slingshot. Take your slingshot game to the next level with this cool surf culture inspired wooden slingshot featuring rip curl arms and a fishtail shaped surfboard handle. The unique design of the Mischief Maker only allows for soft foam balls to be dropped in and popped into flight by the soft foam hammer, allowing for safe play. So go ahead, hang loose or tear it up & make a little mischief!
Includes: Mischief Maker Slingshot with 4 soft foam balls and a handy storage bag in a beautiful color box. Makes a great gift.
Materials: Made with non toxic, formaldehyde-free wood, and soft EVA foam balls.
Ages: 4+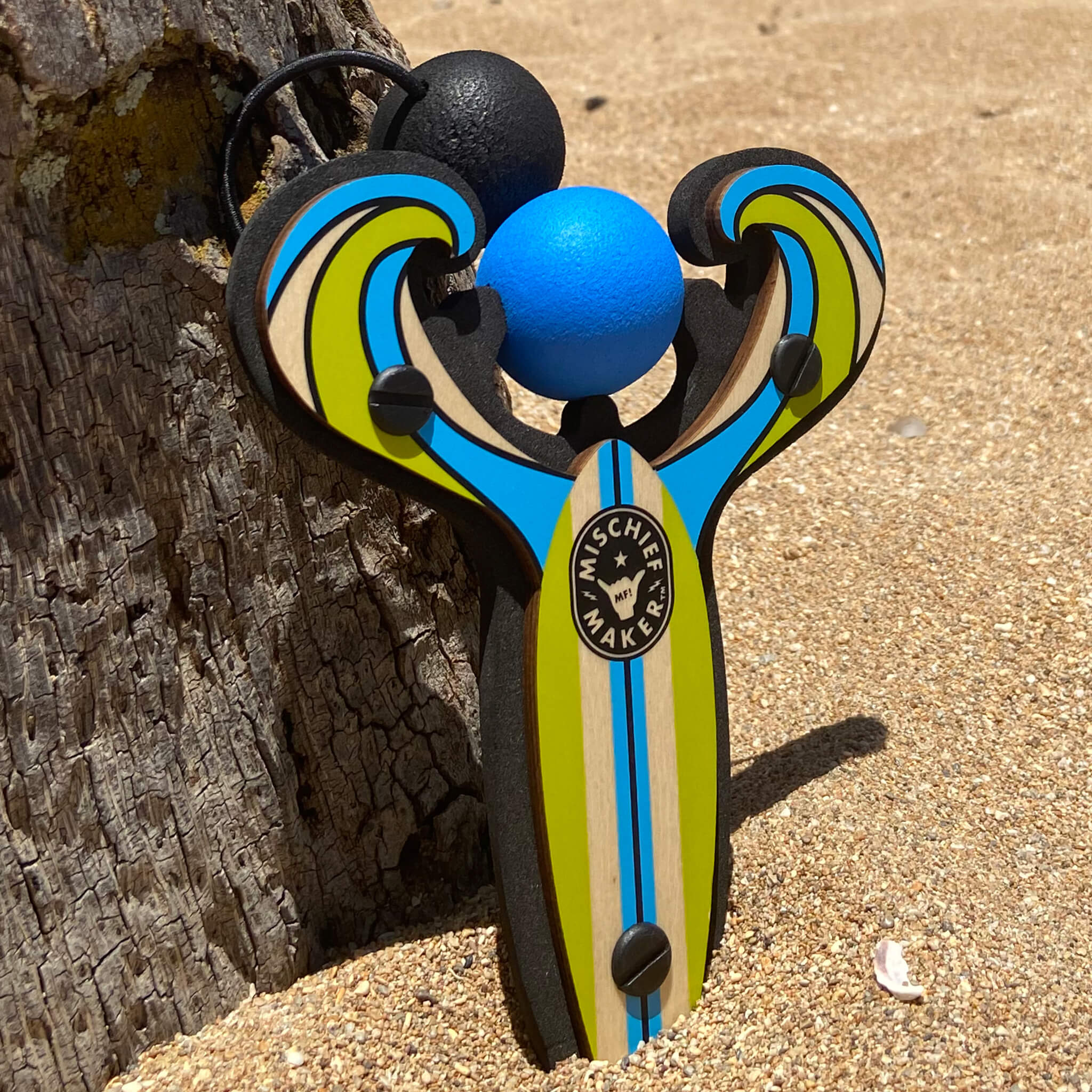 Made from
Non-Toxic Wood
Each slingshot is screen printed in beautiful colors on both the front and the back then finished with a water-based varnish.
Foam Launch Pegs
Holds a soft foam ball securely in place. Allowing you to run around and seek out an unsuspecting target.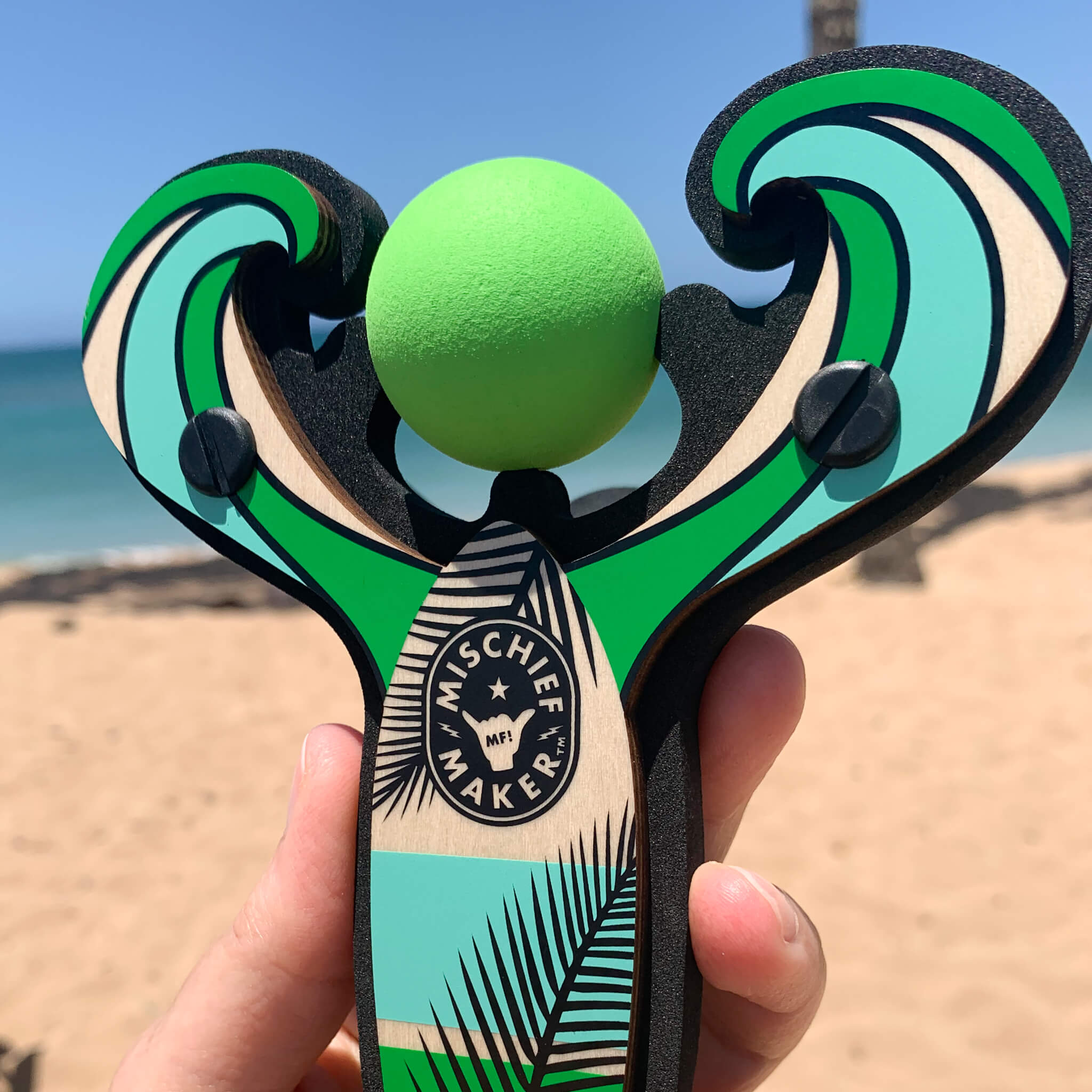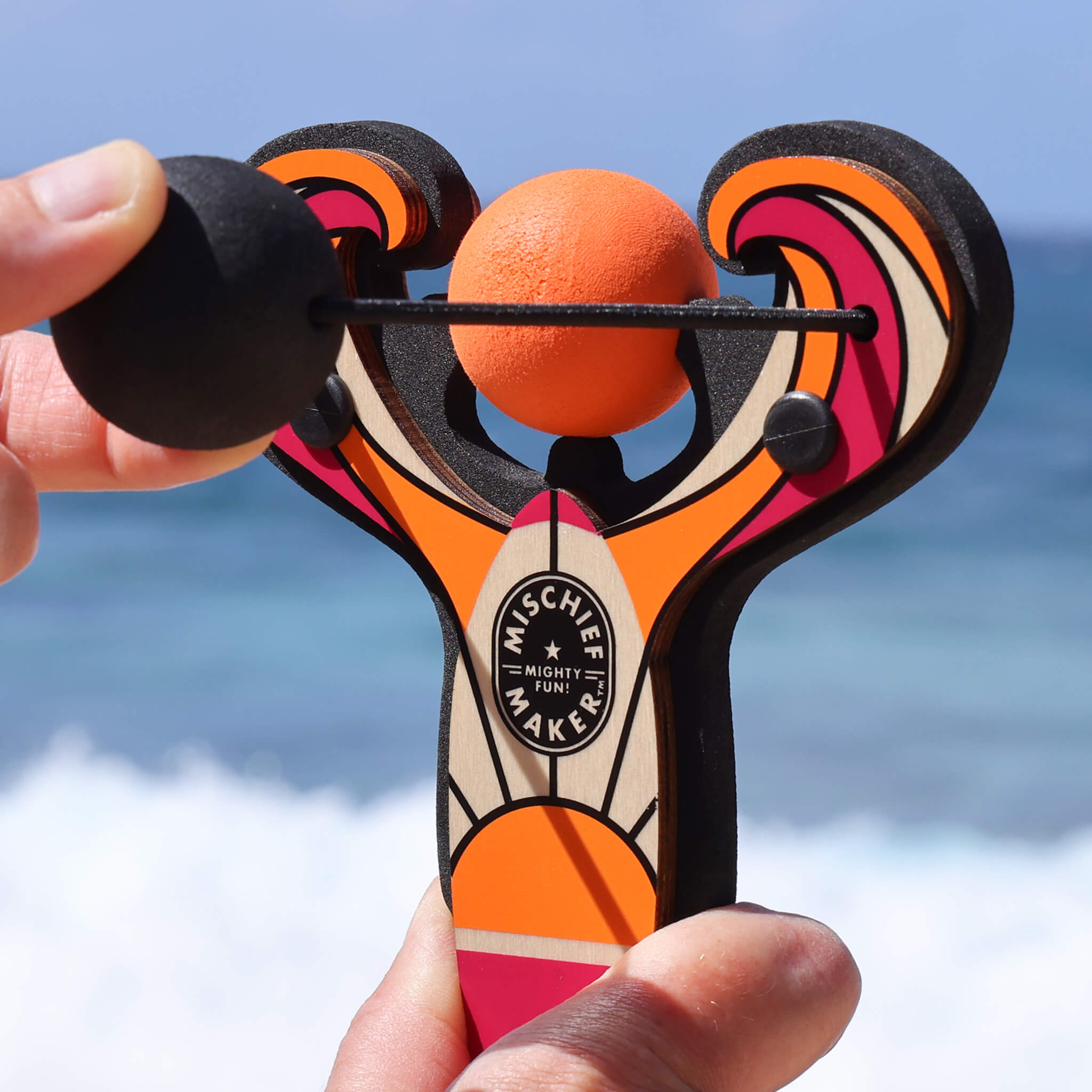 Choose Your Target
Hone in, take aim, pull back the foam hammer and let the ball fly! Reload and repeat for endless hours of fun!
A Drawstring Storage Bag
Comes with each slingshot. Makes cleaning up easy and your slingshot and balls are ready to take on the next adventure.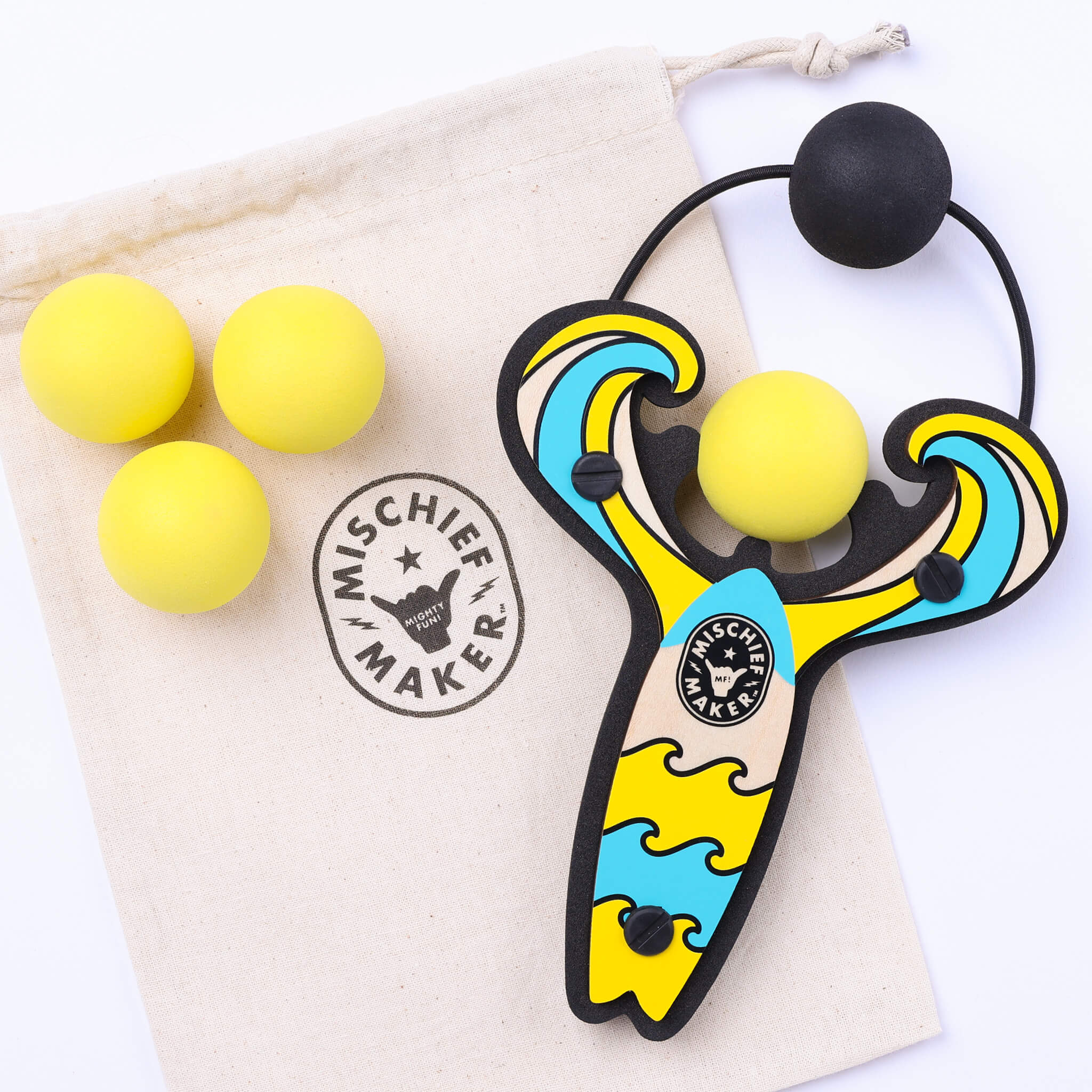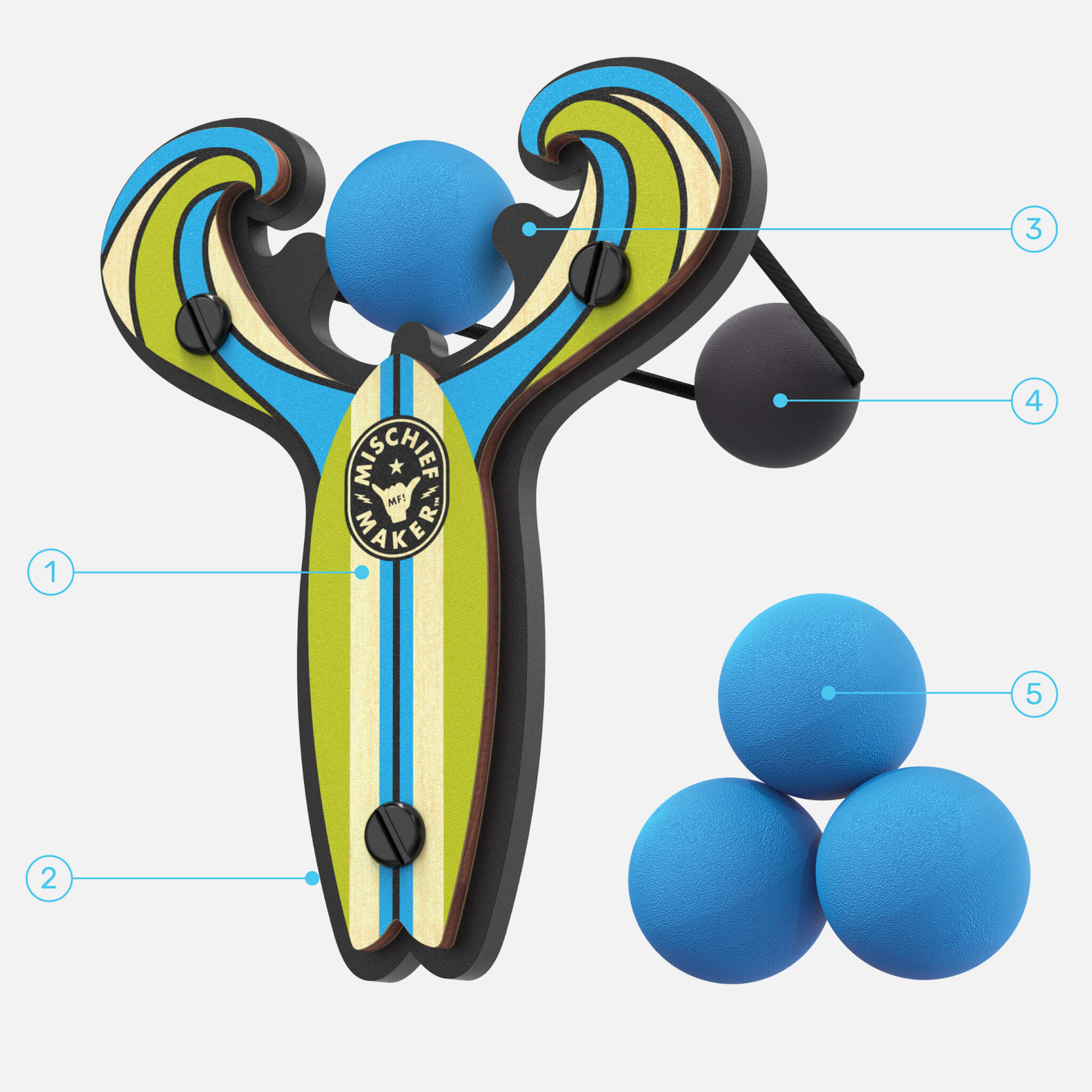 Made with Real Wood
1. Kid-safe, non toxic wood on front and back
2. Soft foam handle that's easy to hold
3. Load ball in the launch pegs
4. Soft foam hammer
5. Four soft foam balls included
Makes a Great Gift
Beautifully packaged in a gift-worthy box. Each slingshot is made from real wood with a unique design that only shoots soft foam balls. Safe to use both indoors and out, parents love Mischief Makers, too.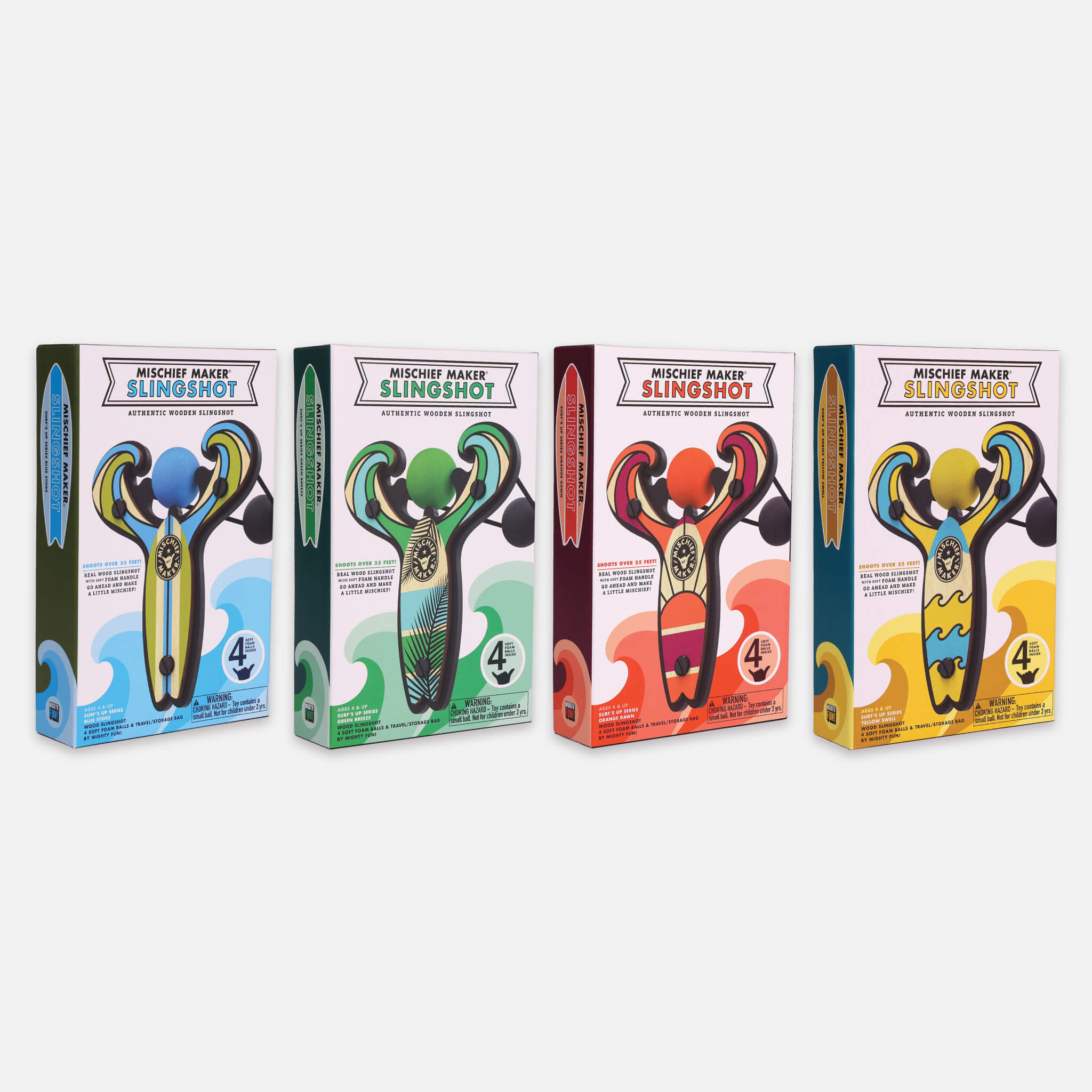 Easy to use kid friendly
Loved how this was made. My young grandson could use it. A guard stops the ball and kiddos don't have to balance ball to throw. Buying more for Christmas.
Great nephew loves it!
This was purchased for a very active great nephew who loves it! I liked that it was used with soft balls that wouldn't hurt siblings or furniture when shot!.
Great gift for kids
Fun gift for children of all ages
Fun for young kids
Pretty much what I expected. A cute fun toy.
Wonderful Fun!
My 4 year old grandson had desperately wanted a slingshot. I was uncomfortable with the idea. This slingshot was more than I hoped for. The balls are soft. He can easily hold and use it. Plus its sturdy and attractive.