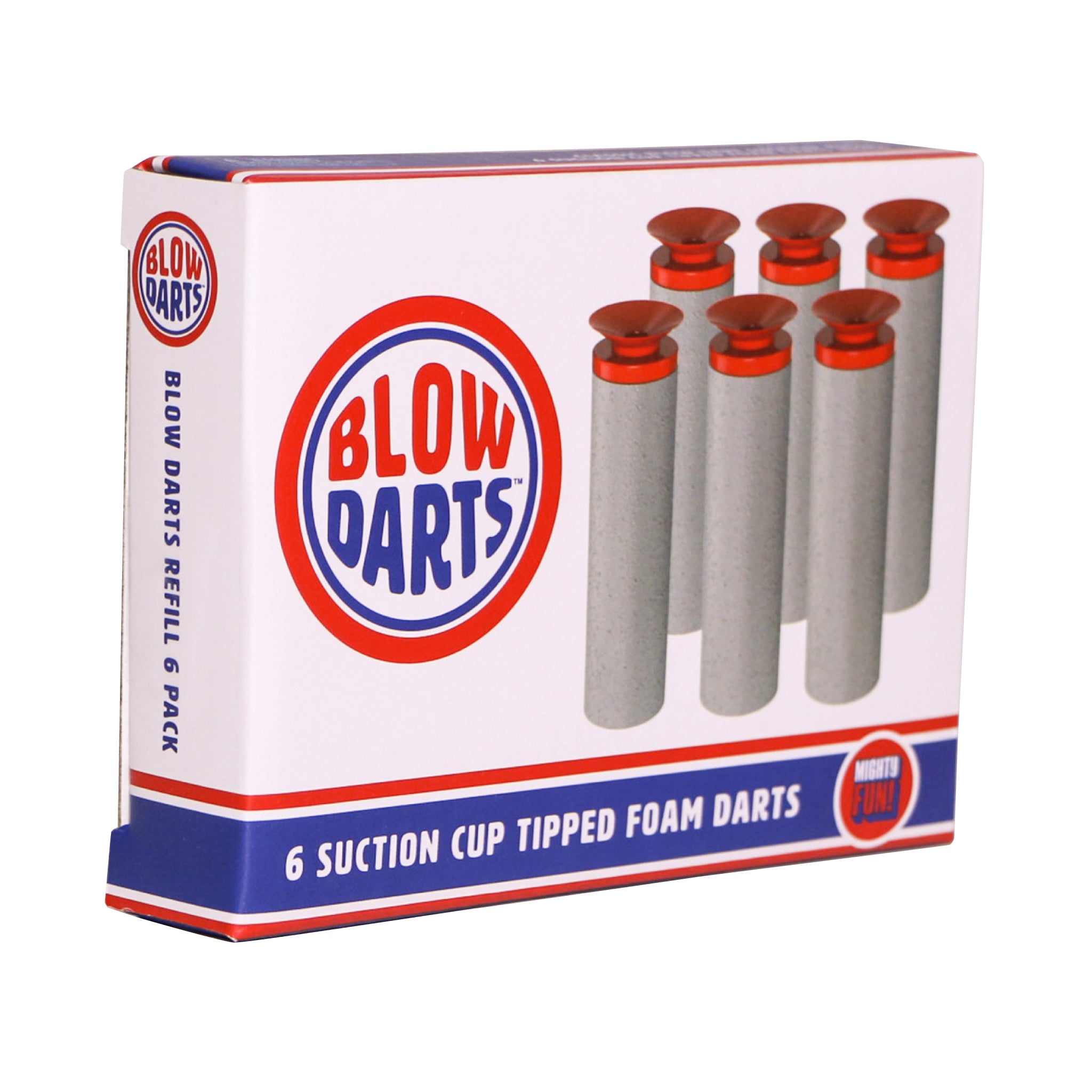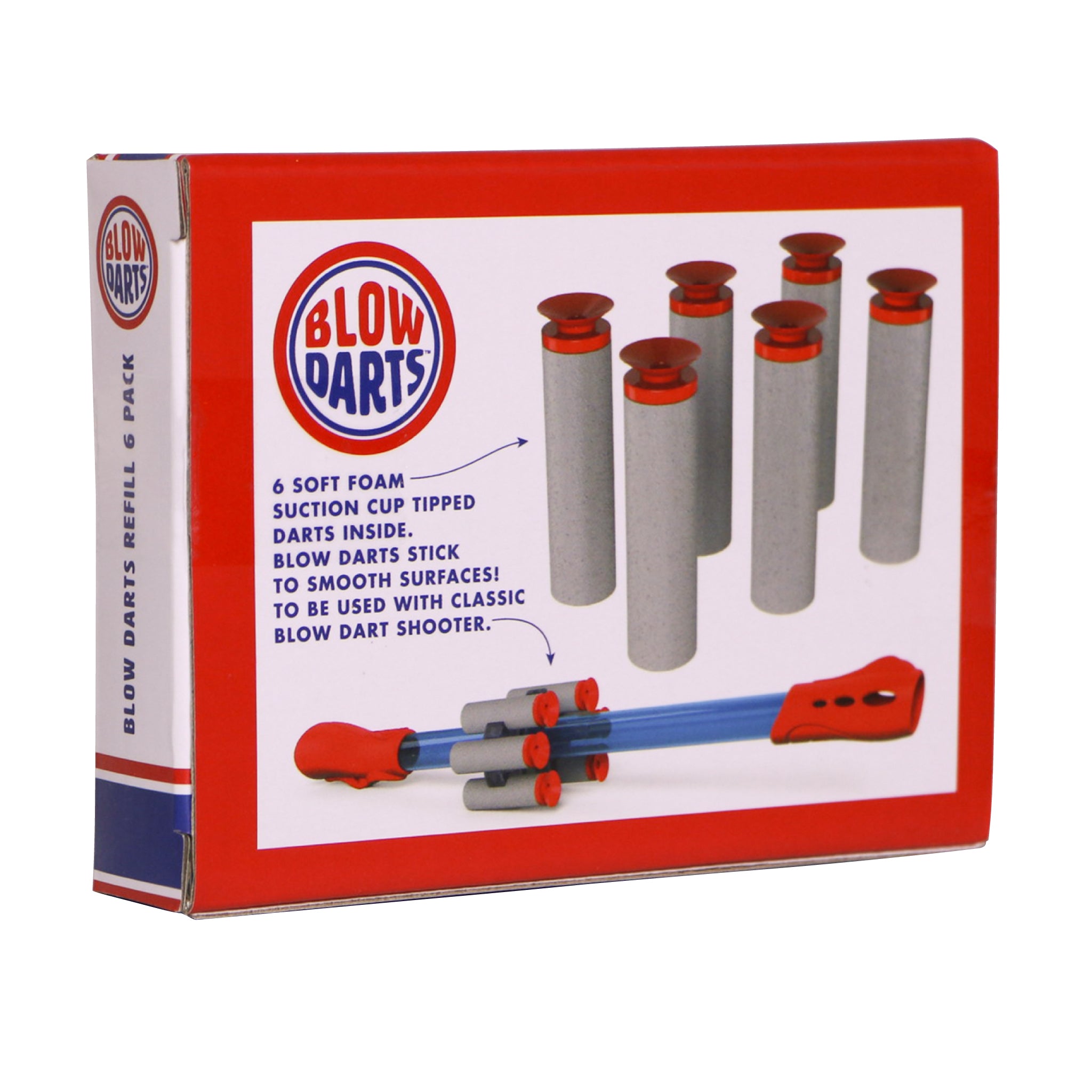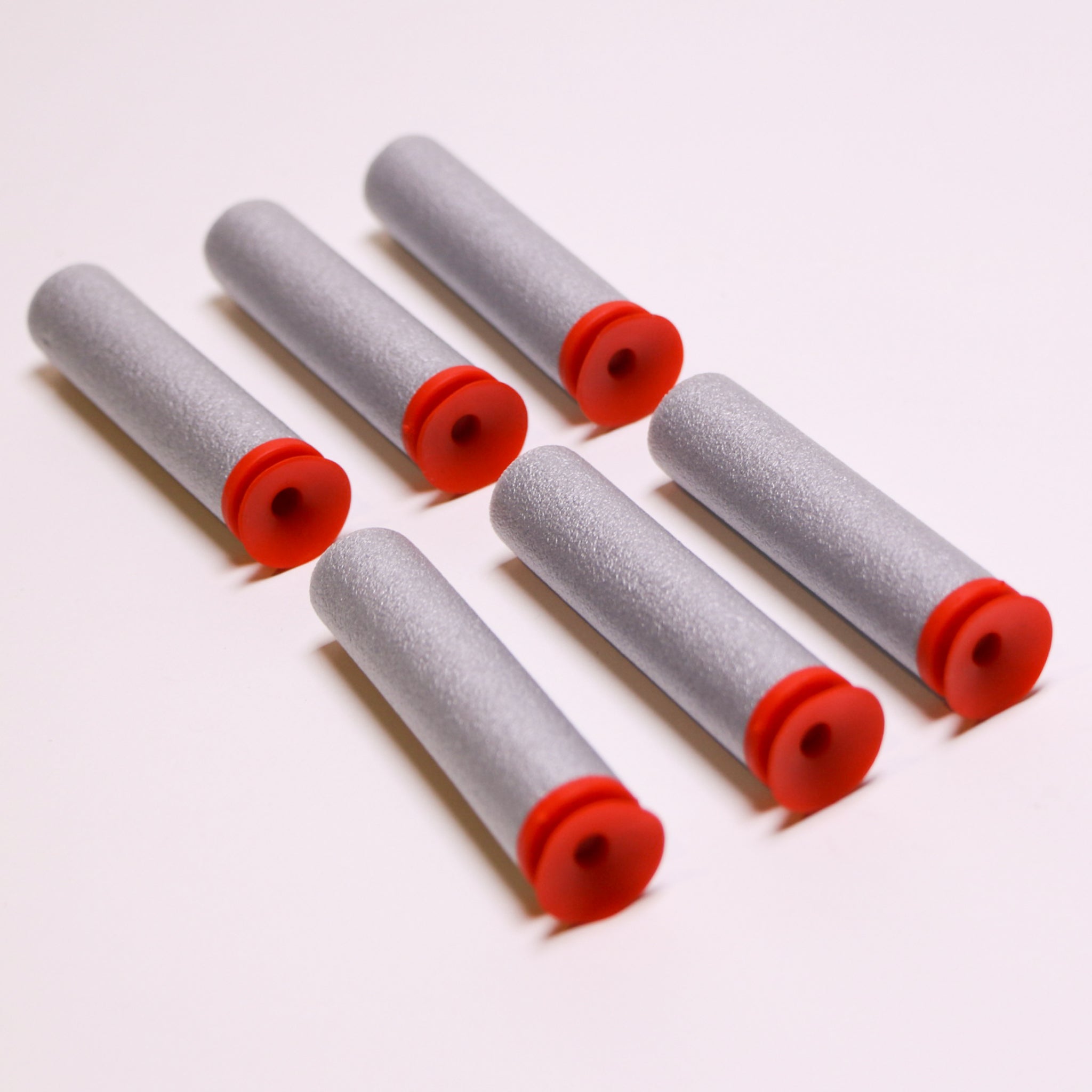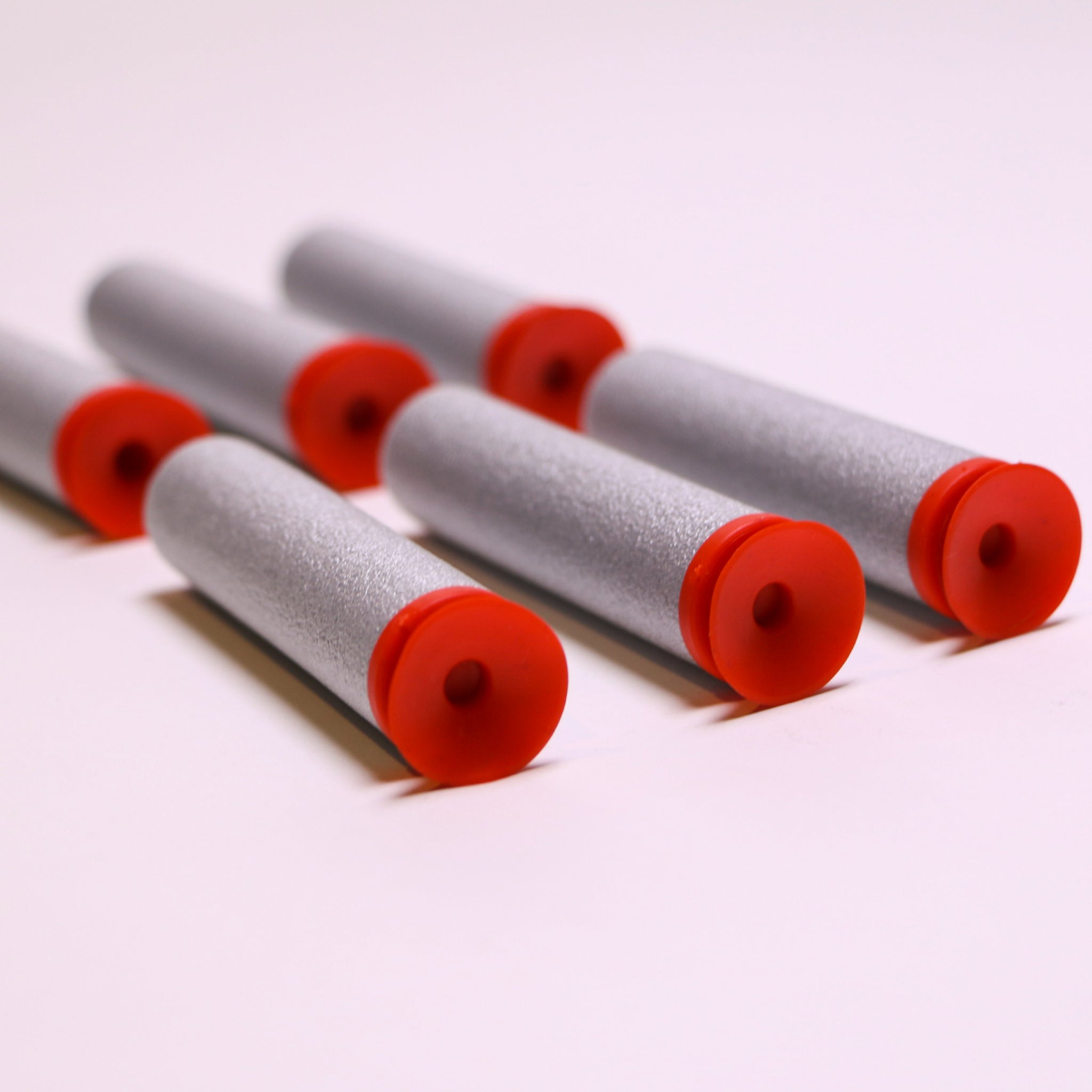 Soft Foam Replacement Darts
Take your Blow Darts to the next level and never run out of ammo with 6 extra soft foam darts. These soft suction cup tipped darts are designed to work with our Blow Darts target set.
The Blow Darts refill pack comes with 6 silver foam darts packaged in a color box.
Includes: 6 Soft foam suction cup tipped darts. (For use with Blow Darts)
Materials: Soft EPE foam darts
Ages: 6+
Perfect Gift
I purchased for an 8-year-old grand daughter's birthday. She and her older sister got right into spirited competition.Great toy.
Amazing, fun and exciting
Fun!
Bought this for a coworker (inside joke) and it was perfect! She immediately opened it up and tested it out having a blast. The darts stuck to windows just fine.
Highly entertaining
My son loved it and let him entertained for a while. Only wish it came with Norte bullets or they sold more separately. These bullets are thicker than the normal ones.