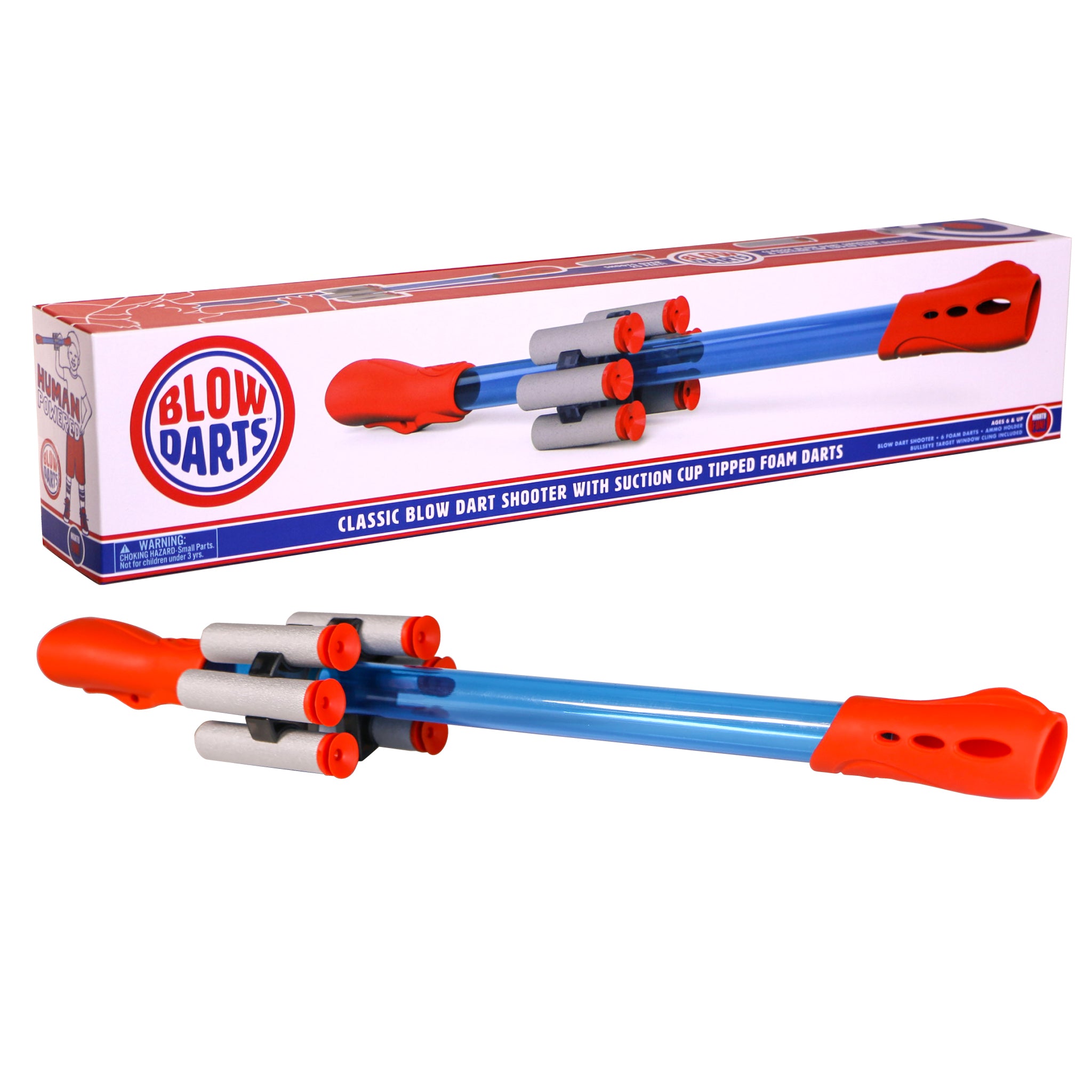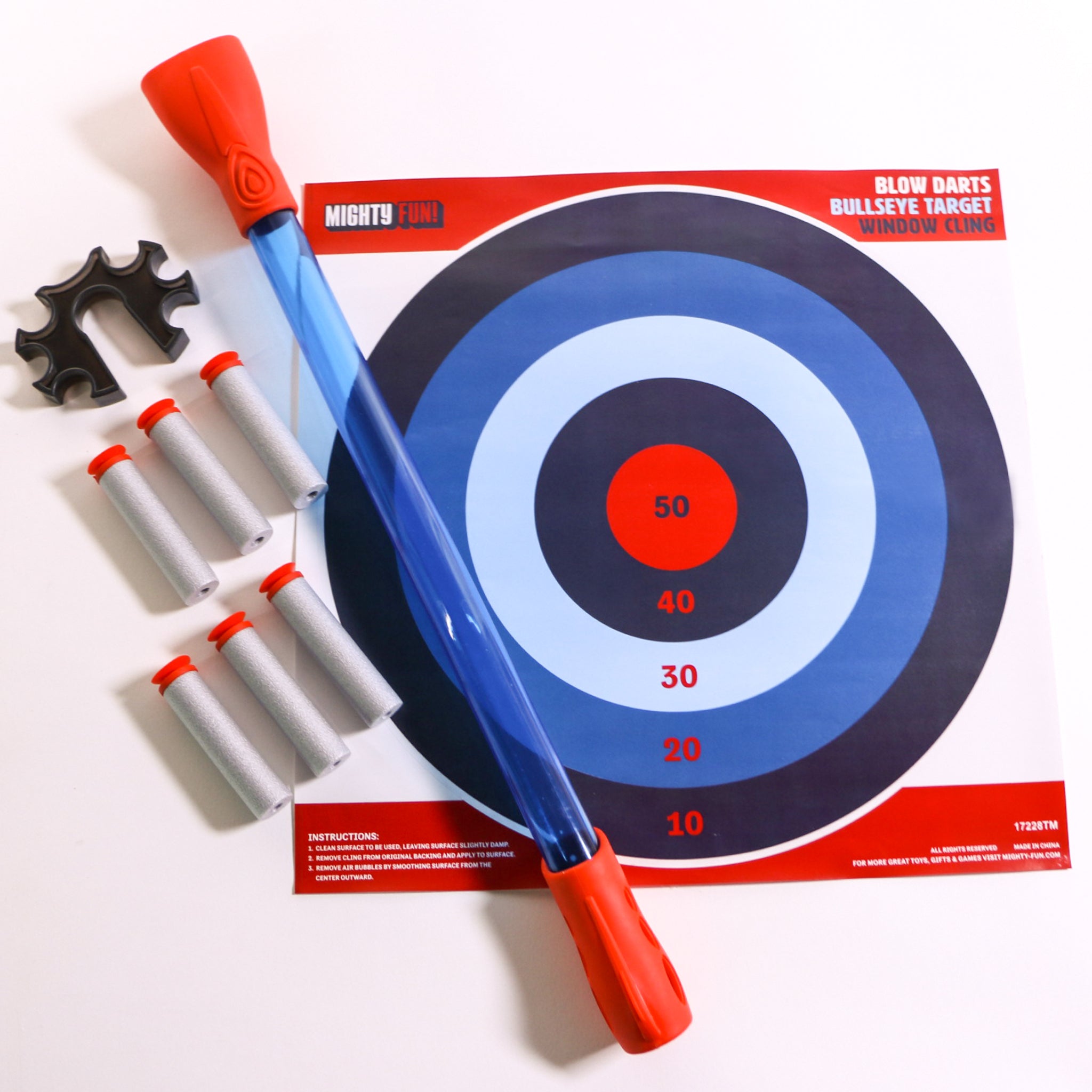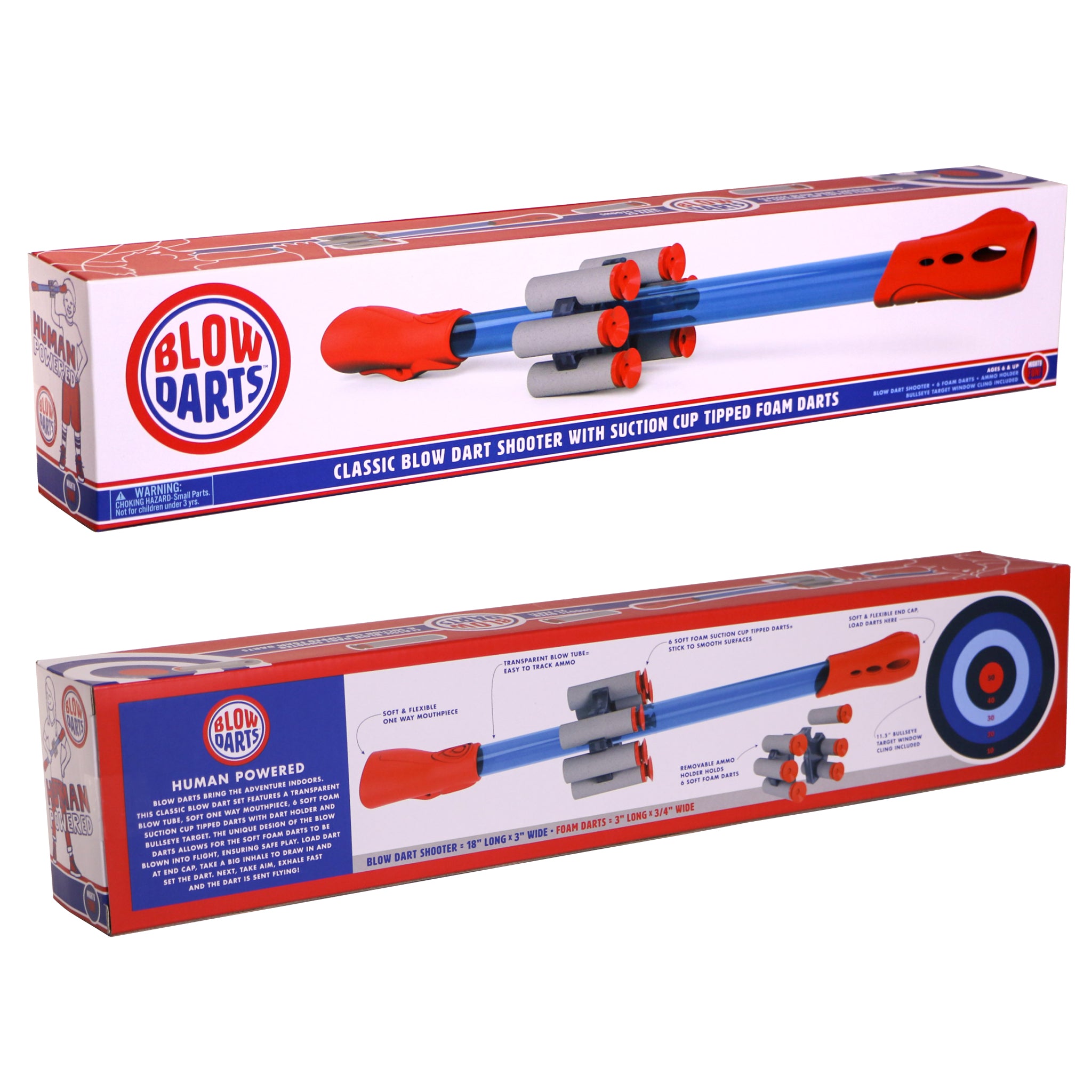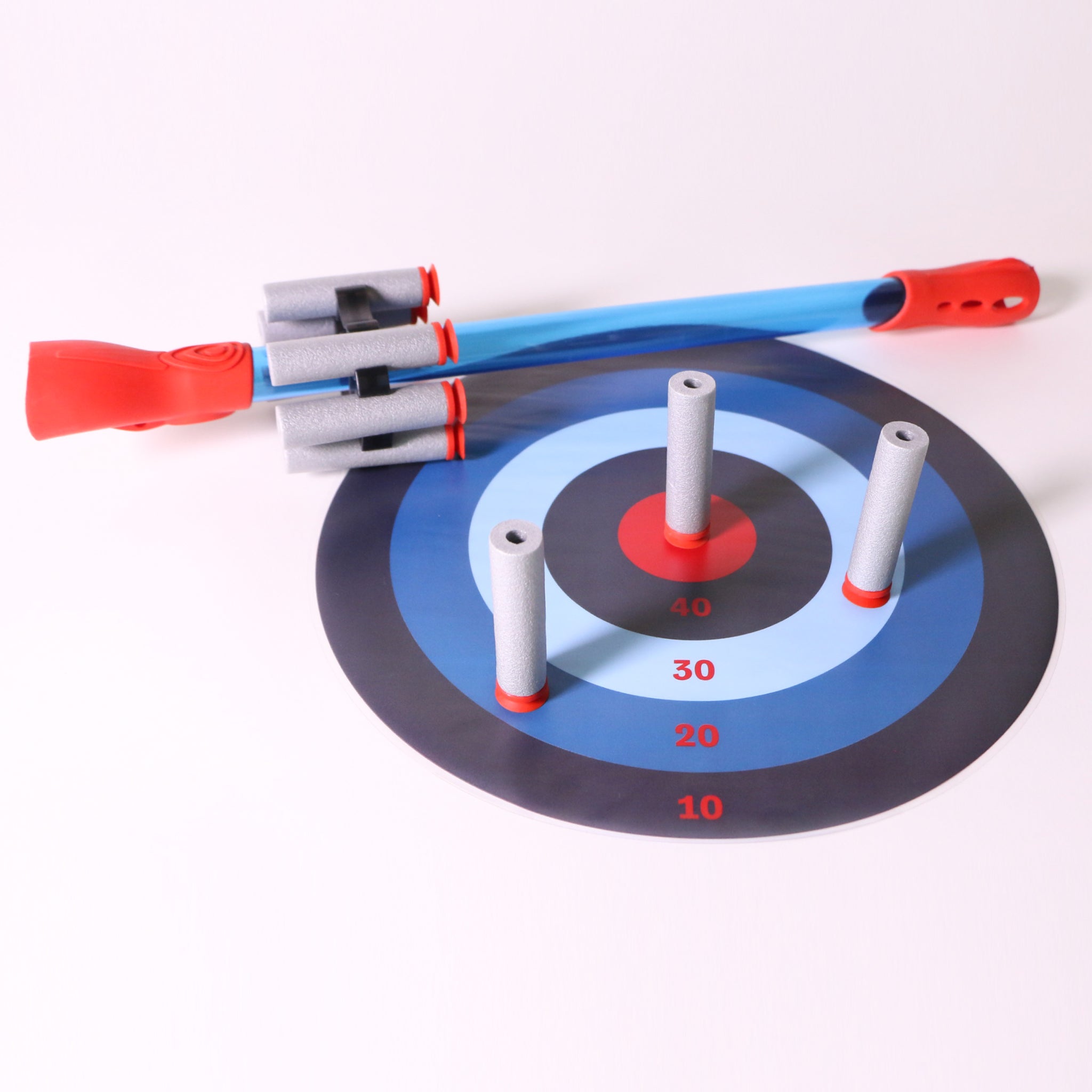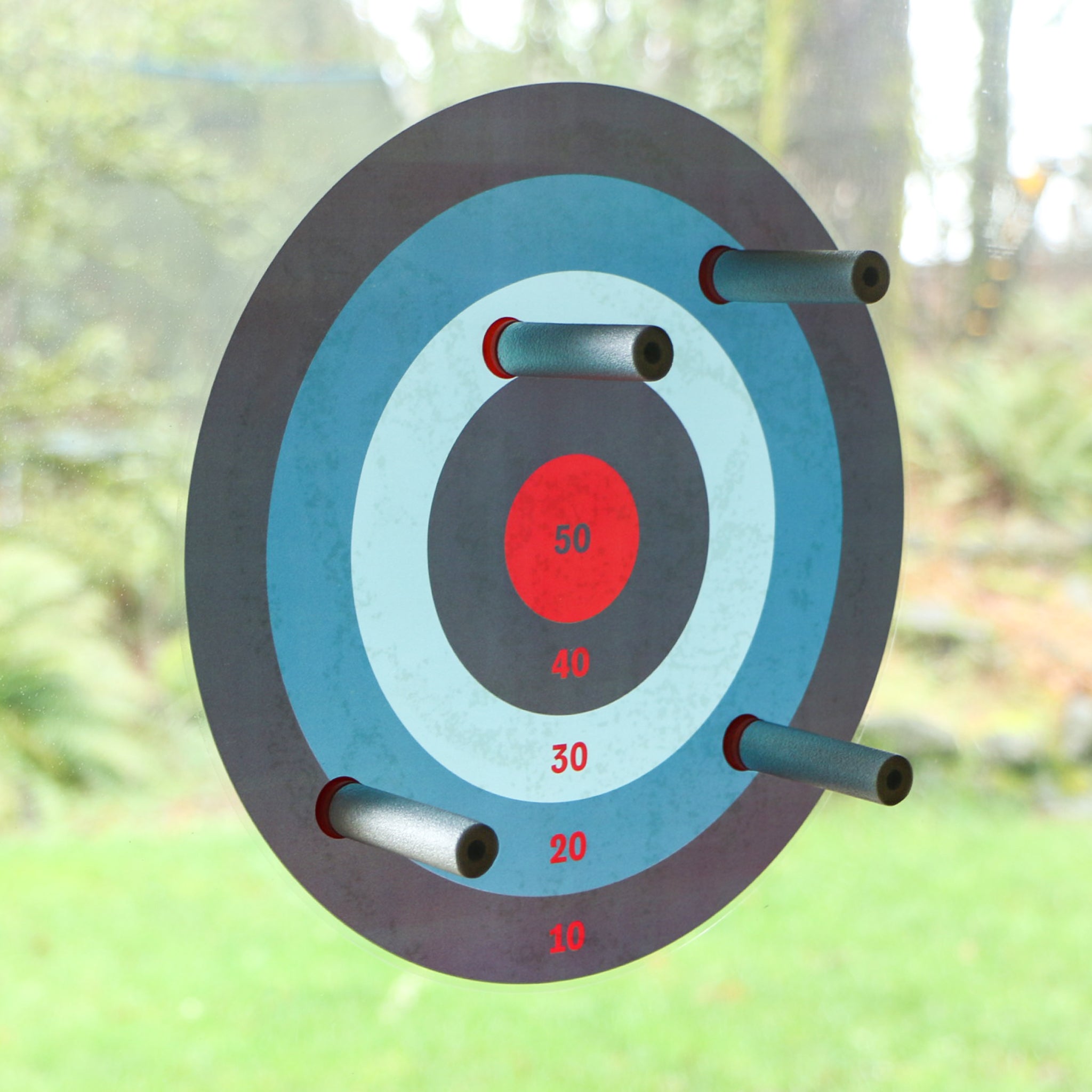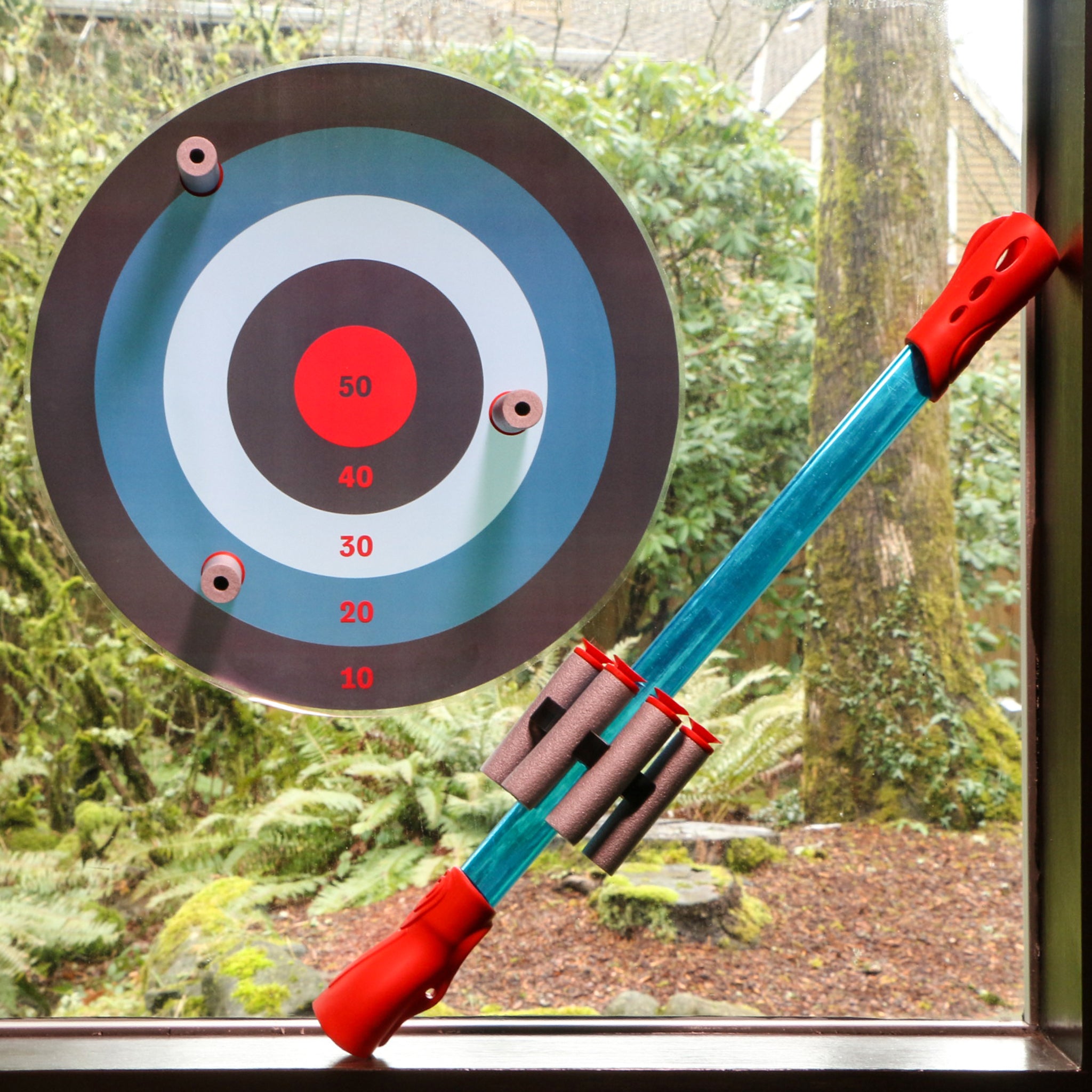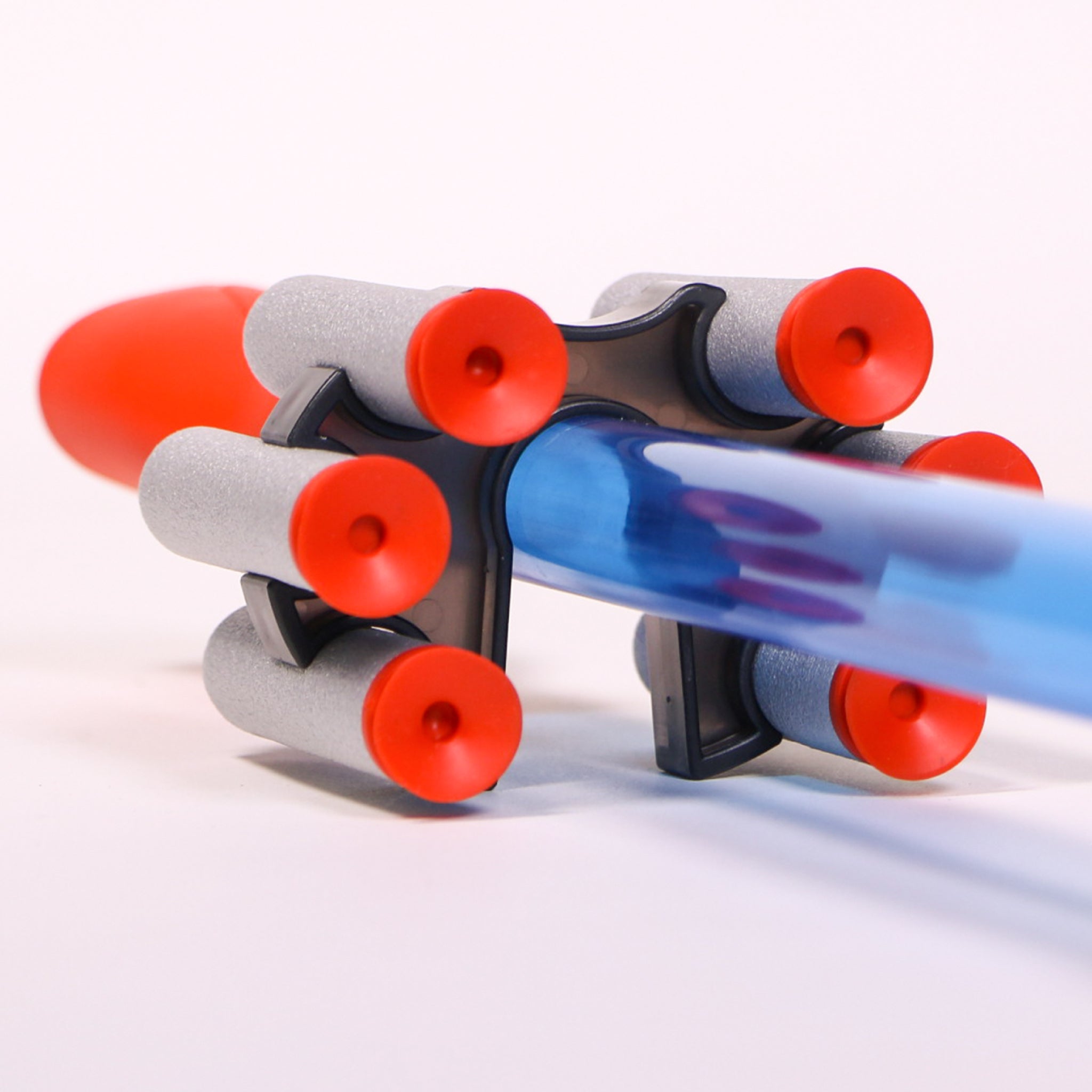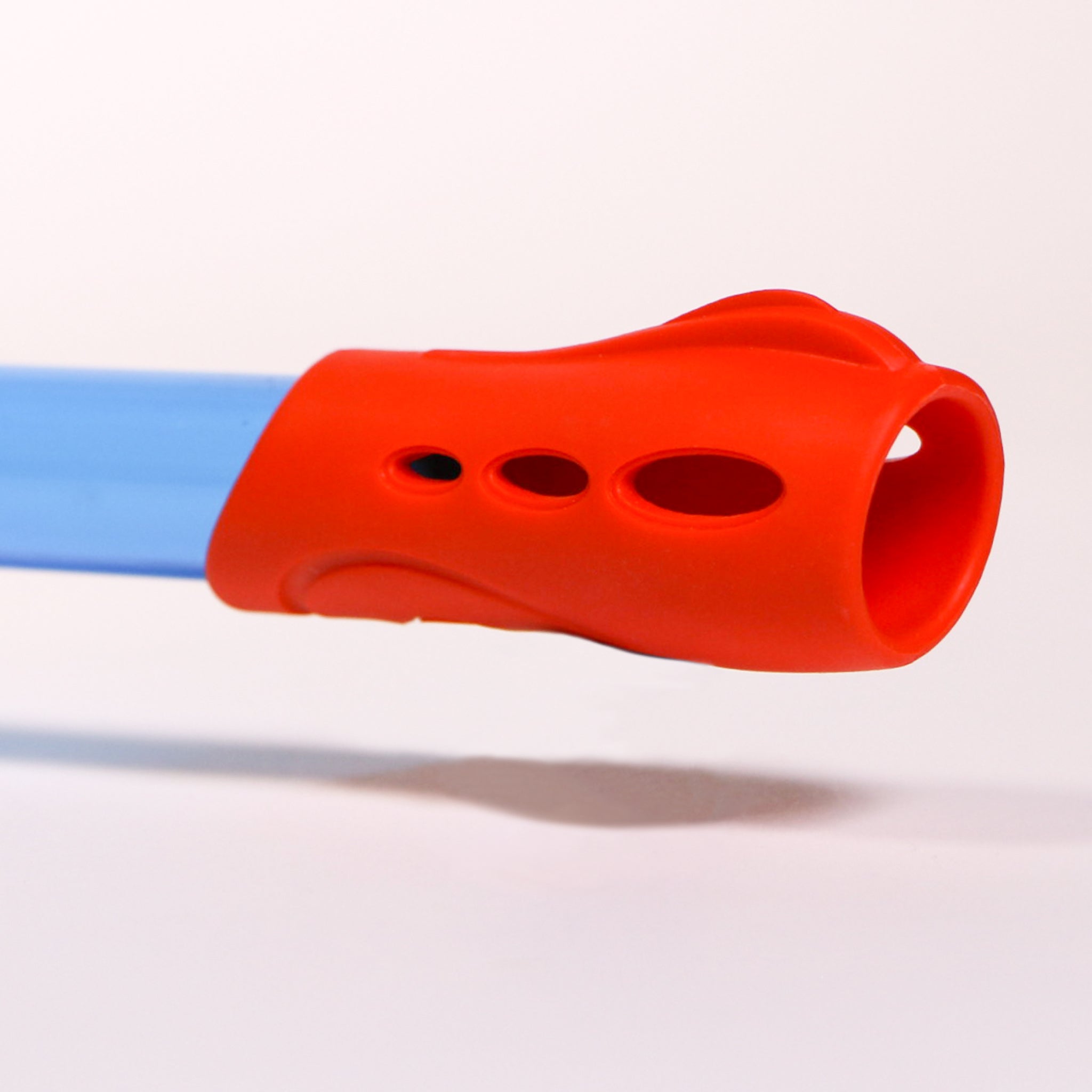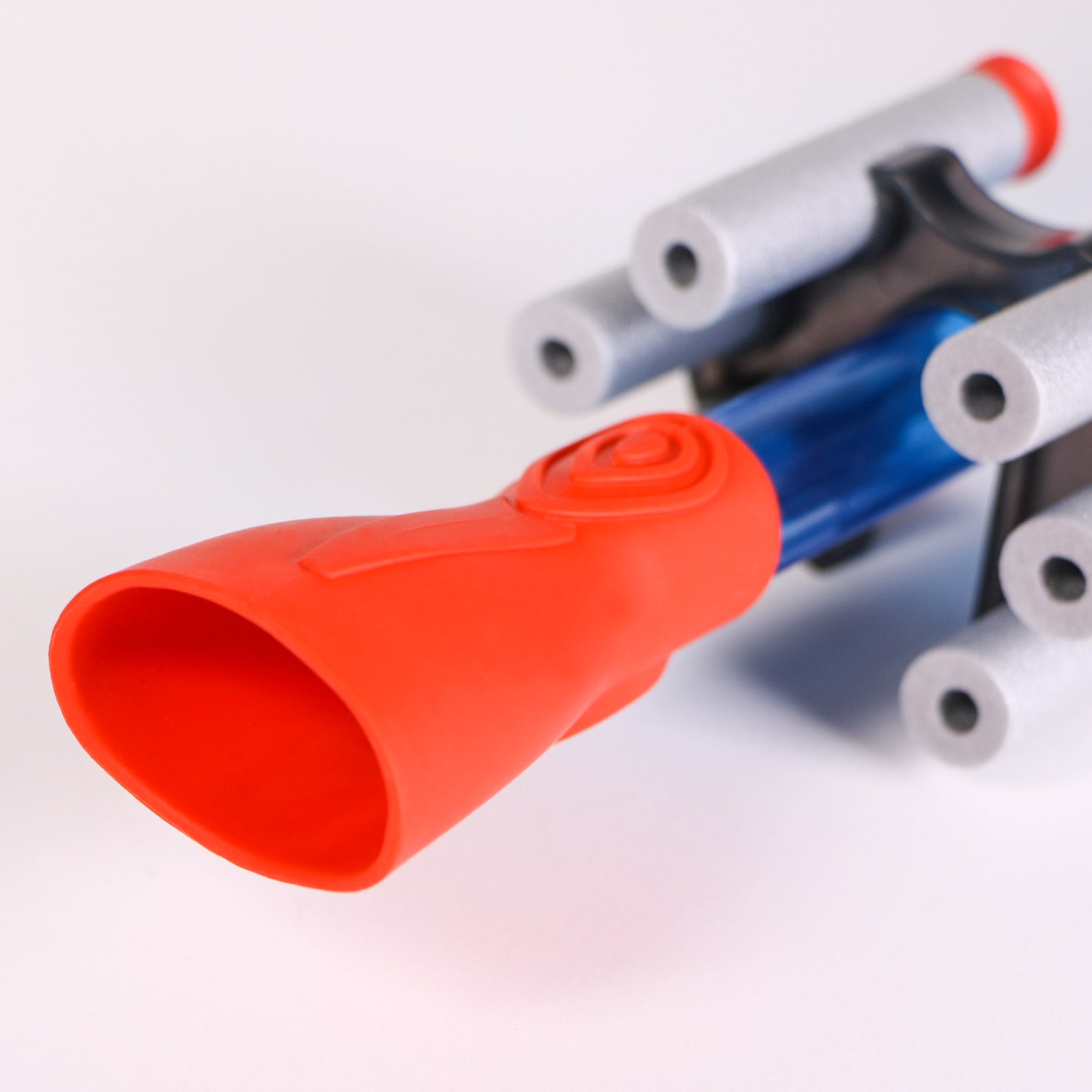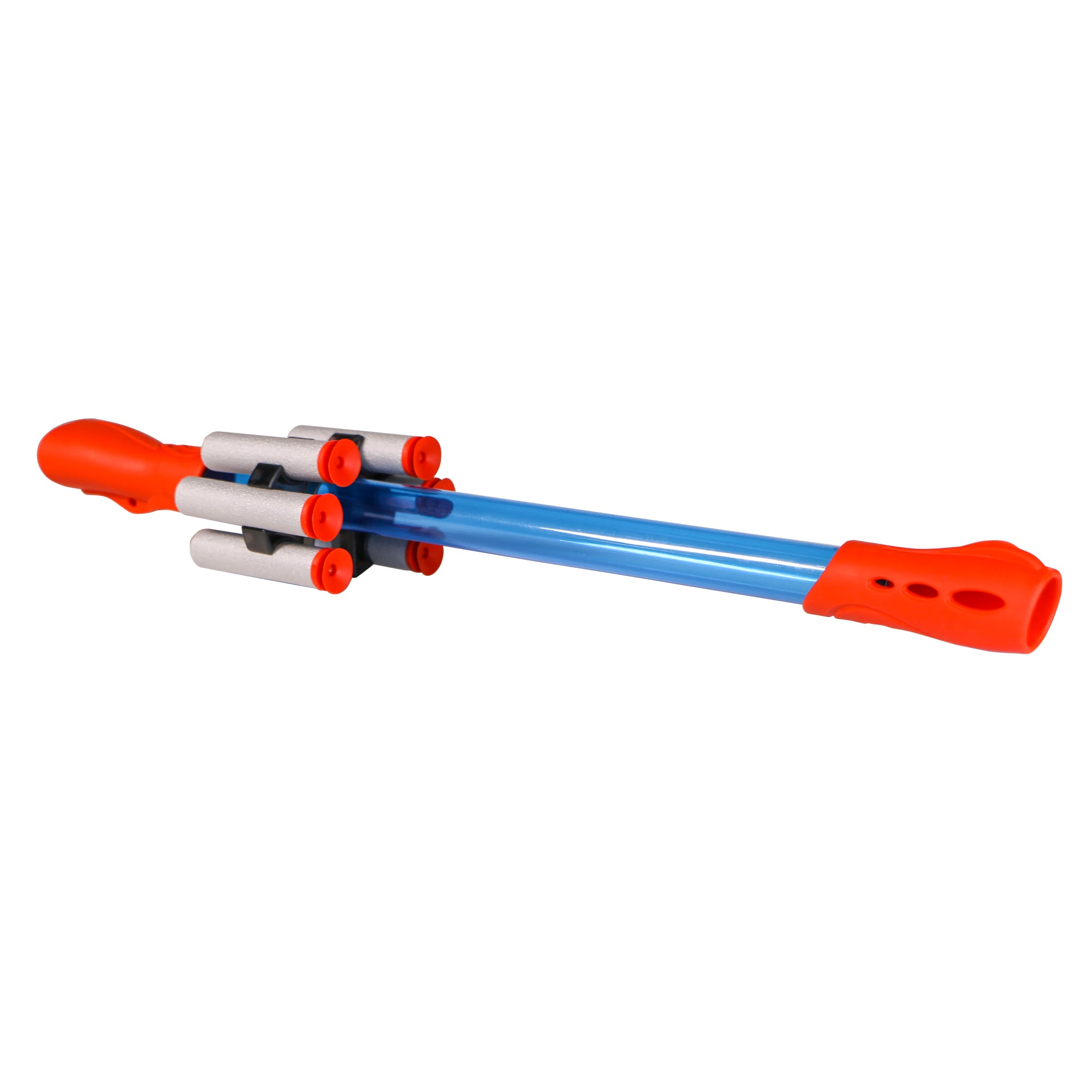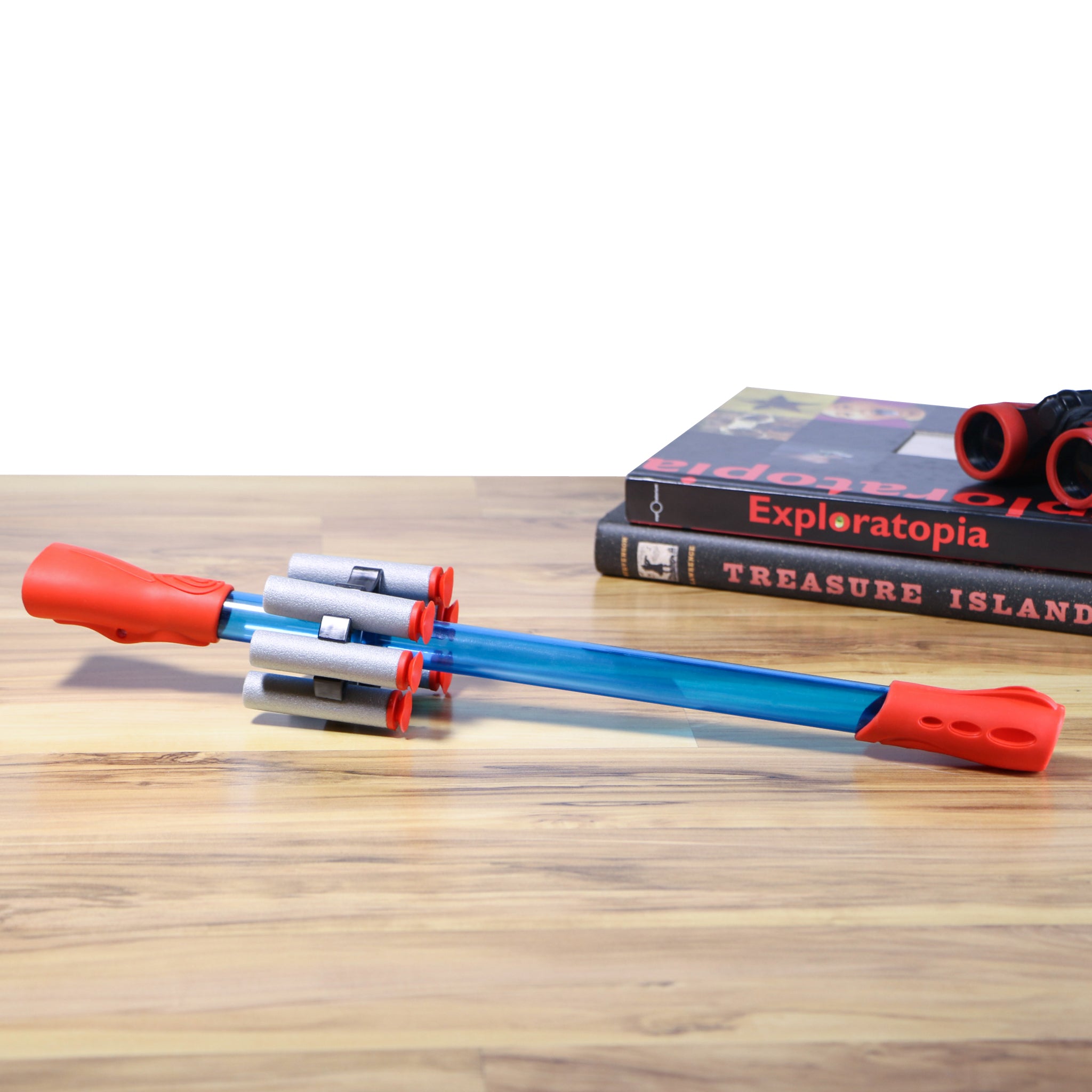 Human powered suction cup blow dart set!
This classic blow dart set brings the adventure indoors; turning every window, mirror and shiny surface into a potential target. Test your skills or play against a friend, your room will never be the same. Incredibly safe and easy to use. Simply load dart at the end cap, inhale to draw in and set the dart, next, take aim, exhale fast and the dart is sent flying! Listen for the satisfying smack as your dart hits and sticks to the target.
Includes: 18 inch blow dart shooter with clear blow tube, 6 soft foam suction cup tipped darts, clip on removable ammo holder, 11.5 inch bullseye target window cling.
Ages: 6+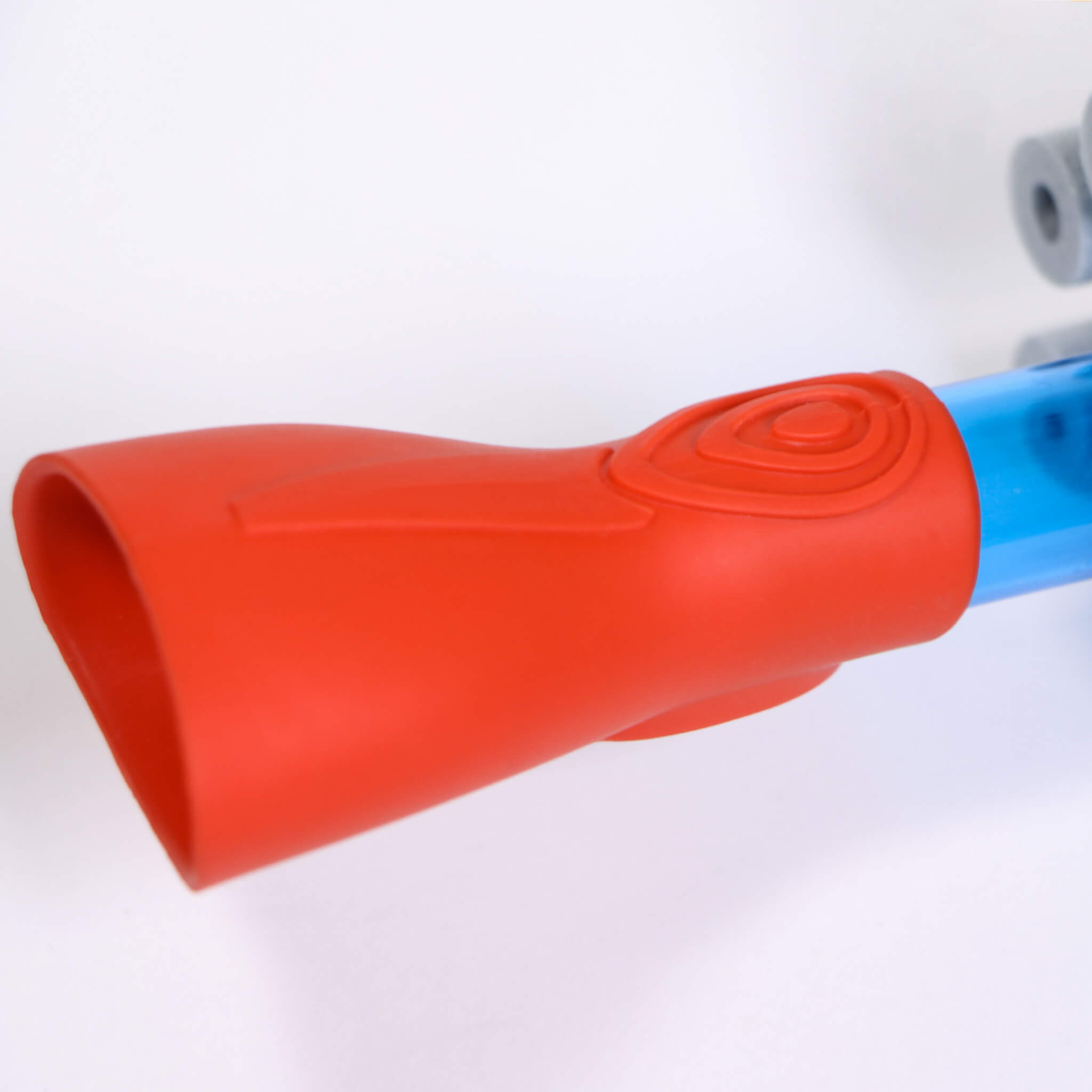 Take a Closer Look
Blow Darts™ features a soft flexible one-way mouthpiece with raised finger grip and comfortable thumb rest.
Removable Dart Holder
Holds 6 soft foam suction cup tipped darts, clicks into place ready for action.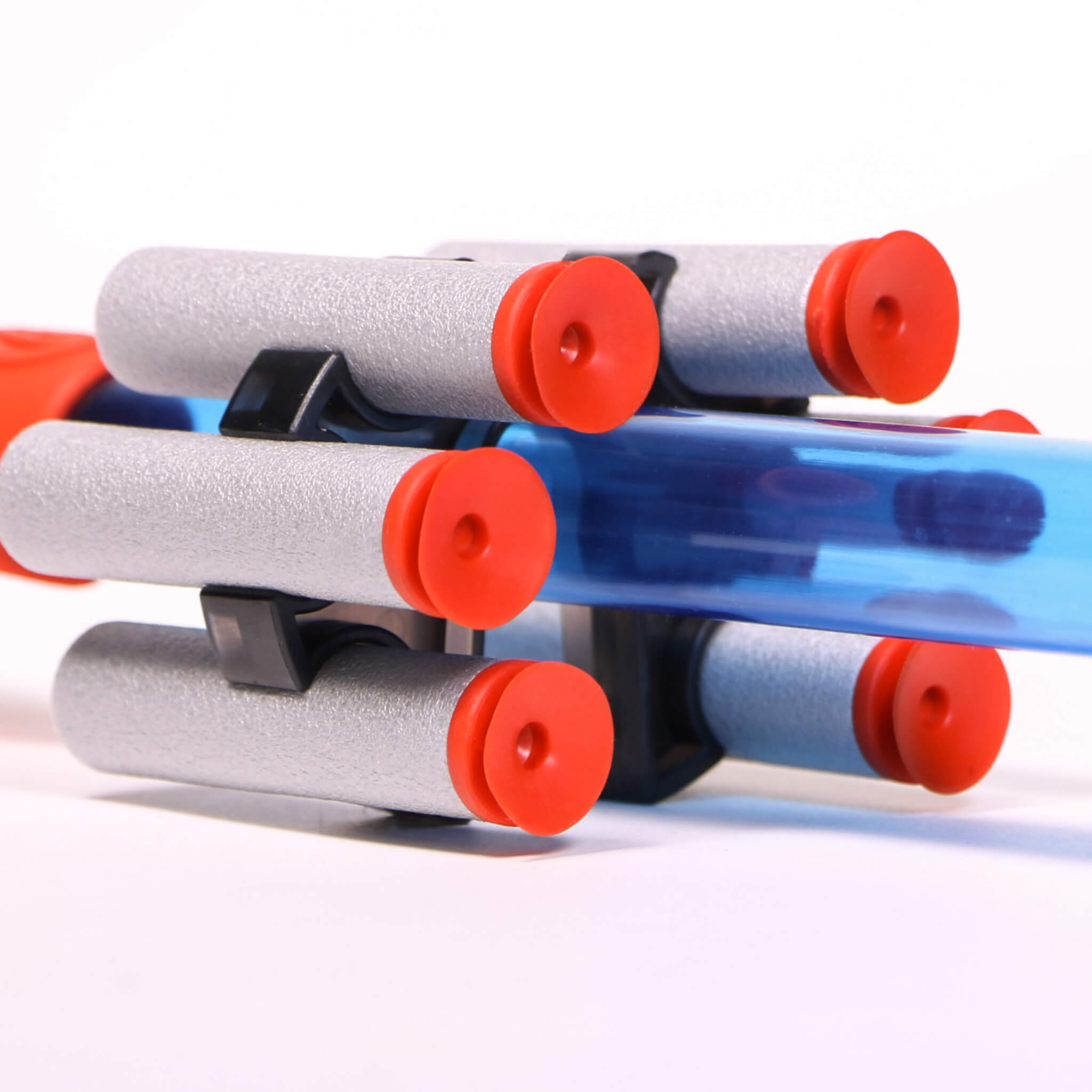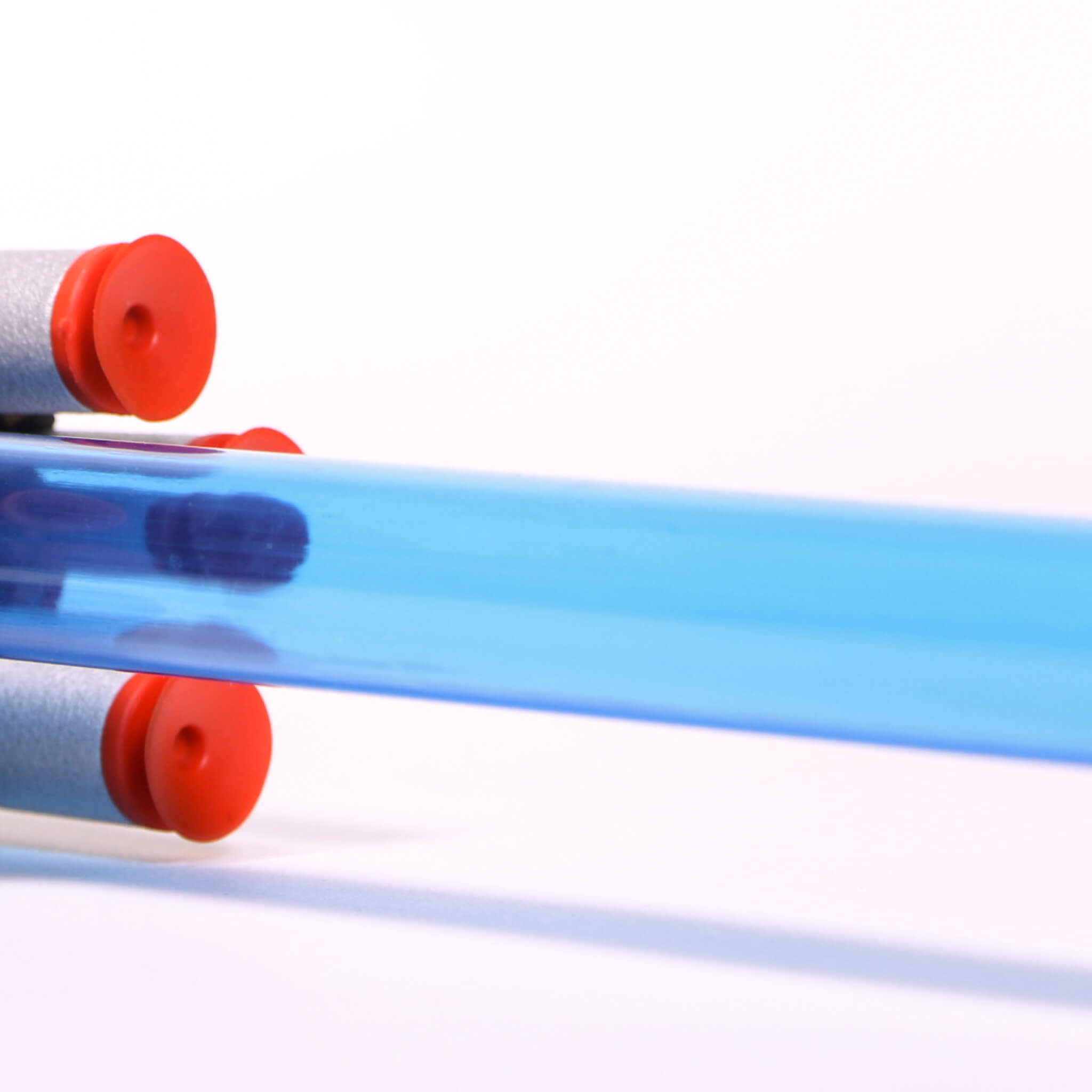 Transparent Blow Tube
Makes tracking each dart's trajectory super easy.
Soft Flexible Endcap
Load your dart here! Take a big inhale to draw and set the dart, then take aim, exhale fast and the dart is sent flying!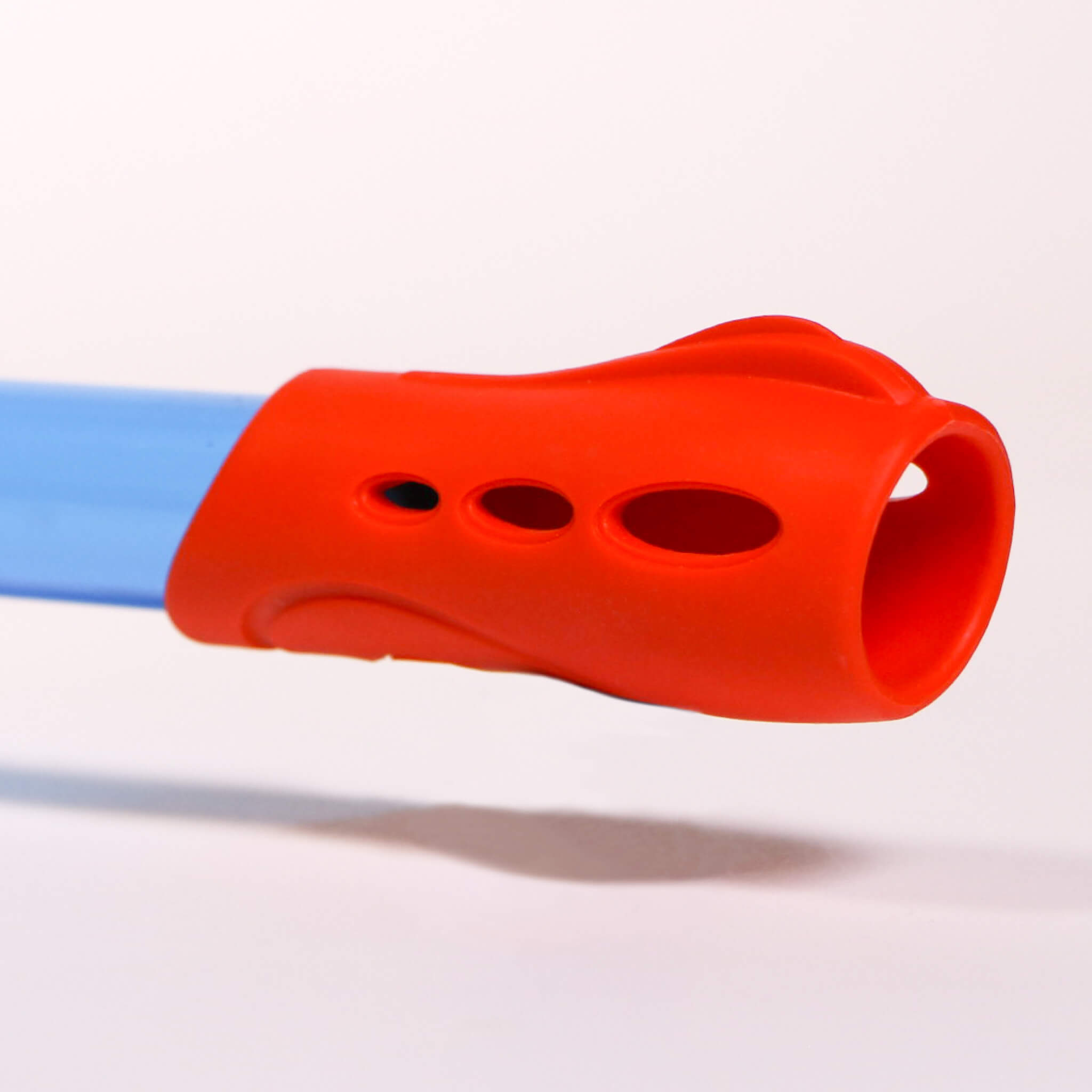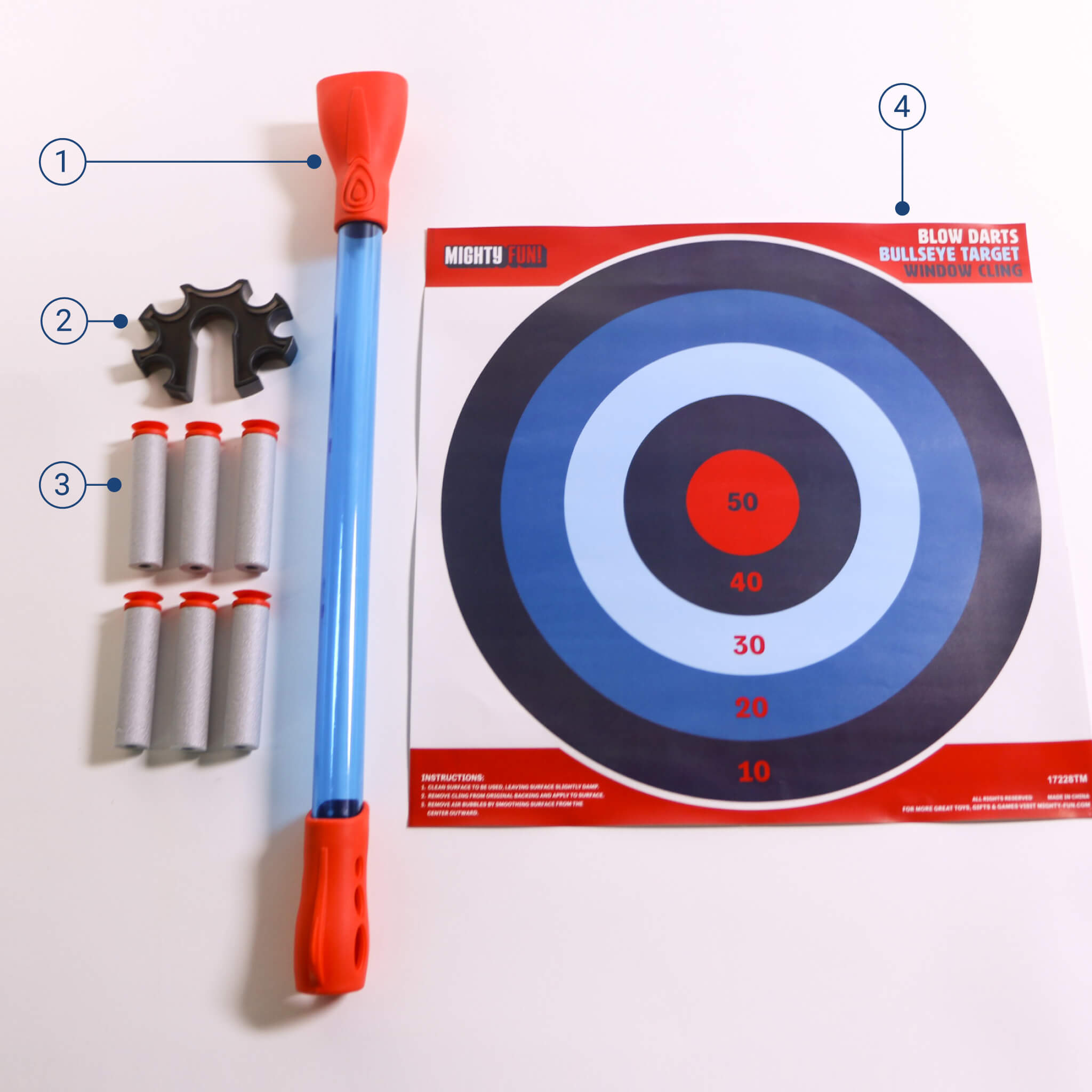 Full Target Set Up
1. Transparent blow dart tube
2. 6 soft foam suction cup tipped darts
3. Clip on dart holder
4. Numbered bullseye target window cling
Bullseye Window Cling
Keep score with yourself and a friend, who doesn't love a little math.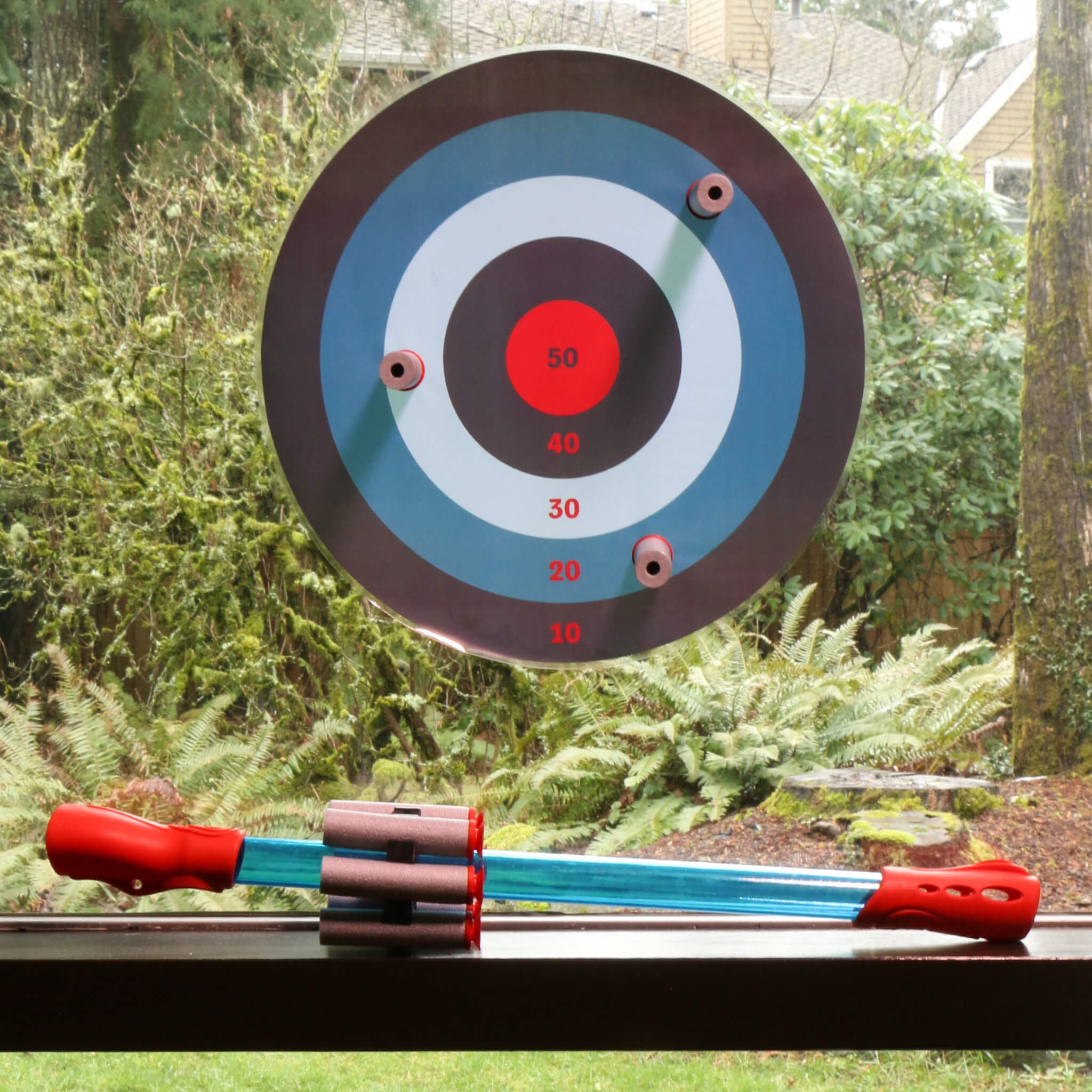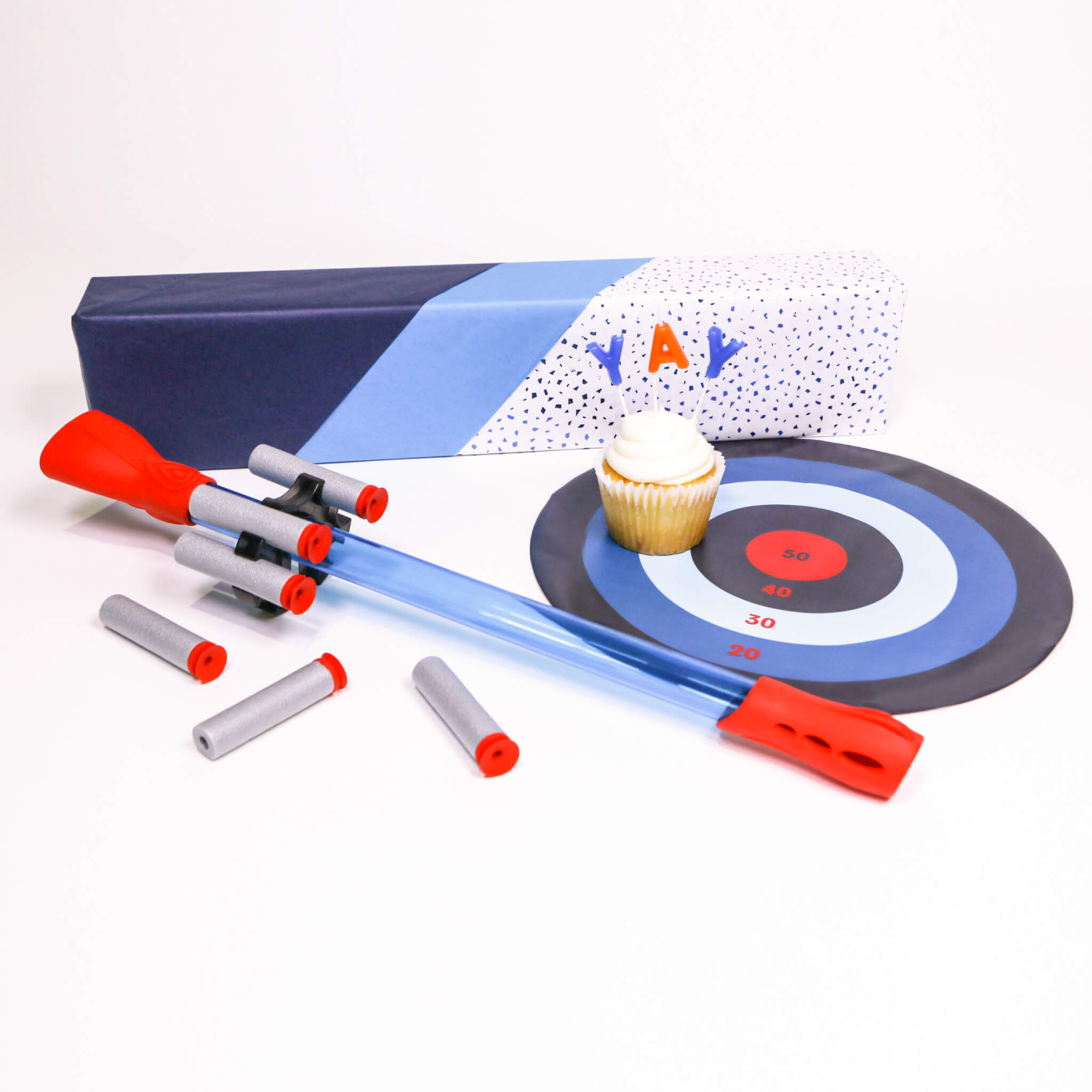 Give the gift of
Blow Darts™ Fun!
Blow Darts™ are for kids who like to run, jump and play. Rather than bouncing off the walls, these kids shoot soft foam darts at them. Inhale, take aim exhale and repeat. Blow Darts™ fun is human powered, horsing around, interactive fun!
Perfect Gift
I purchased for an 8-year-old grand daughter's birthday. She and her older sister got right into spirited competition.Great toy.
Amazing, fun and exciting
Fun!
Bought this for a coworker (inside joke) and it was perfect! She immediately opened it up and tested it out having a blast. The darts stuck to windows just fine.
Highly entertaining
My son loved it and let him entertained for a while. Only wish it came with Norte bullets or they sold more separately. These bullets are thicker than the normal ones.