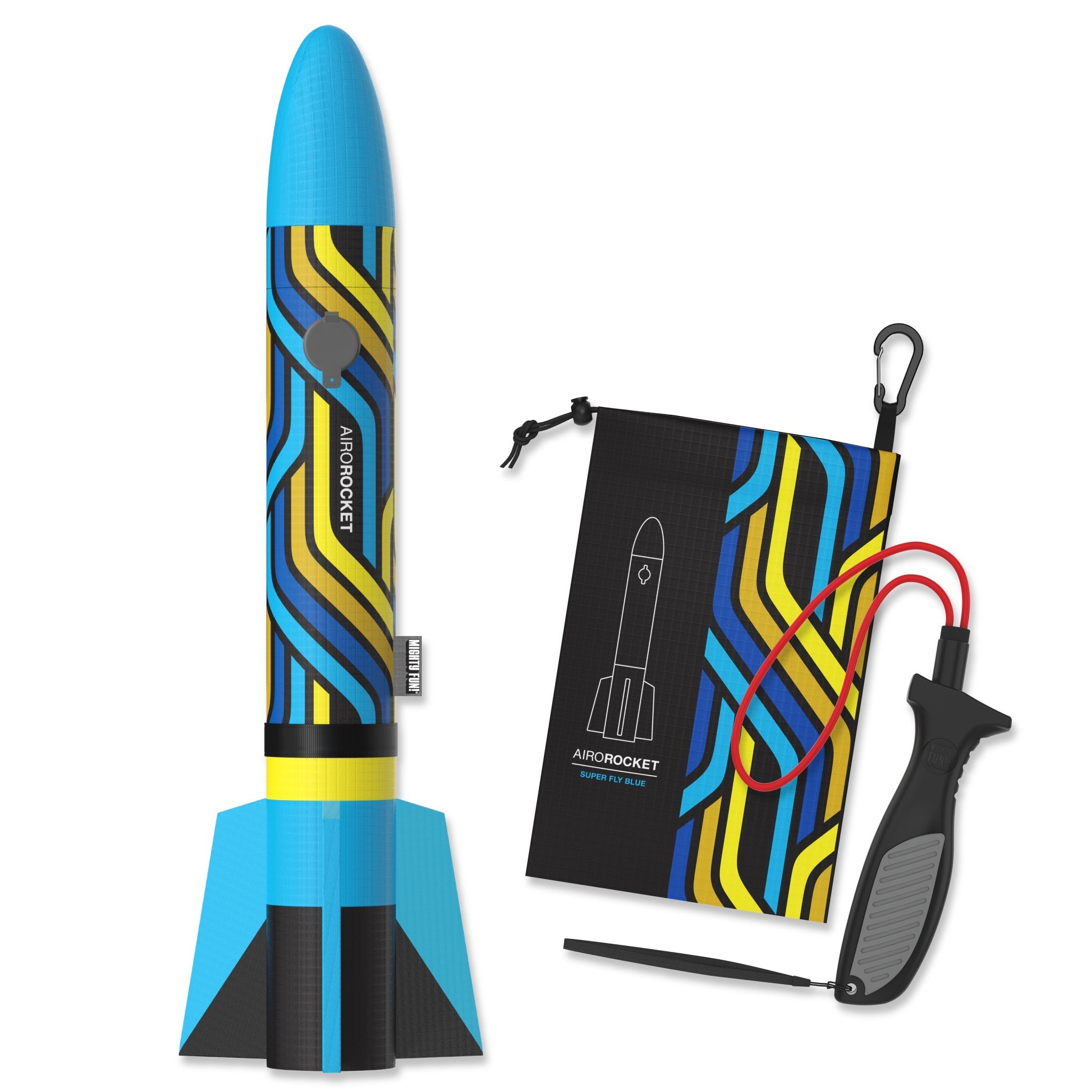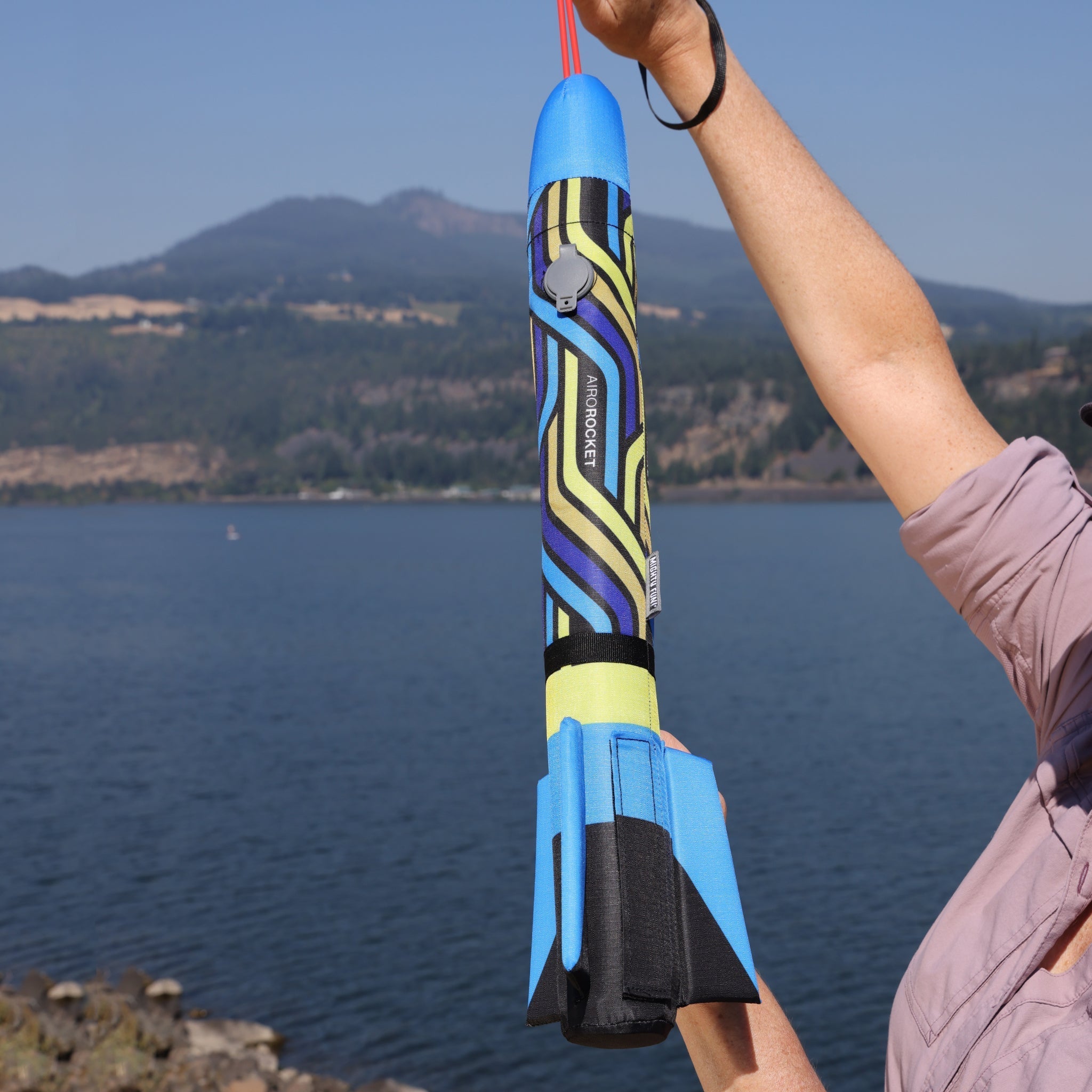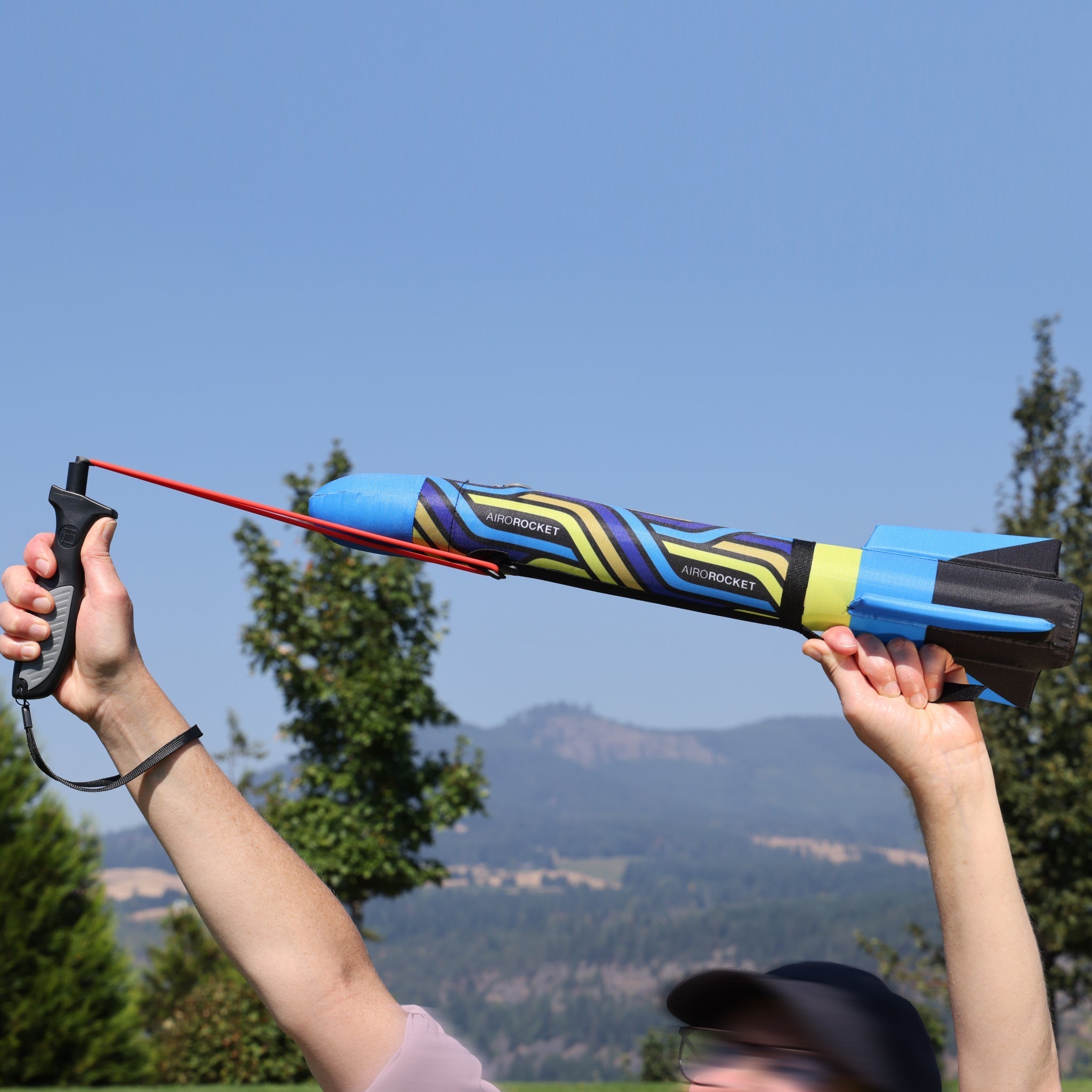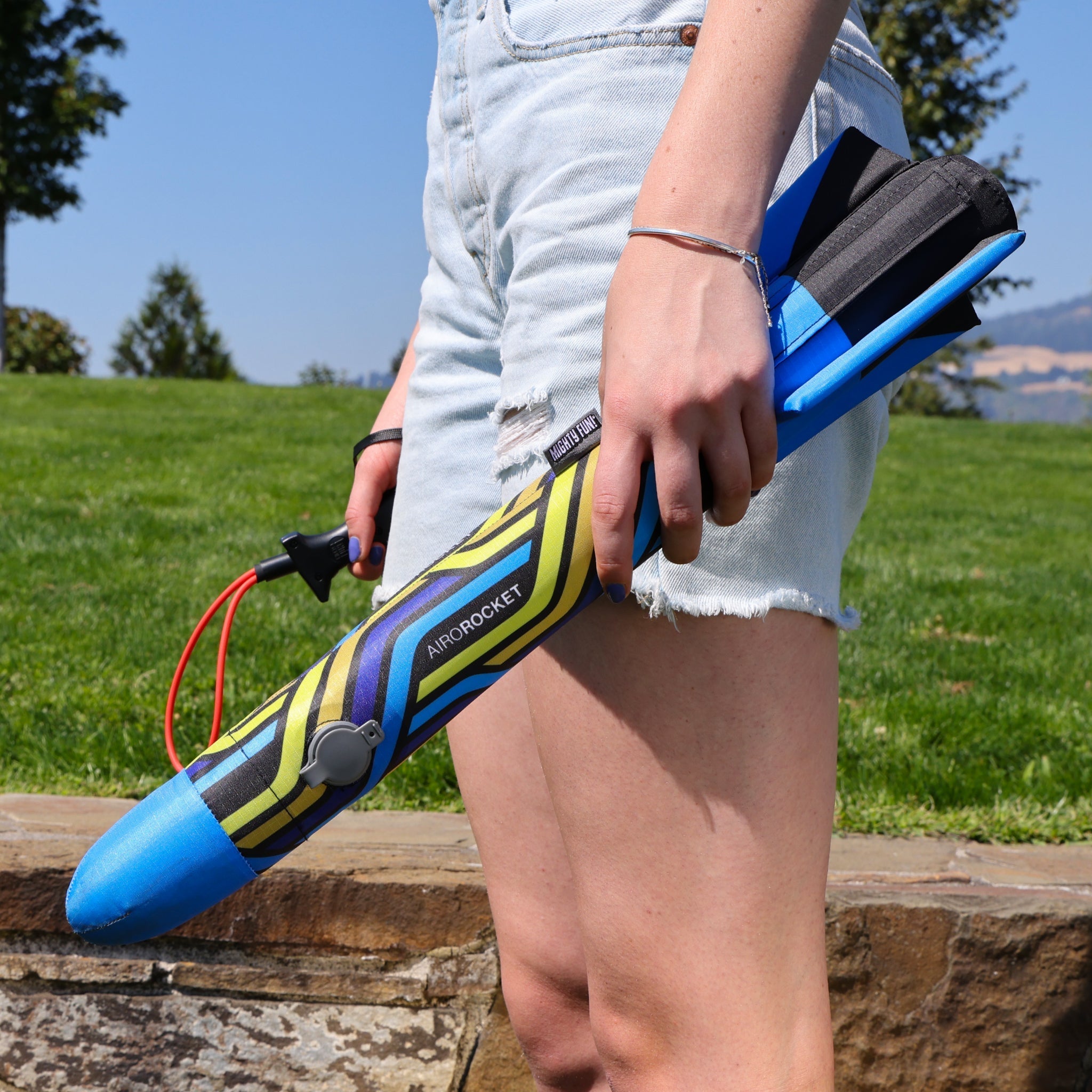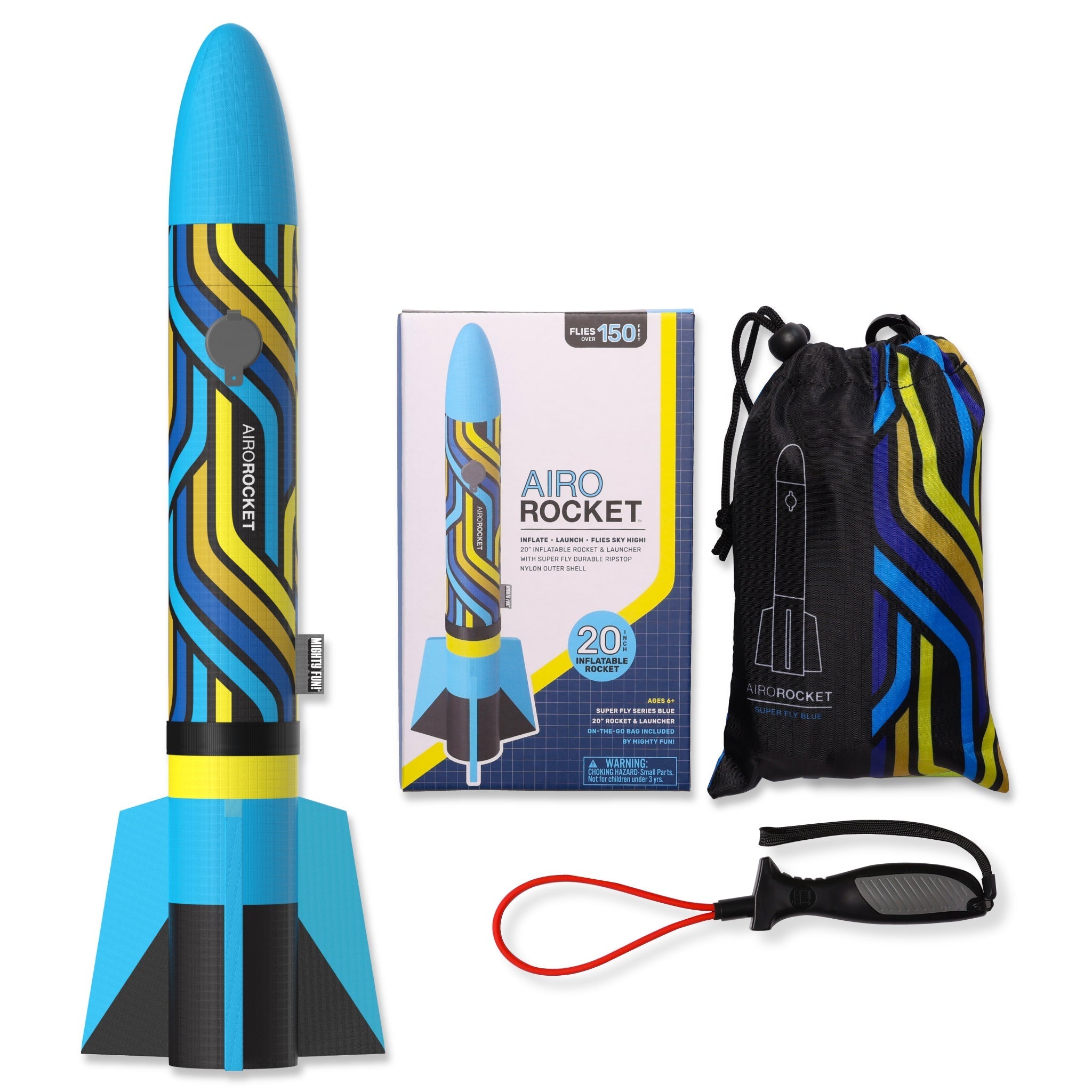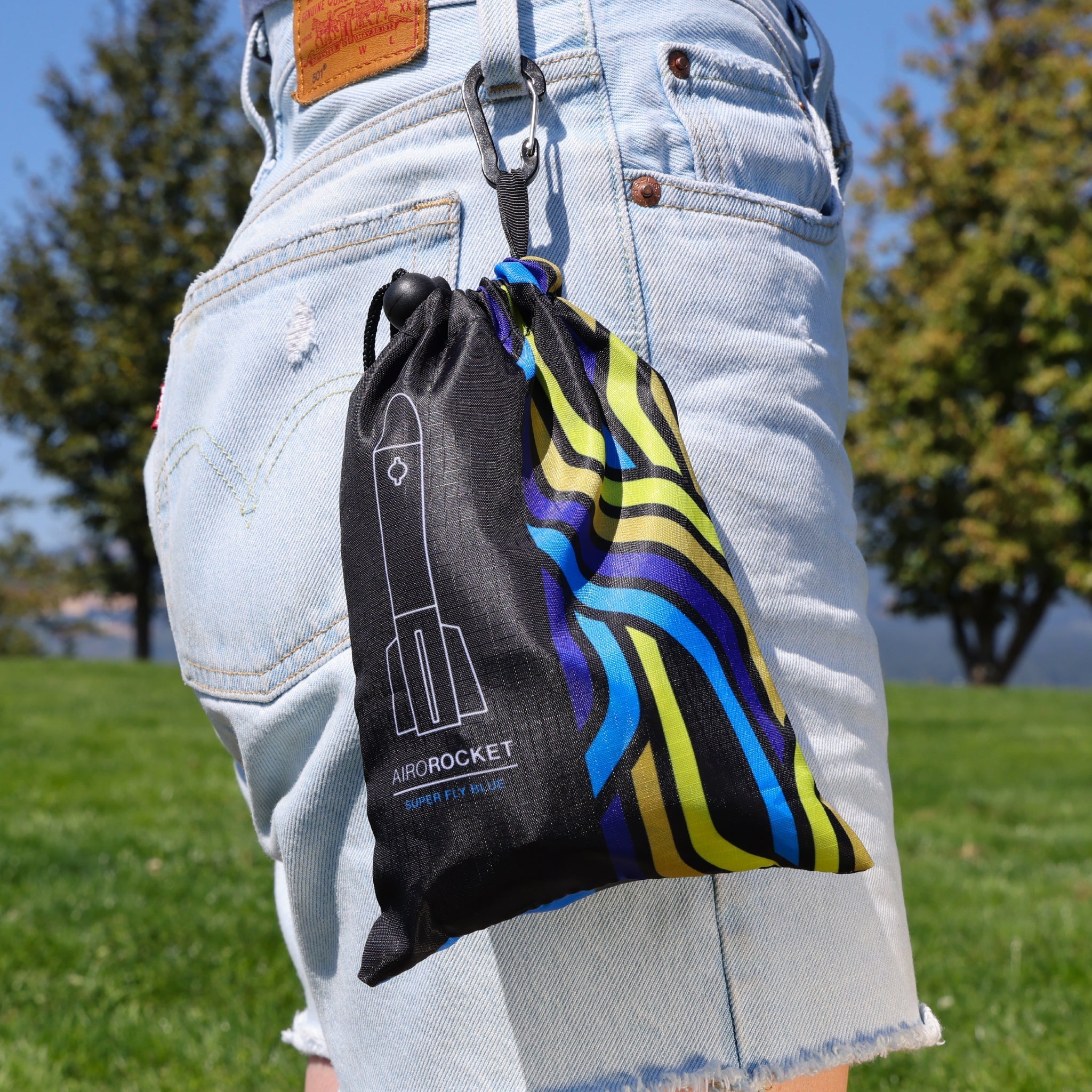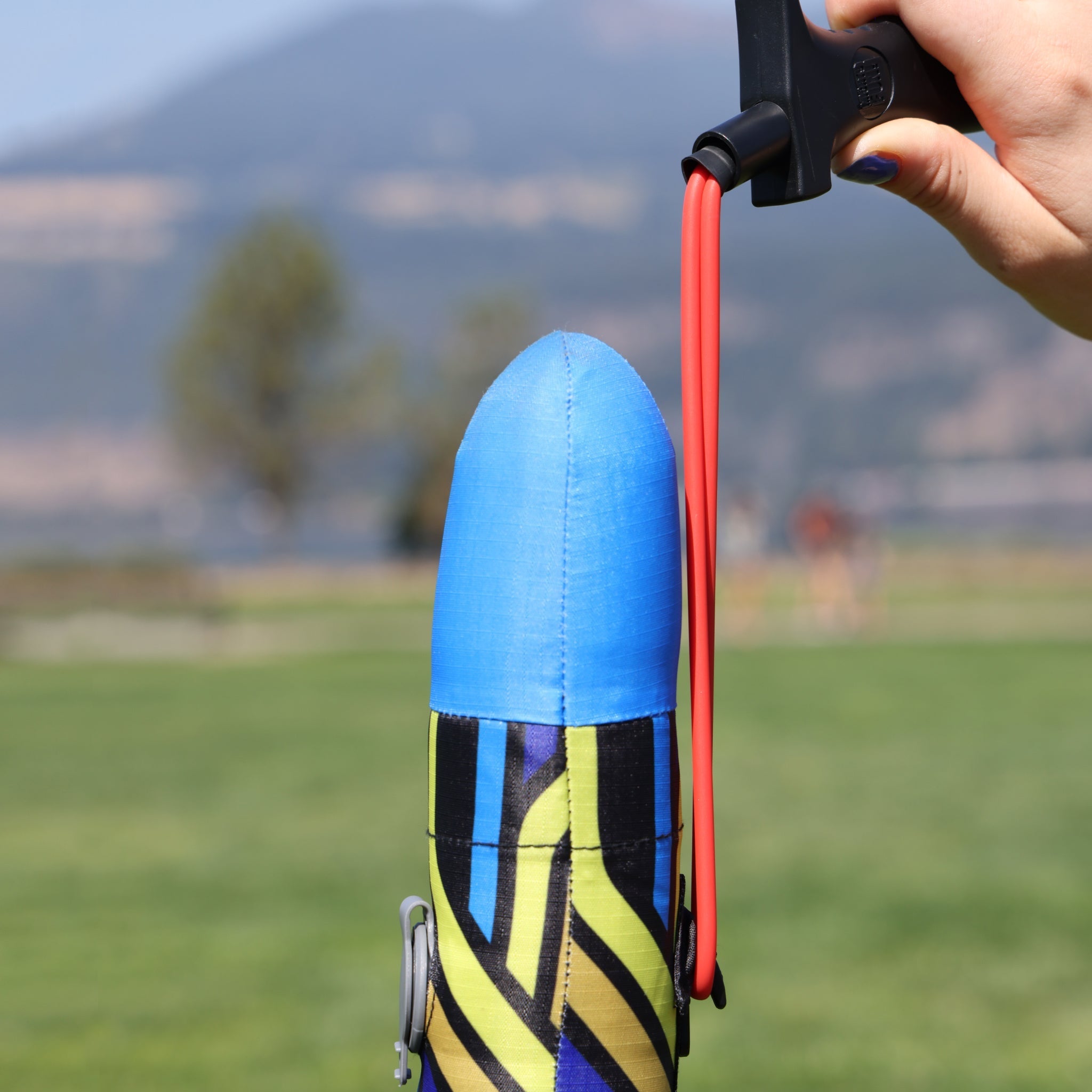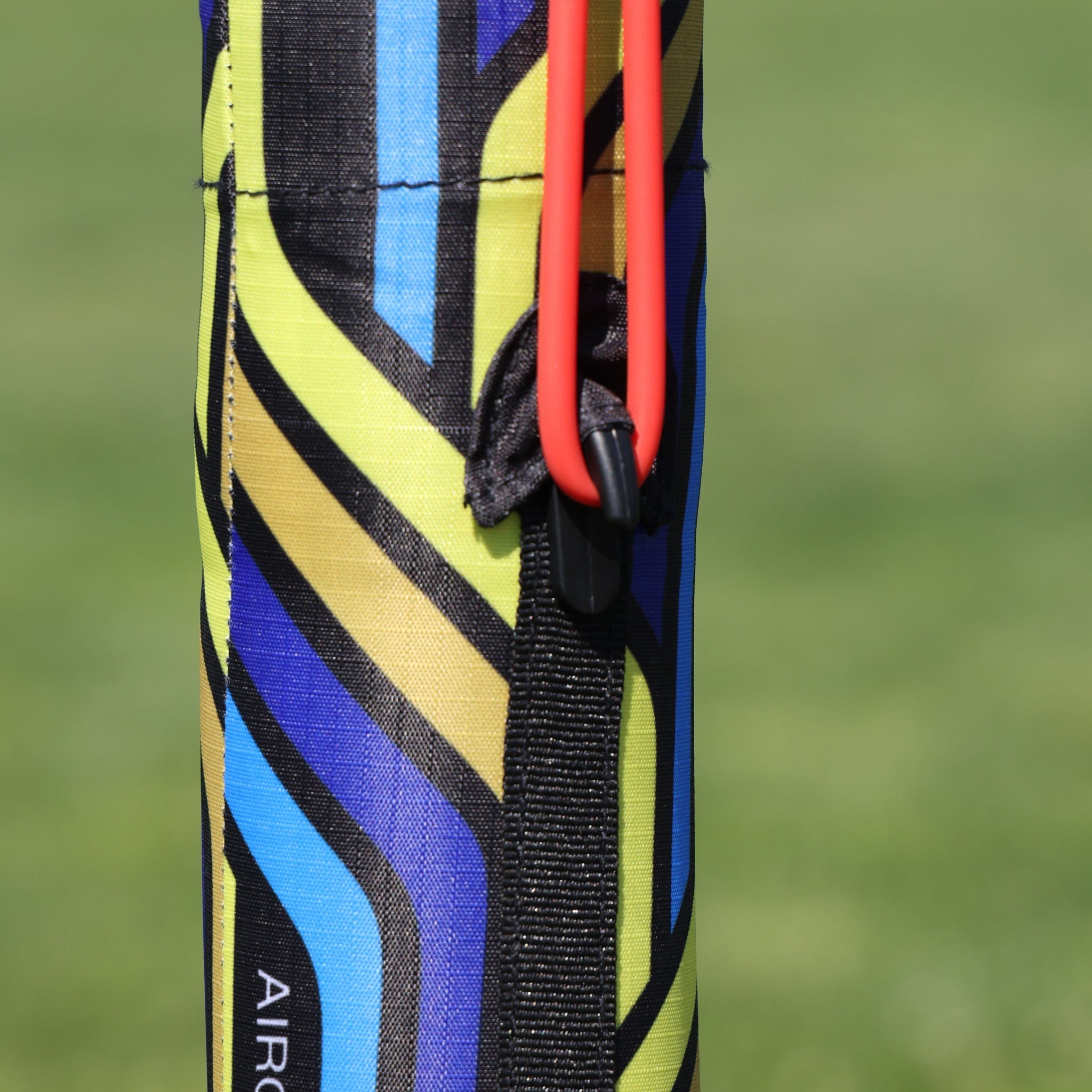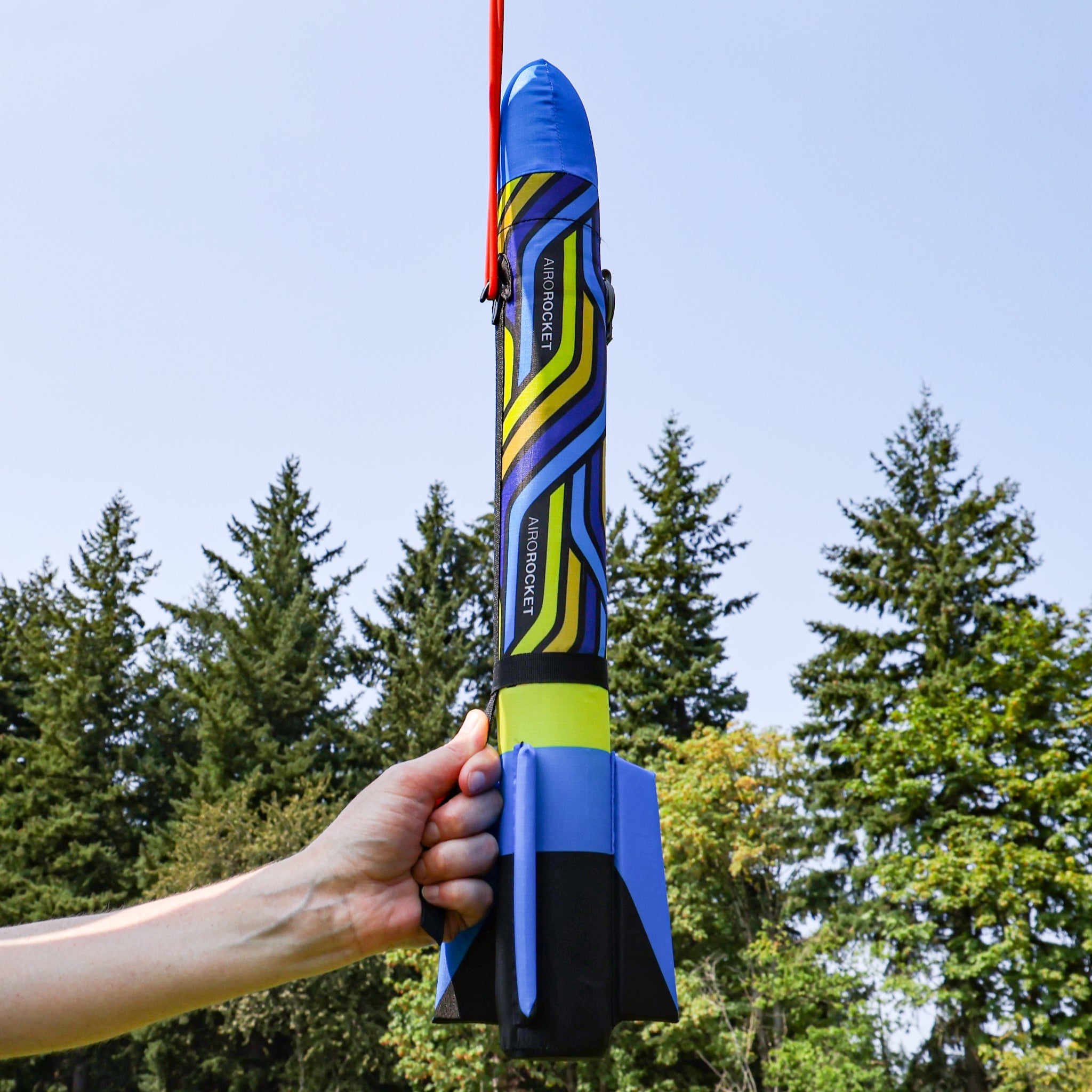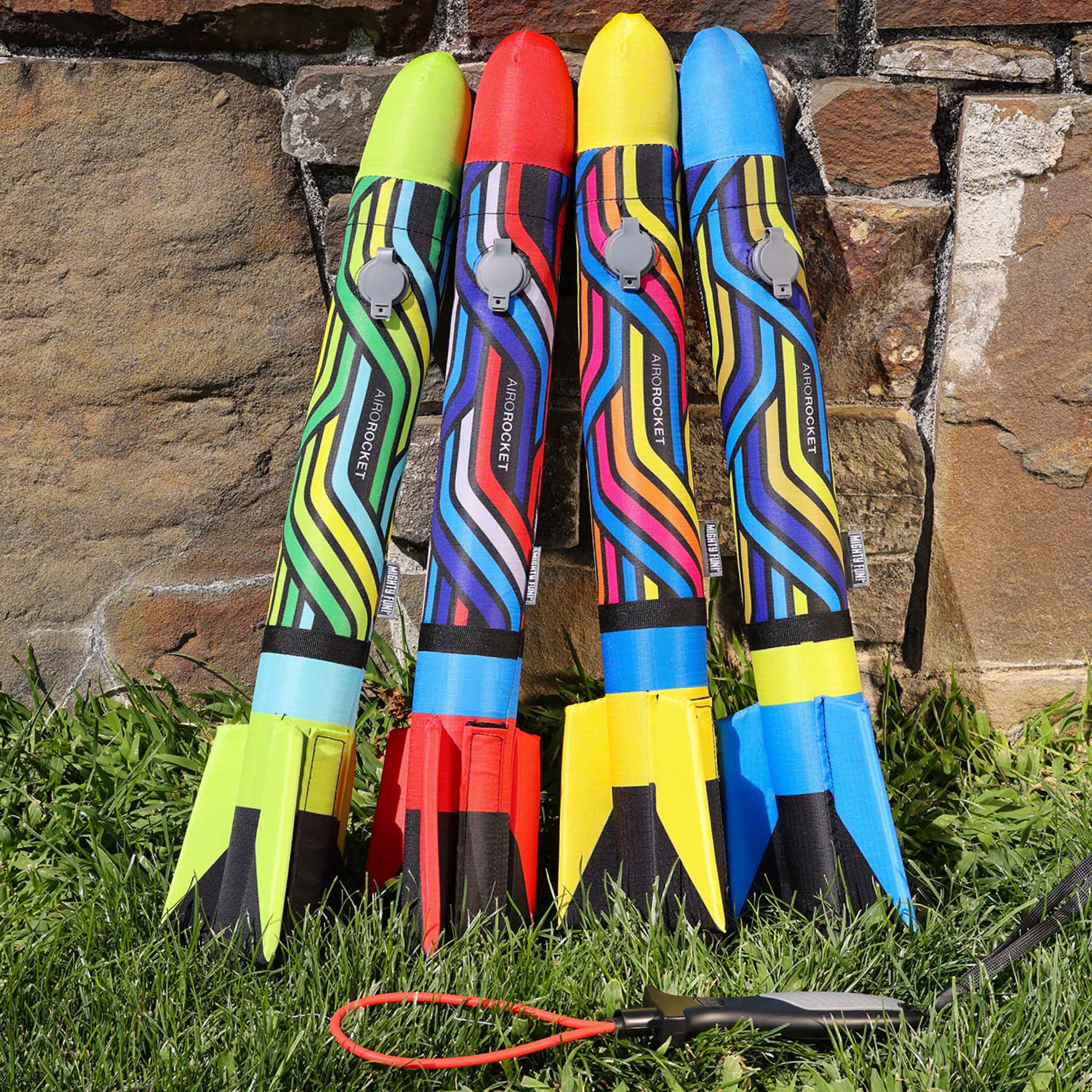 Airo Rocket™
Super Fly Blue
The Airo Rocket is the ultimate high performance, hand launched inflatable rocket.
Constructed in a durable ripstop nylon outer shell with a tough polyurethane (PU) bladder, every part of this rocket is designed for maximum flight. 
The Airo Rocket, inflates in seconds, features a large soft nose cone & light aerodynamic rocket body. To launch, attach the rocket to the launcher, pull back, countdown from ten (optional), and let 'er fly! This giant rocket soars through the air and is ready to do it again and again. Whether you're chasing maximum heights of over 150 feet or playing catch with a friend, launching the Airo Rocket is a blast!
Includes: The Airo Rocket includes 20" inflatable rocket, launcher and on-the-go travel bag in a beautiful color box. Makes a great gift.
Materials: Made with durable ripstop nylon and a durable polyurethane (pu) bladder.
Ages: 6+
20 inch inflatable rocket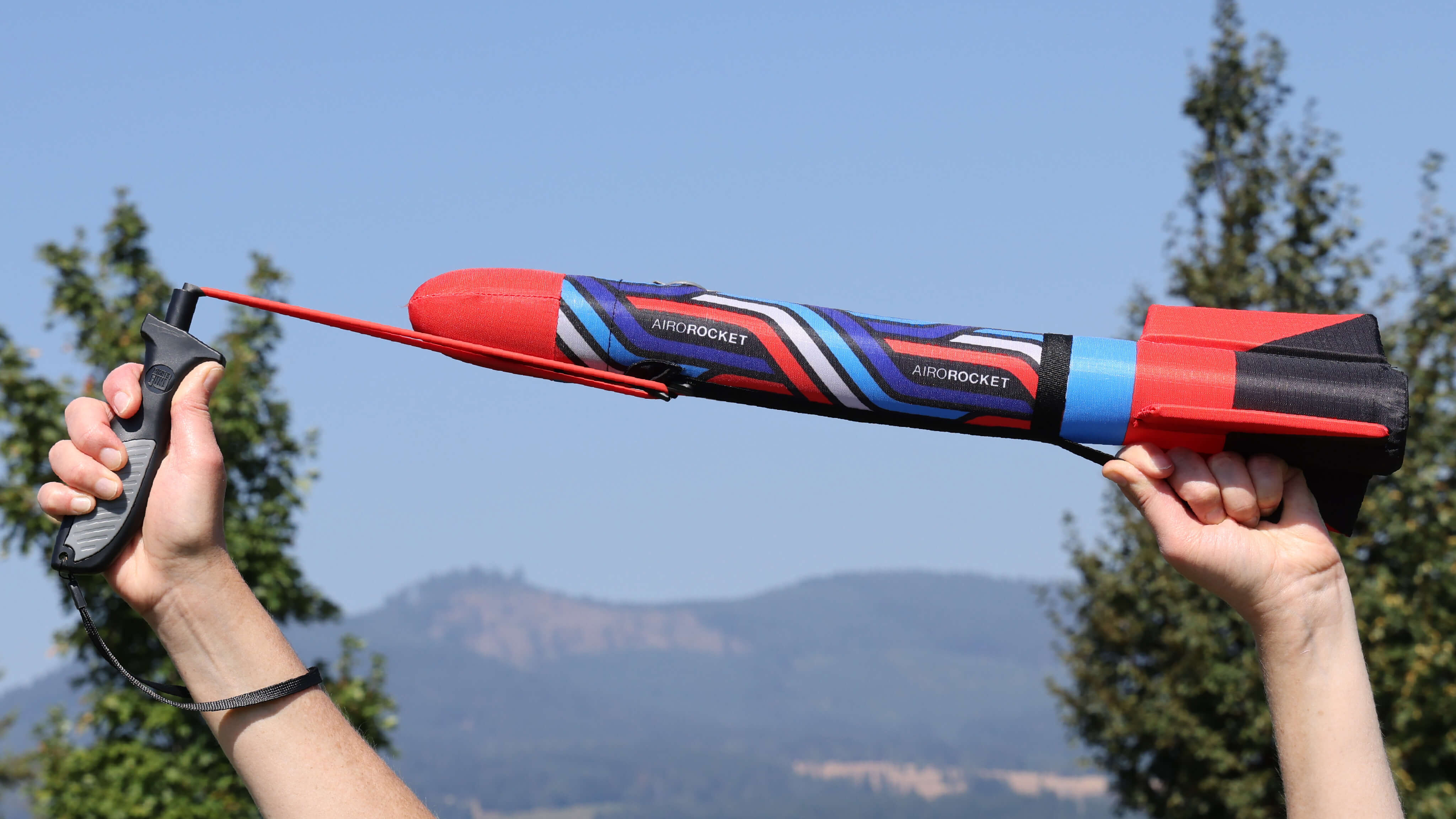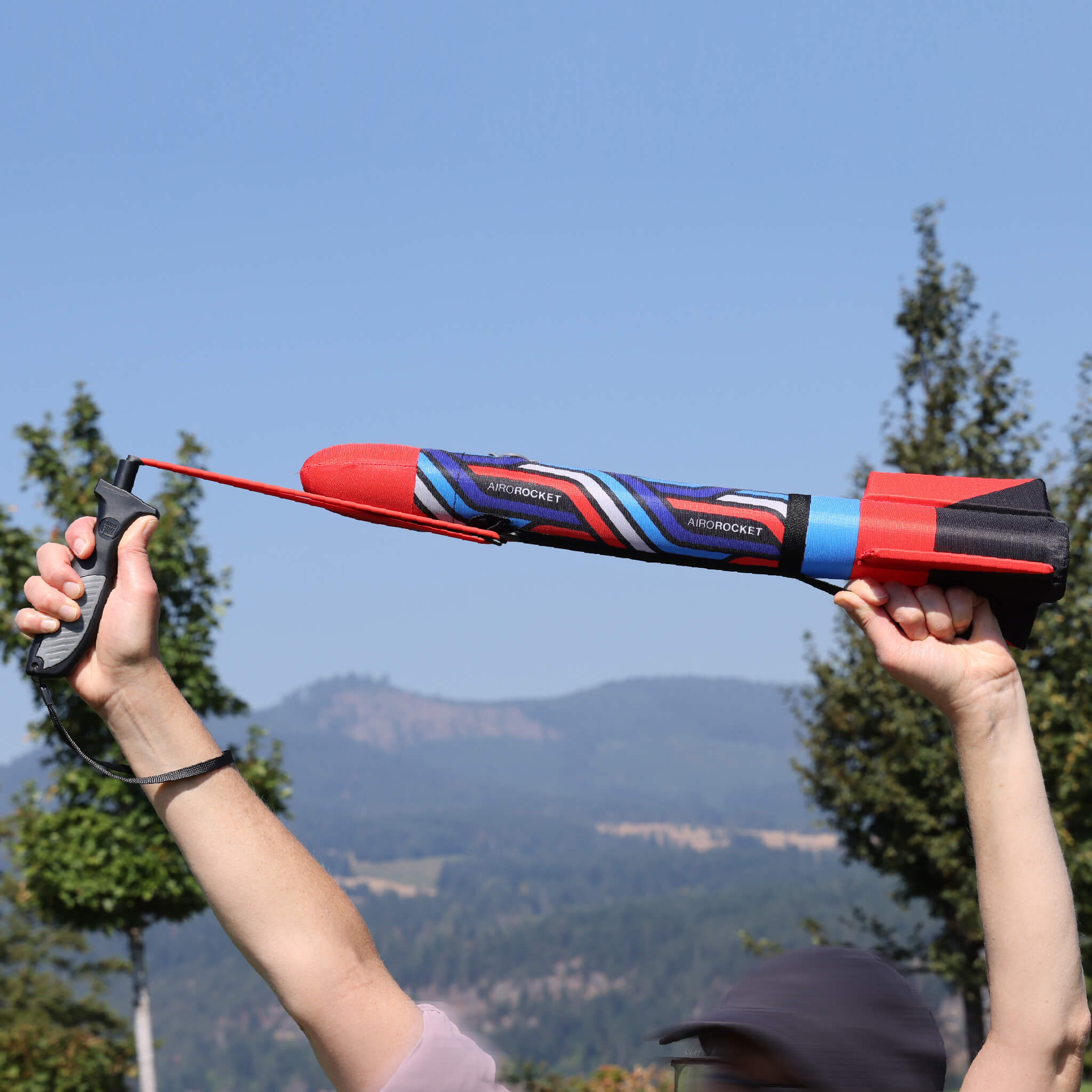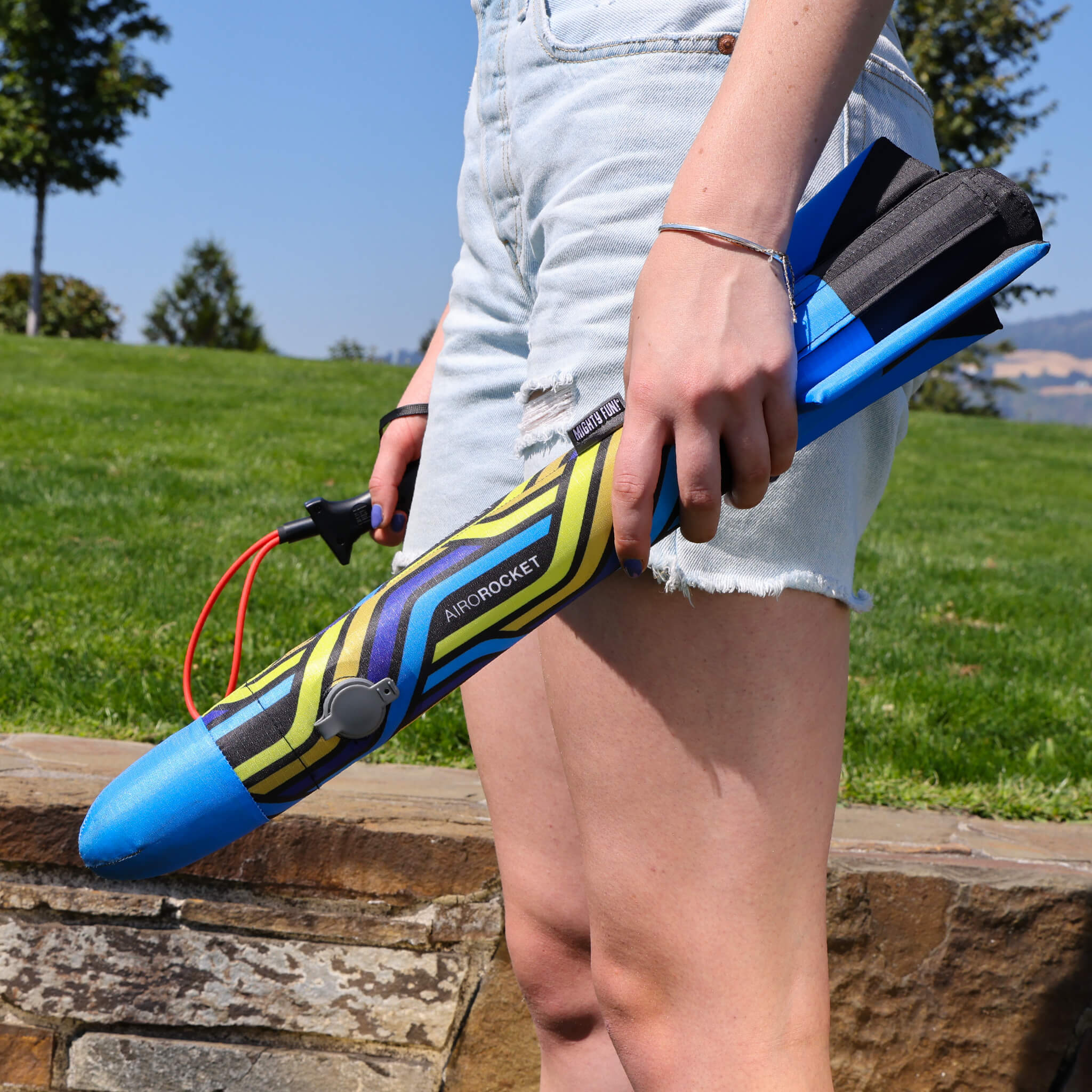 Inflates to
20 Inches Tall
Hand launching an Airo Rocket takes your ability to experience big air flight to the next level.
Durable Nylon Outer Shell
Bright colorful graphics over a soft nosecone and fins. This giant rocket soars through the air and is ready to do it again and again.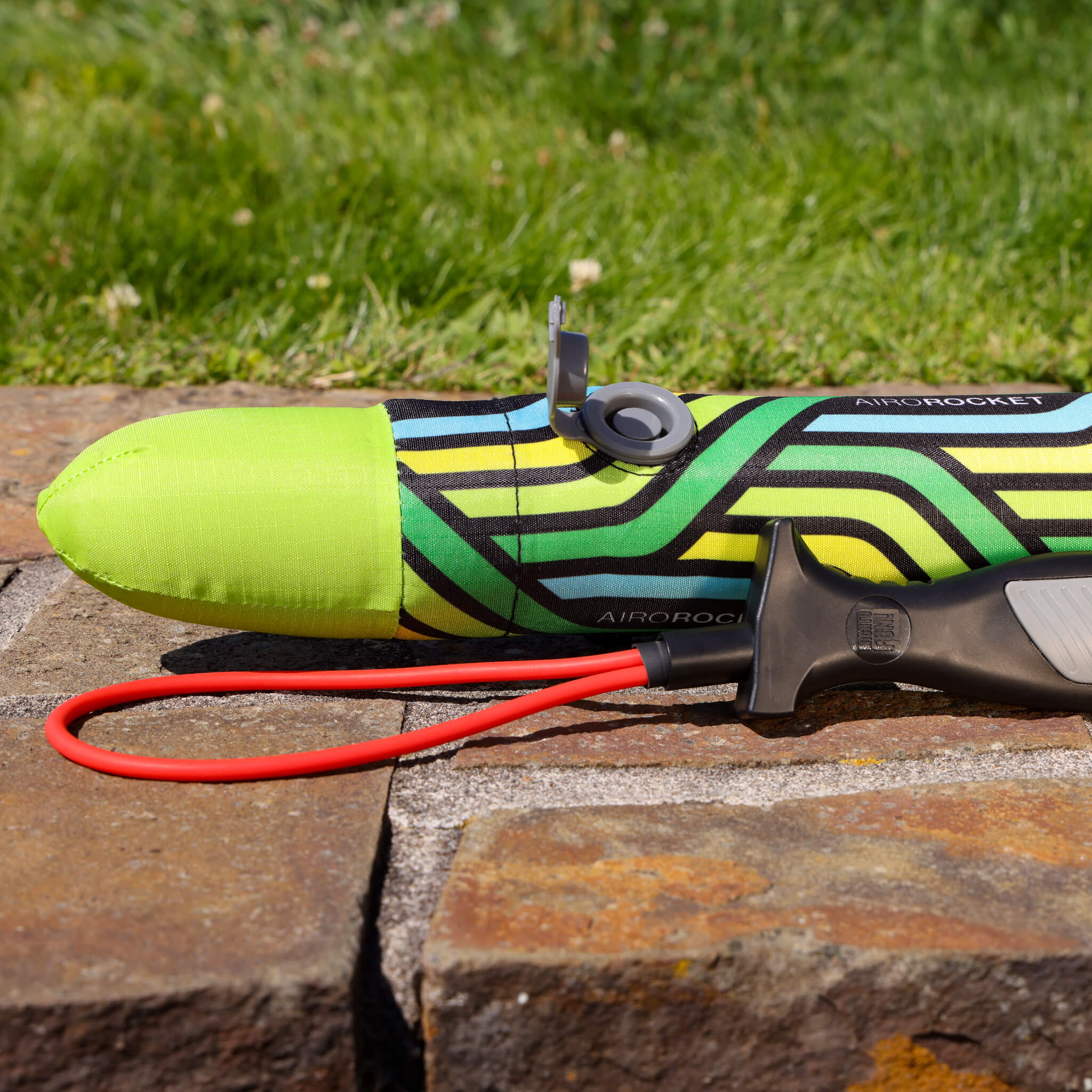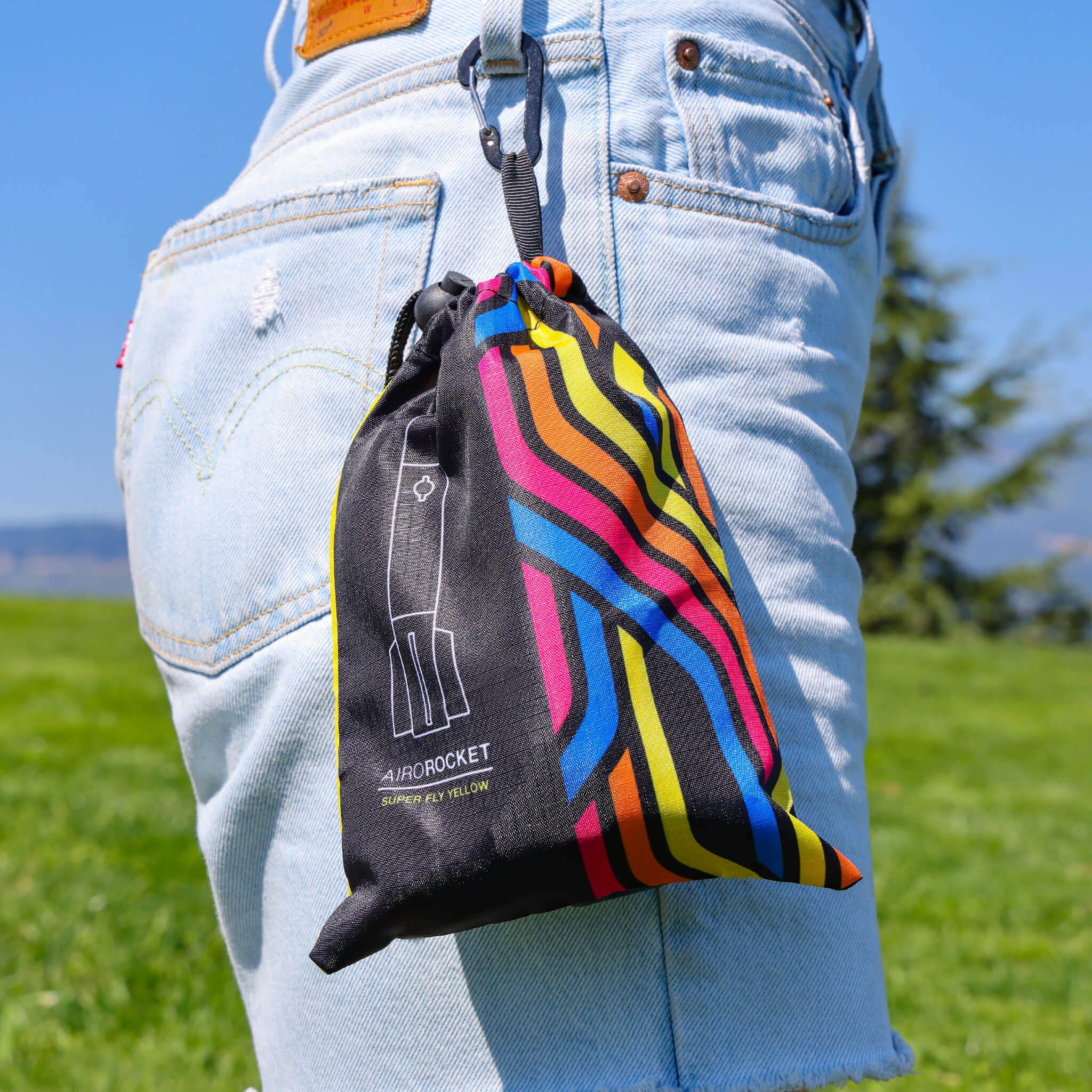 includes
On-the-Go Bag
Made from the same durable ripstop nylon as the Airo Rocket with a locking drawstring & carabiner clip. Holds both your rocket and launcher.
20" Airo Rocket Anatomy
1. Nylon outer shell over soft foam nose cone.
2. Integrated hook and launching strap.
3. Soft foam rocket fins.
4. Quick inflate/deflate valve with internal bladder.
5. Drawstring on-the-go bag with carabiner.
6. Ergonomic launcher with wrist strap.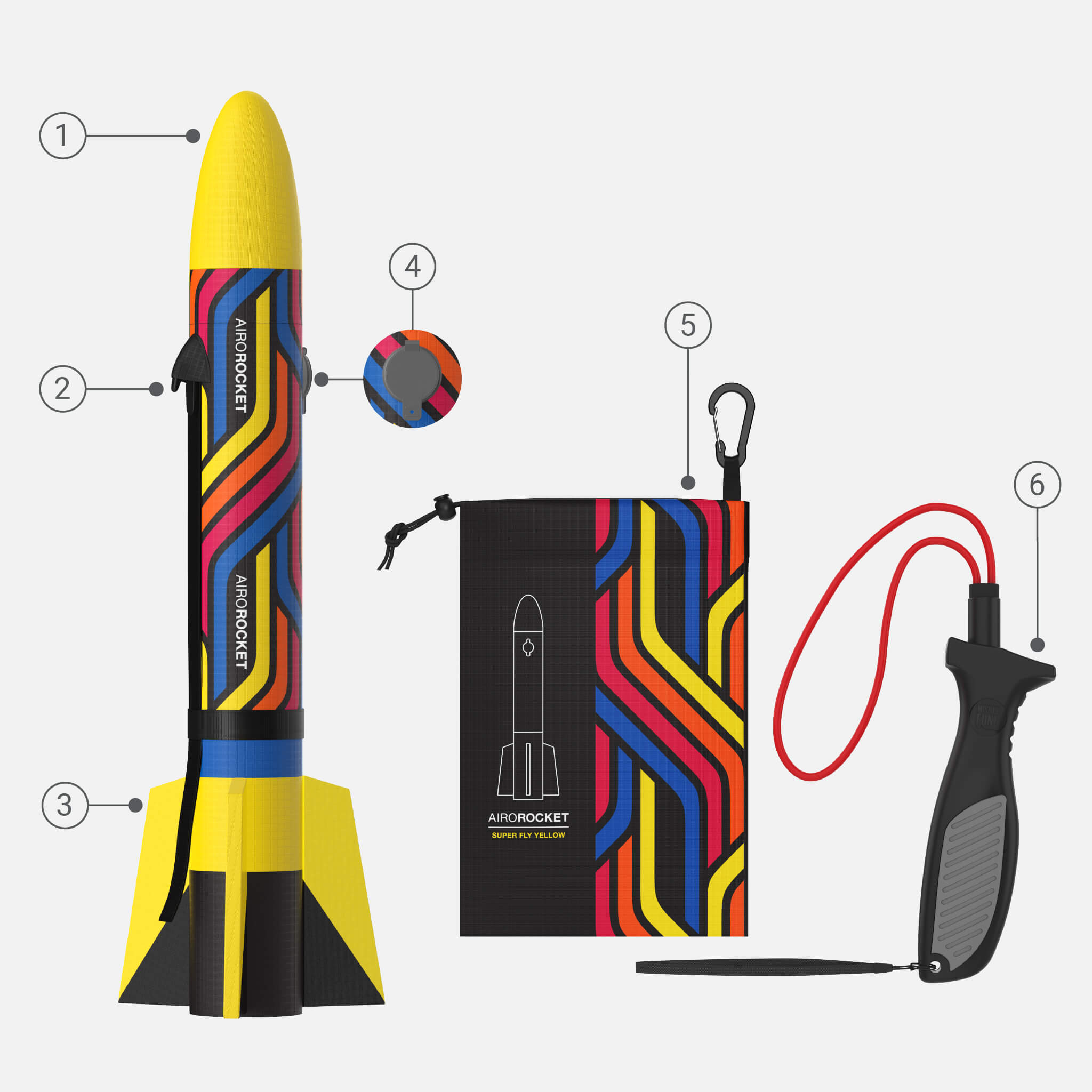 Quick Inflate/Deflate Valve
Fills rocket with air in seconds and is part of the internal polyurethane (PU) bladder. Fun fact: PU bladders are also used in kite boarding canopies and like the Airo Rocket they soar to great heights.
Integrated Hook & Launching Strap
Loop launcher around the hook, and with your opposite hand, pull back on the strap, then release to launch the rocket.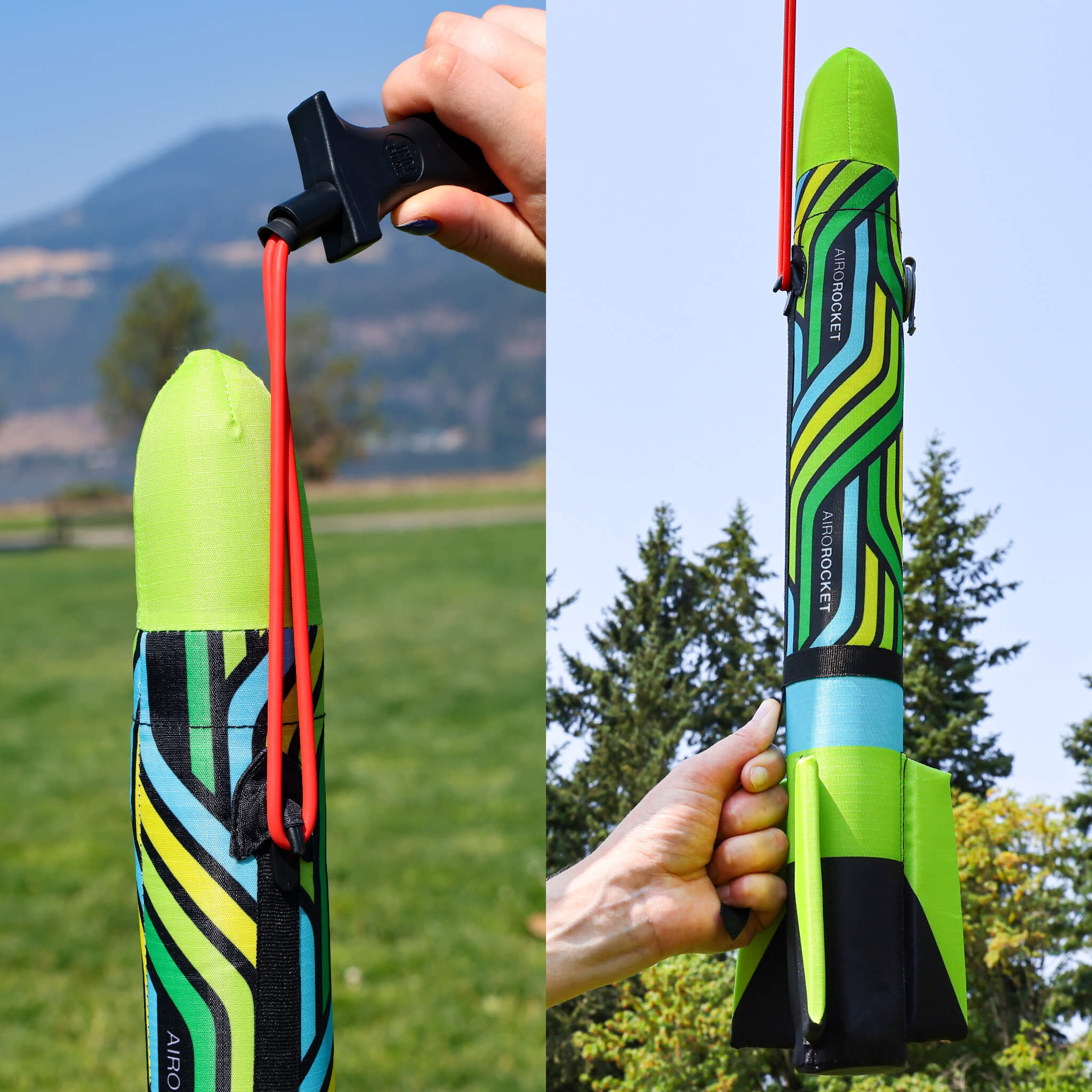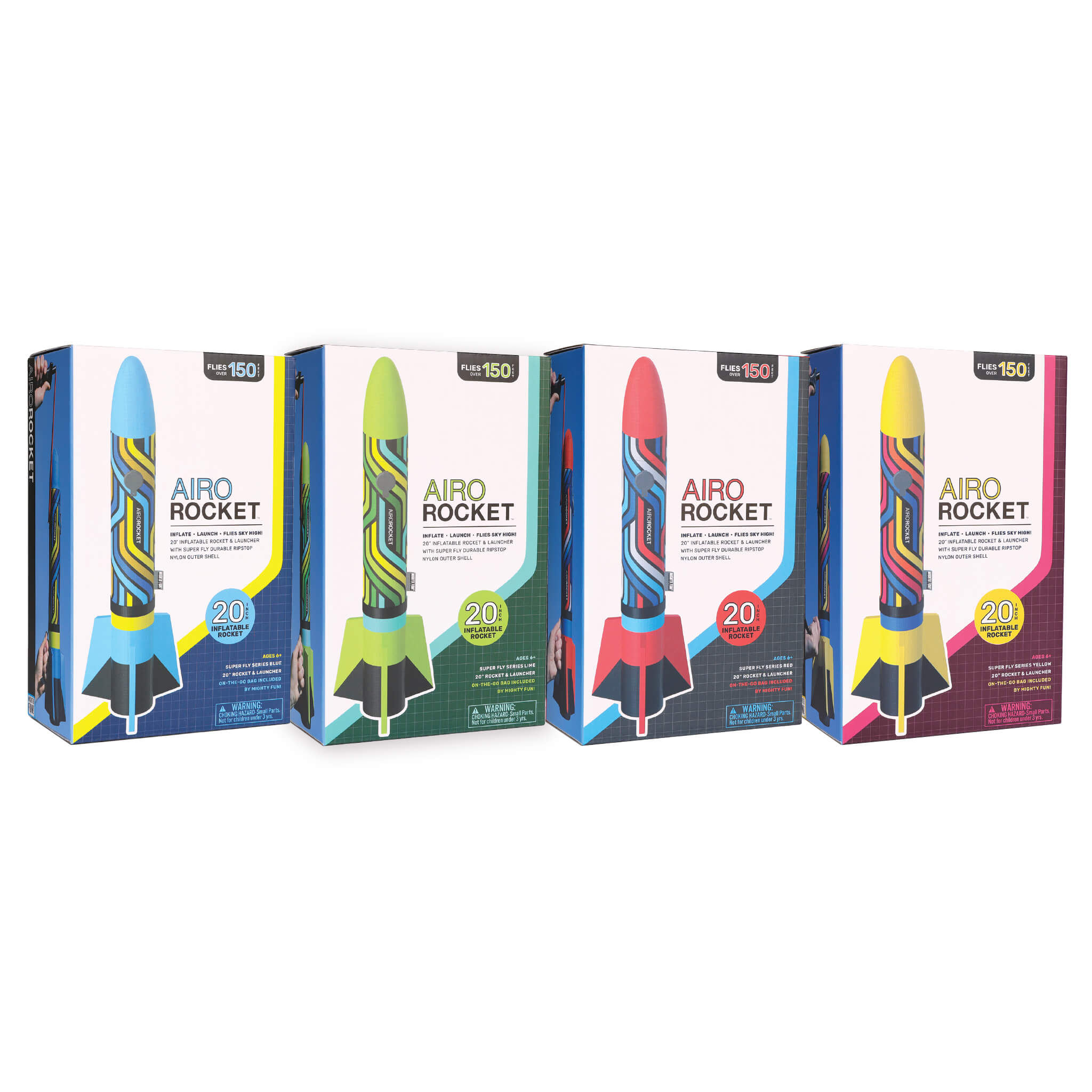 Makes a Great Gift
Beautifully packaged in a gift-worthy box, promoting healthy active play. Airo Rockets are a gift you can feel good about giving.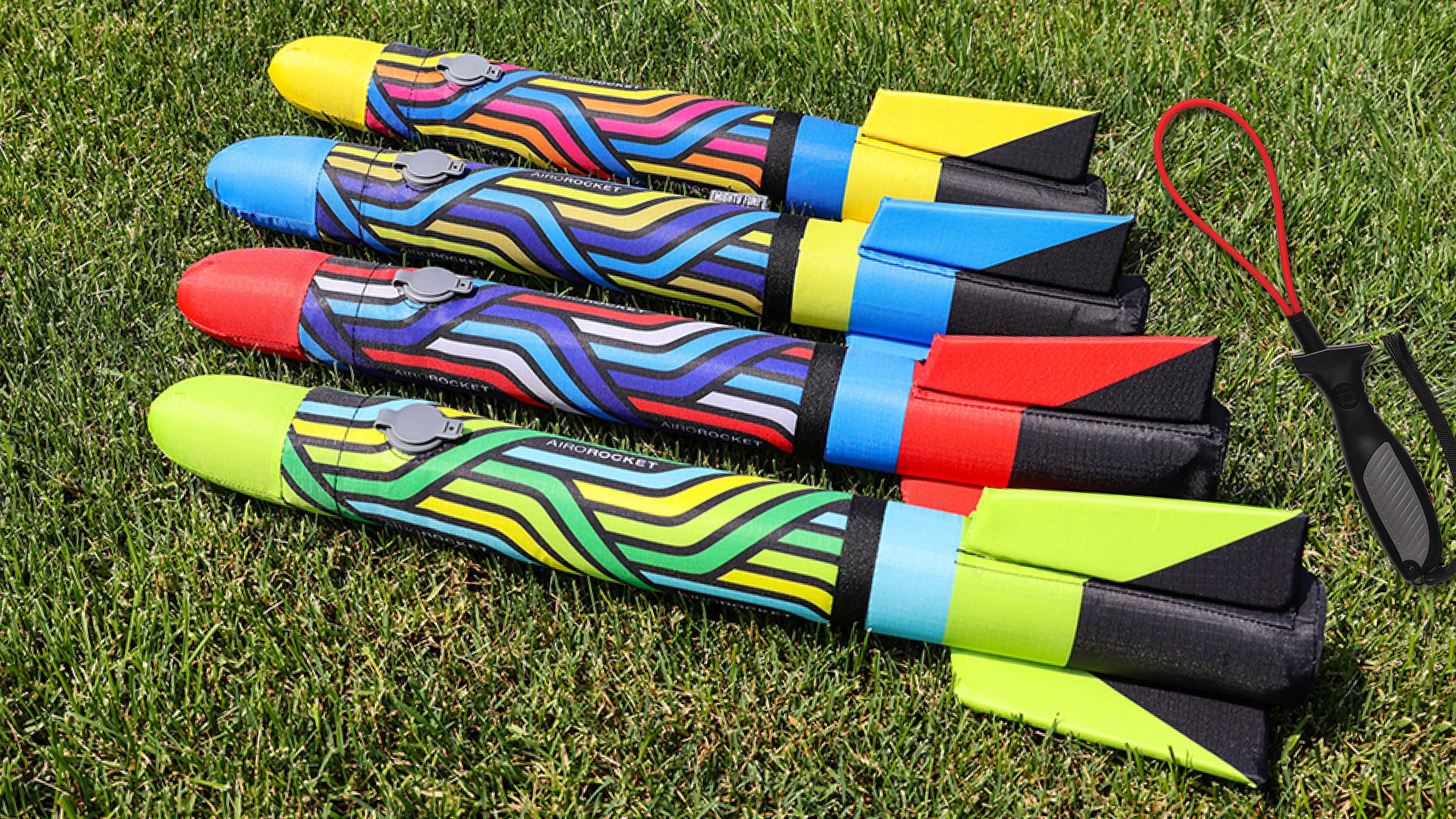 Choose your favorite color and head outside.
Launching these giant rockets is a blast!
Cool toy.
It's a bit flimsier than expected since it's inflatable and light in weight. And, therefore, it doesn't travel very far. But it's a cool toy to take to the park with your toddler.
I think this is adult-proof? (Maybe it's just me....)
My nephew and son had a lot of fun with this at the park! For whatever reason they (ages 7 and 4) could shoot this thing really far in the sky. Whenever I tried, it went a fraction of the distance. I would either over-extend my stretch or under-extend, either way -- these kids get it right every time.
I really appreciated how easy this was to assemble and get ready to use. My heart dropped when I saw the it was inflatable, but it took all of about 8 breaths (maybe) to get it fully inflated.
The little carrying case for it now lives on my diaper bag for my 3 month old. Whenever we're at the park, I automatically have an activity for my older son and his friends to do together - with zero effort on my part. They played with this for maybe 30 minutes after spending an entire afternoon outside. I appreciate any and all additional energy spent! They had fun playing with it and I had fun failing at it. :-) I hope this review was helpful!
looooove the portability and made well!
I have 3 kids; 3,5, and 7. The rockets were hard for the little ones but my oldest had a blast shooting the rocket into the air and yelling "mom, mom, look how far it went!" As a mom lugging around multiple things for a quick trip to the park, I really appreciated how these were blow up so they took up less space in my bag. They are really well made too, I was definitely nervous they may end up in our toy graveyard after a few uses but they are holding strong. I feel like most shooting rocket toys similar to this break after one use, these are def made to be played with often and hard. I would make sure to take it to a big park where you won't lose it because after experiencing it you would definitely be bummed to lose it in some angry neighbors yard or tree. Also, the colorways of the rockets are awesome. I especially like the yellow-tipped one.
Quick and easy fun that you can take anywhere!!
I am always looking for things to get the kids out of the house and off of the iPad and the Aerorocket did the trick!! I have a boy and a girl and they both LOVE playing with this. The best thing is…no batteries or air pump needed, kids did everything by themselves and within minutes of opening the box mastered it. Love the cute pouch that holds everything together, it is perfect to throw in a suitcase or beach bag. I can tell the kids will get a lot of use out of this toy and with the way it is constructed I know it will last! High recommend!! My children are 7 and 9 for reference.