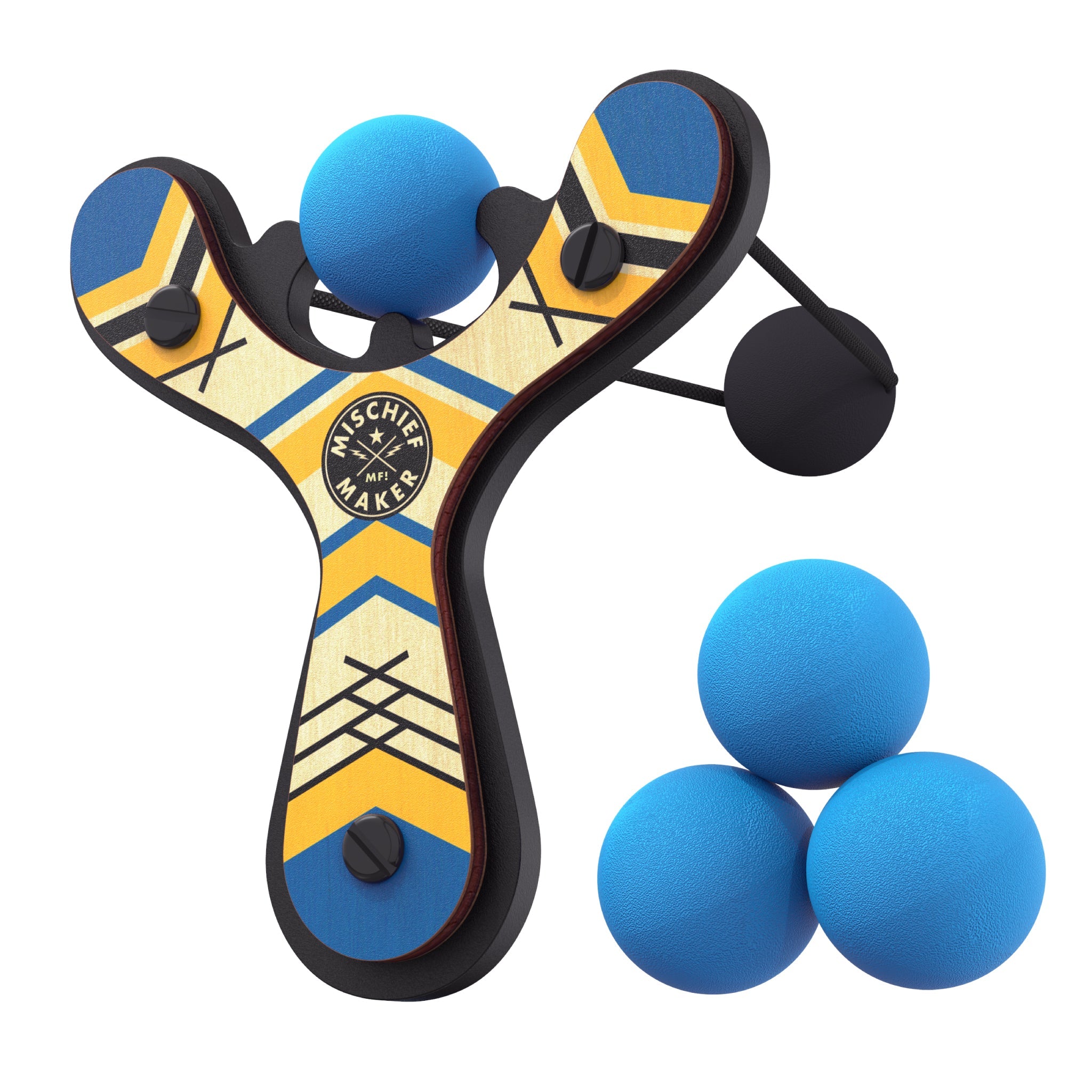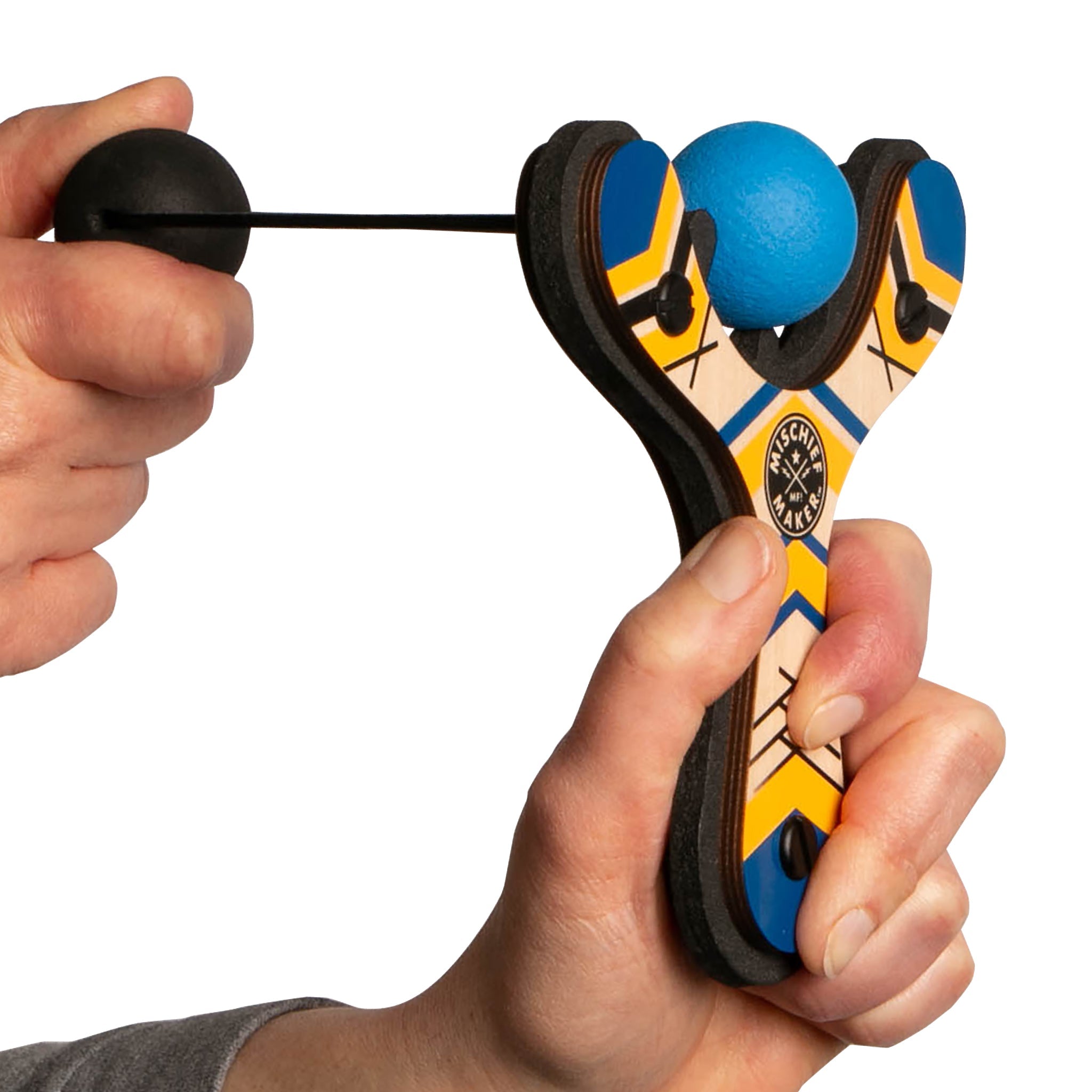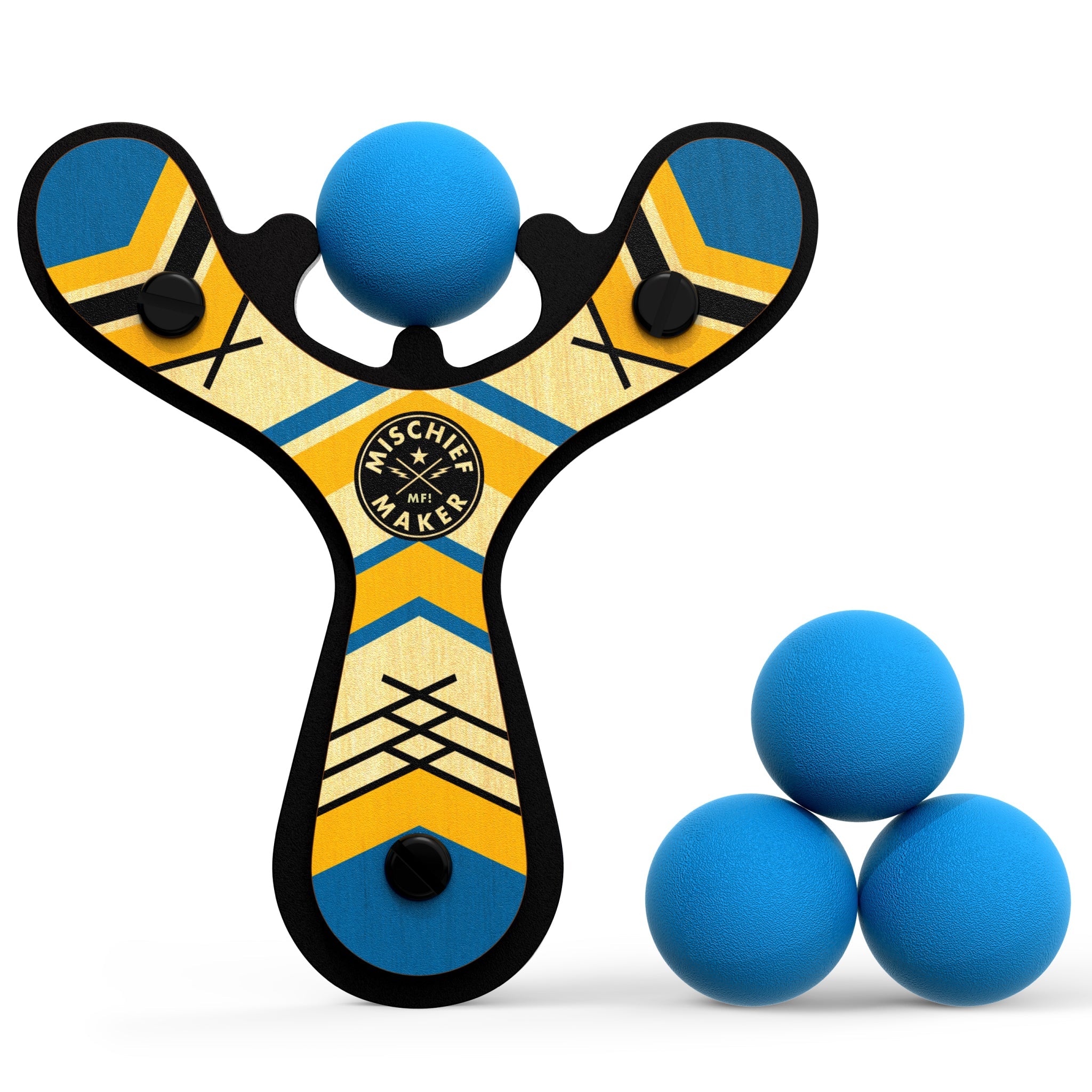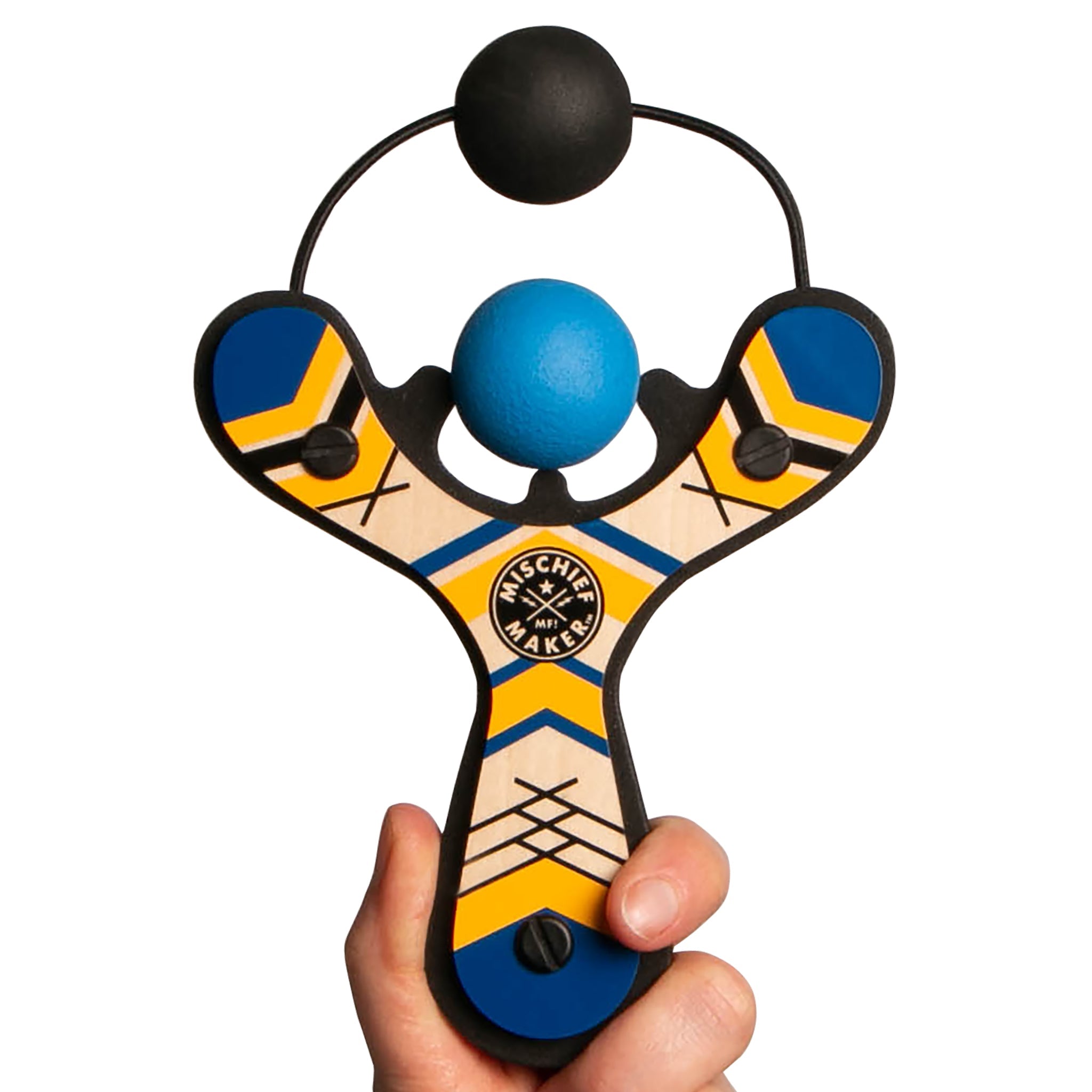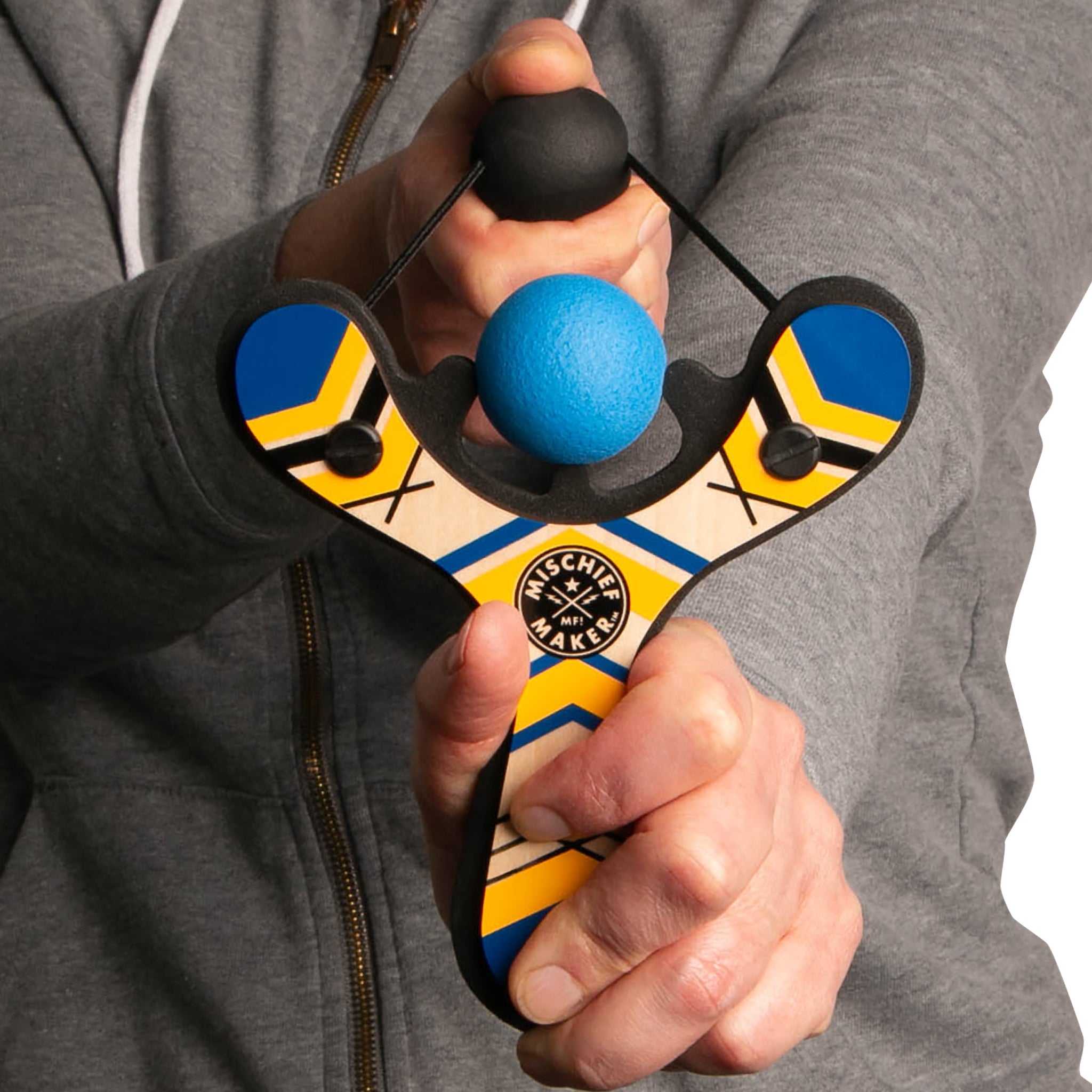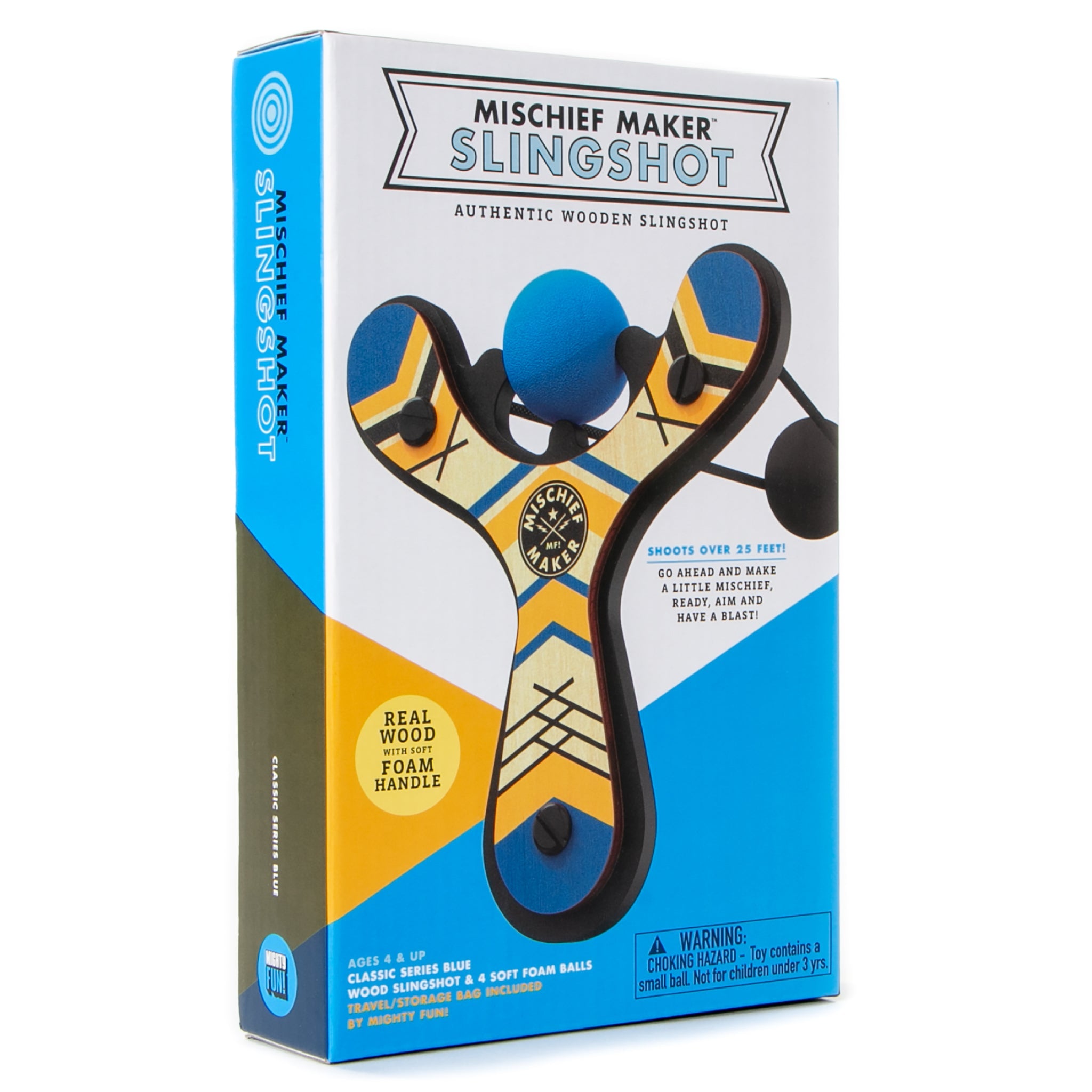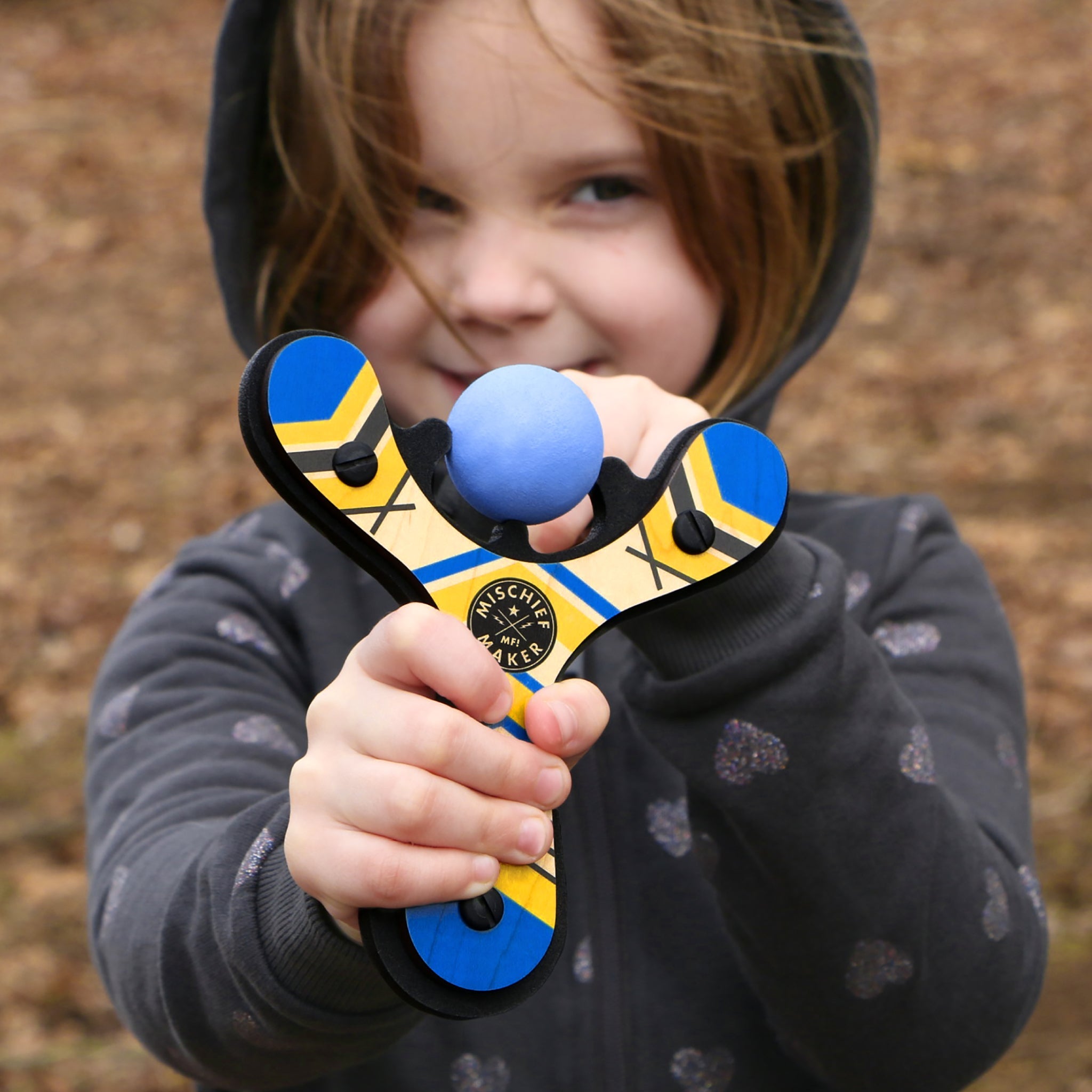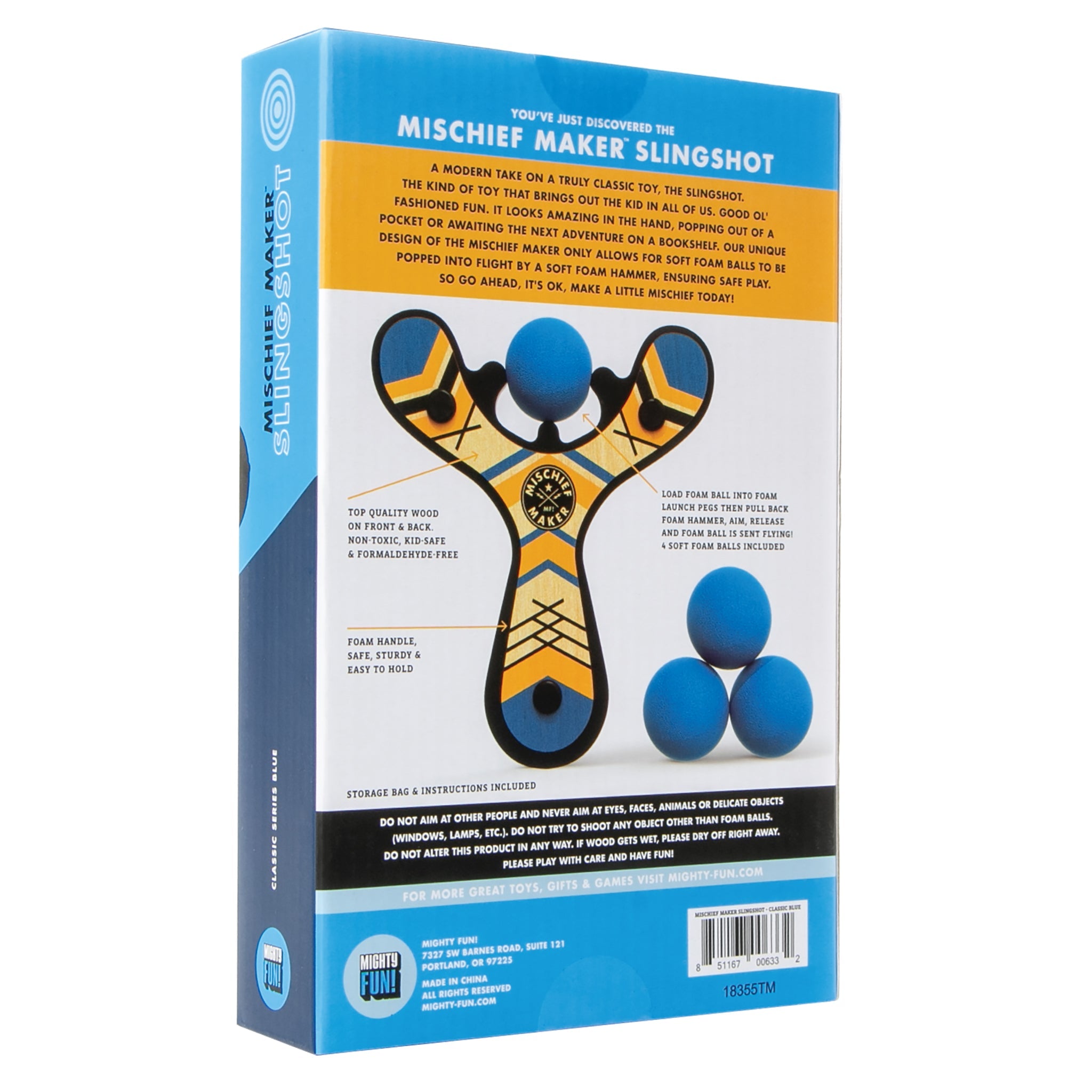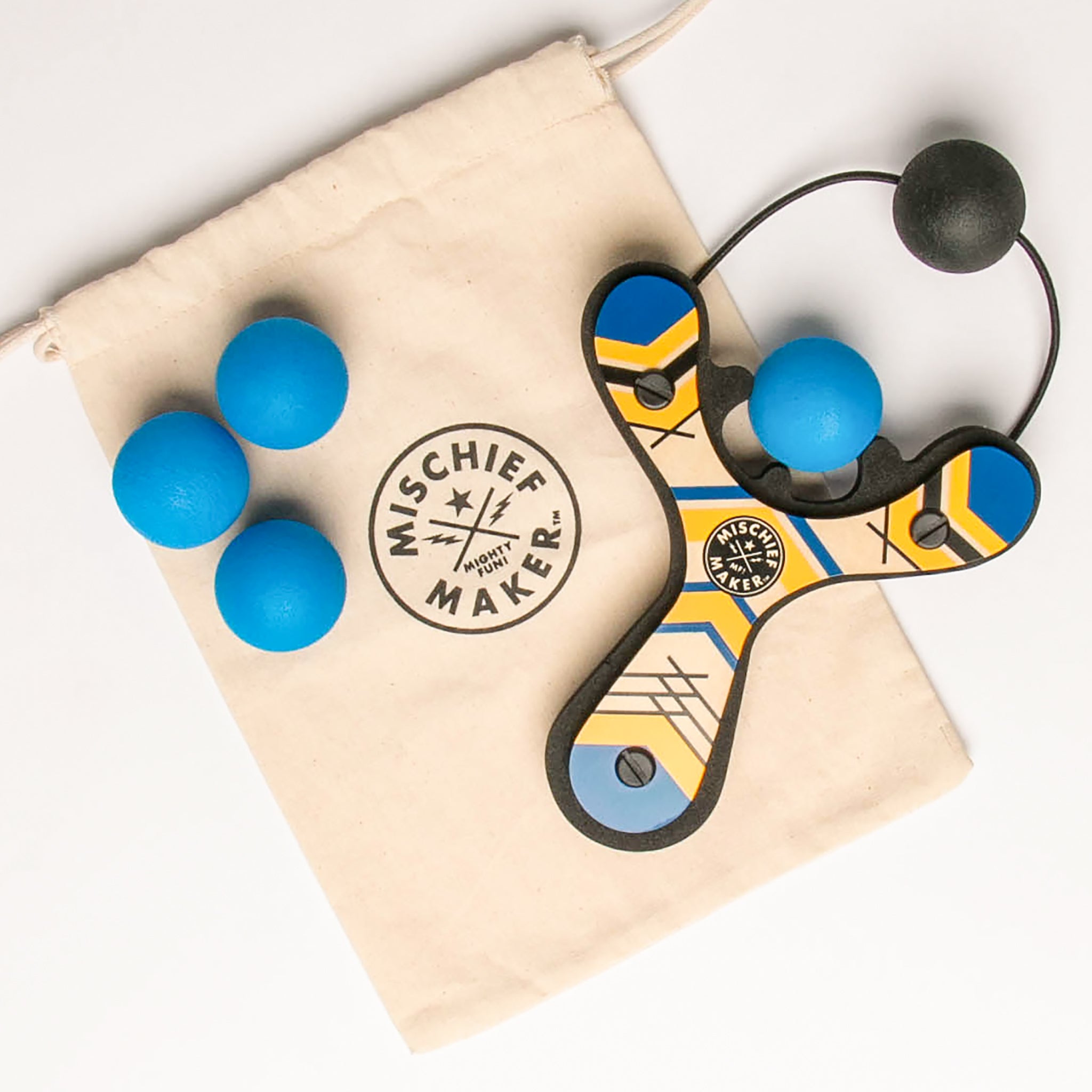 Mischief Maker® Slingshot
Classic Blue
The Slingshot: a truly classic toy. The kind of toy that brings out the kid in all of us. Good ol' fashioned fun. The Mischief Maker Slingshot is made from real wood for an authentic feel and is designed to only shoot soft foam balls. The soft foam ball is held in place until shot out of the slingshot. Super easy to use. The full-color design looks amazing in the hand, popping out of a pocket or awaiting the next adventure on the bookshelf. So go ahead, make a little mischief with your very own Mischief Maker!

Includes: Mischief Maker Slingshot with 4 soft foam balls and a handy storage bag in a beautiful color box. Makes a great gift.
Materials: Made with non toxic, formaldehyde-free wood, and soft EVA foam balls.
Ages: 4+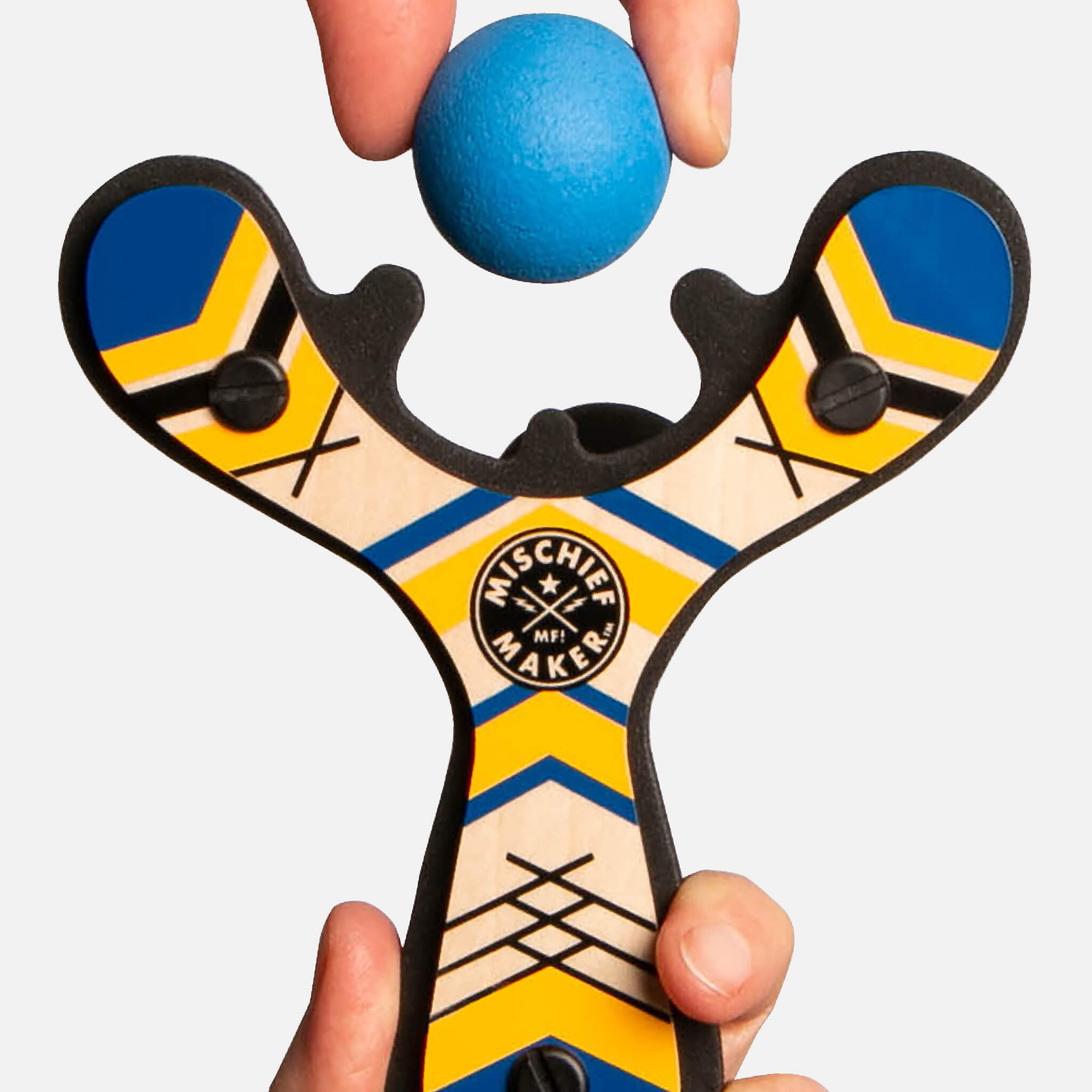 Made from
Non-Toxic Wood
Each slingshot is screen printed in beautiful colors on both the front and the back then finished with a water-based varnish.
Foam Launch Pegs
Holds a soft foam ball securely in place. Allowing you to run around and seek out an unsuspecting target.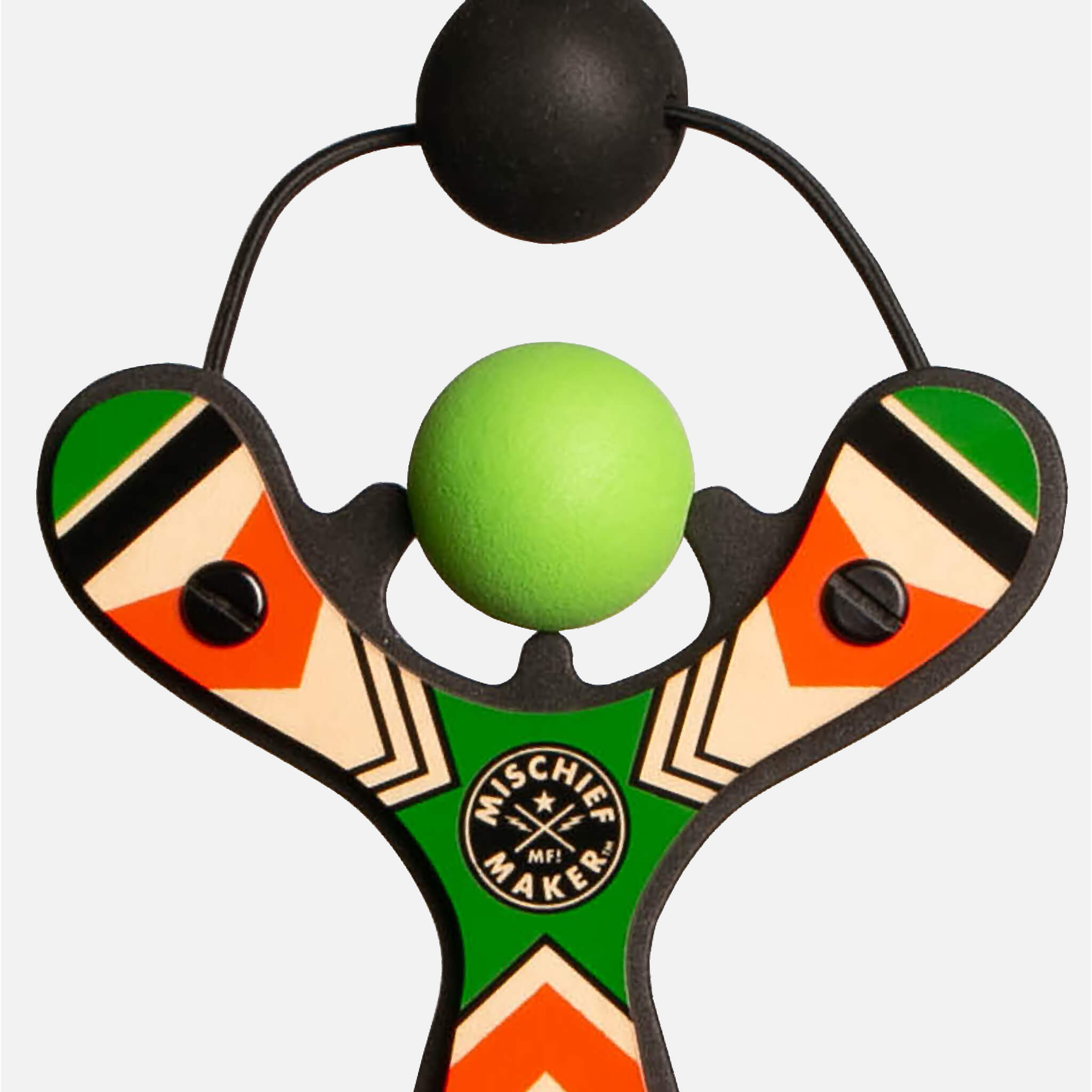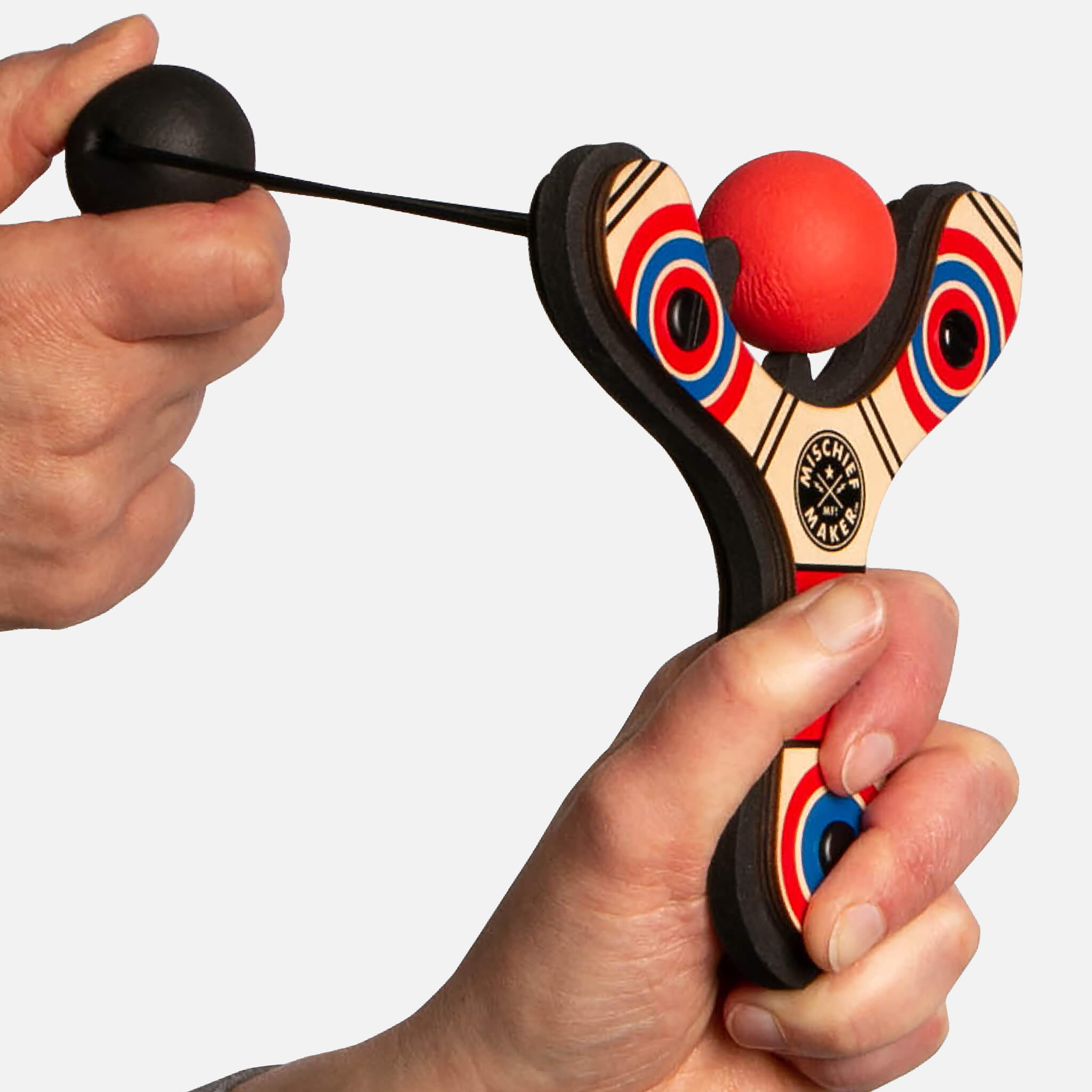 Choose Your Target
Hone in, take aim, pull back the foam hammer and let the ball fly! Reload and repeat for endless hours of fun!
A Drawstring Storage Bag
Comes with each slingshot. Makes cleaning up easy and your slingshot and balls are ready to take on the next adventure.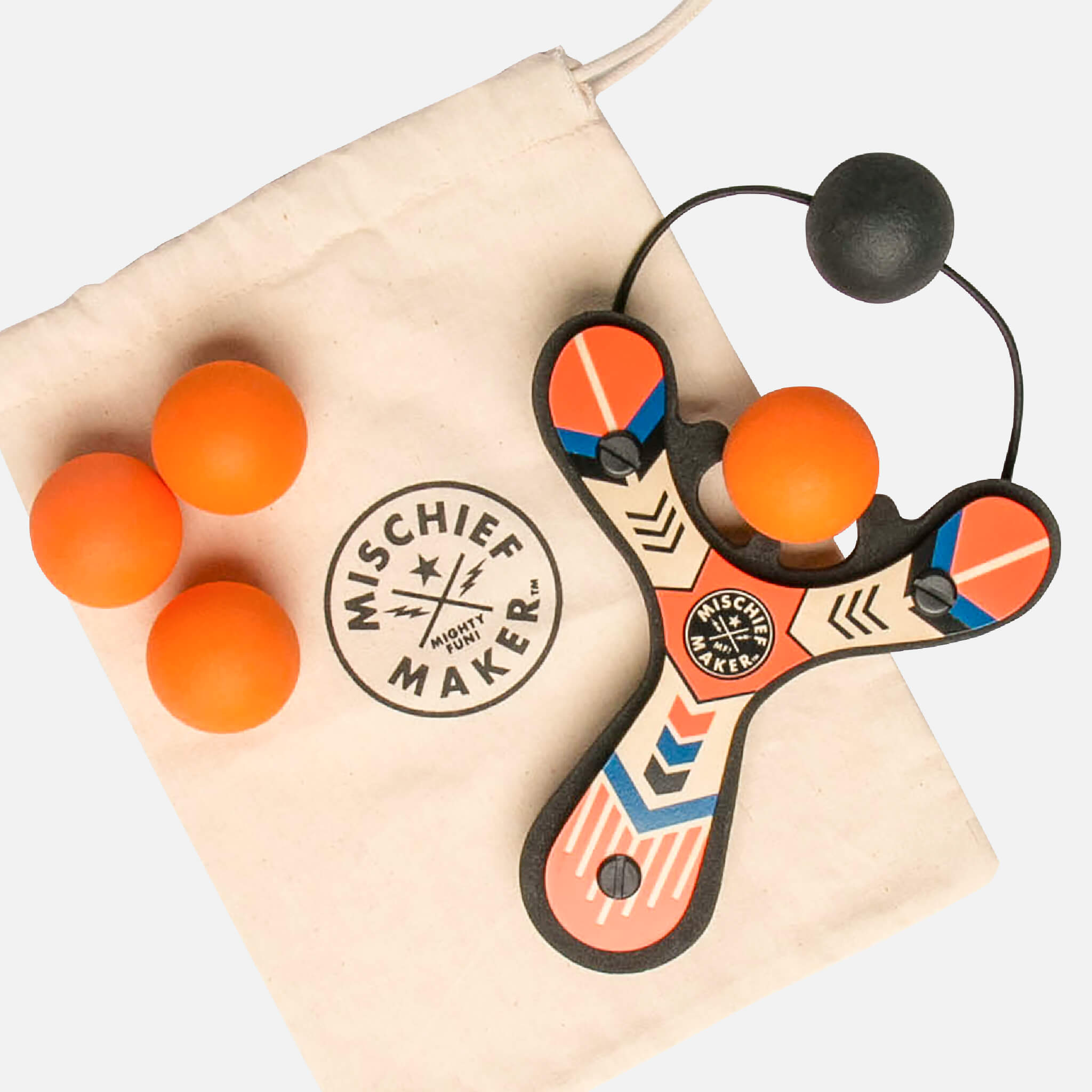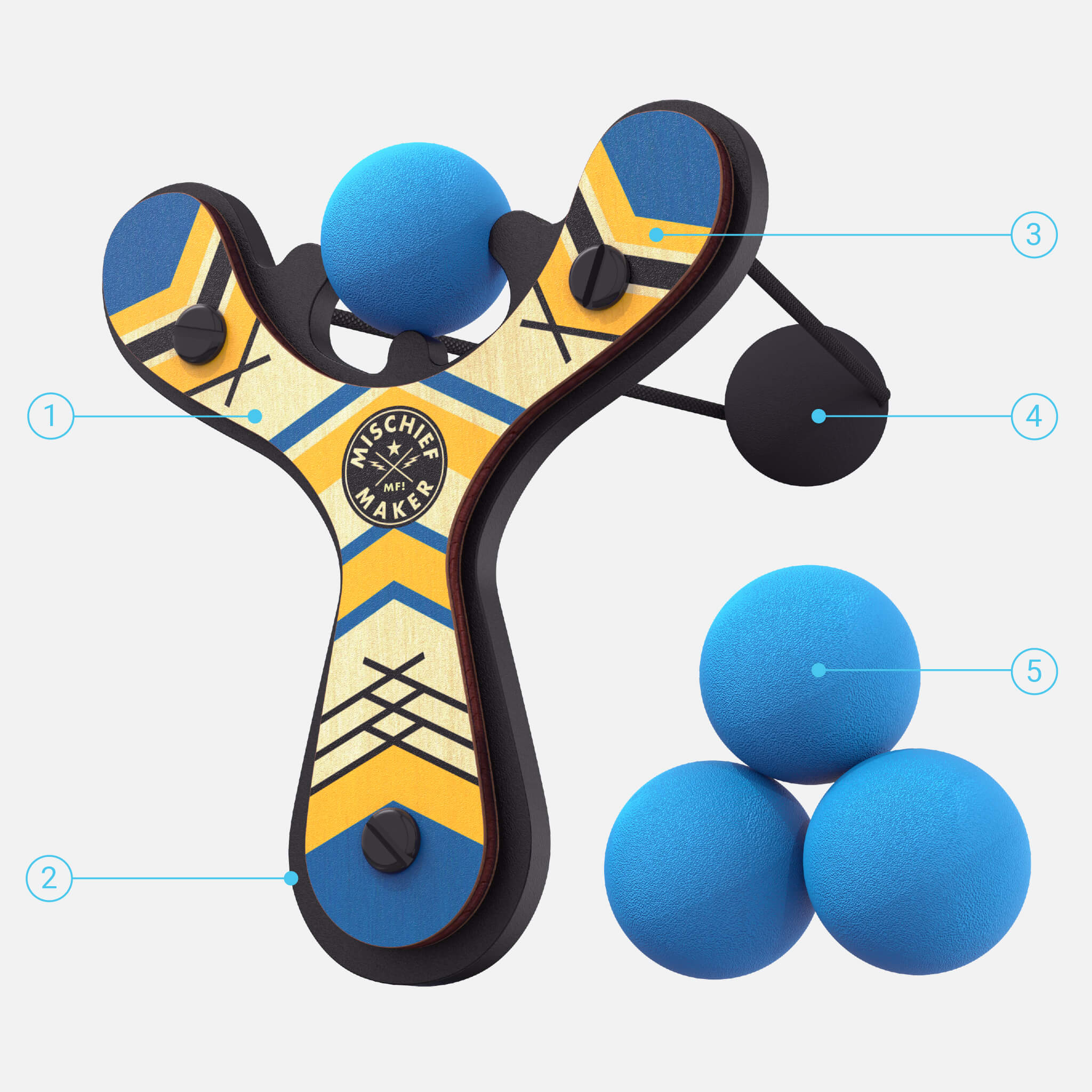 Made with Real Wood
1. Kid-safe, non toxic wood on front and back
2. Soft foam handle that's easy to hold
3. Load ball in the launch pegs
4. Soft foam hammer
5. Four soft foam balls included
Makes a Great Gift
Beautifully packaged in a gift-worthy box. Each slingshot is made from real wood with a unique design that only shoots soft foam balls. Safe to use both indoors and out, parents love Mischief Makers, too.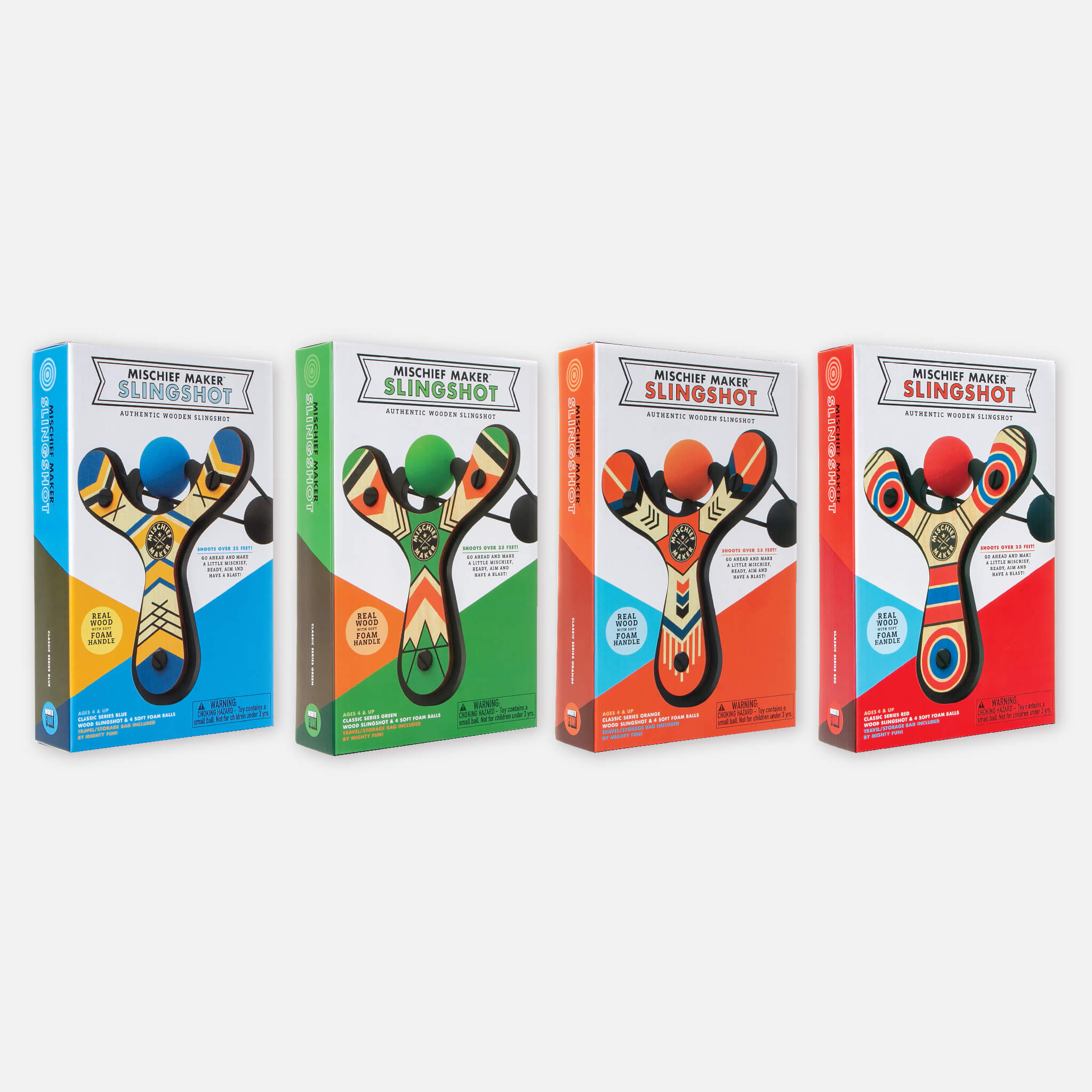 Kid safe
Fun for my granddaughter and me.
Great for kids
My 6 year old loves it! It's relatively safe and easy to use for small hands. It was her favorite Christmas present!
This thing is awesome.
Got it for my nephew and ended up playing with it more myself haha. Hits as hard as you can pull it back i guess. Great for kids and the balls are soft and unlikely to break windows.
Lots of fun. Won't damage vision
Got these for the nieces for Christmas. I'm the best uncle ever.