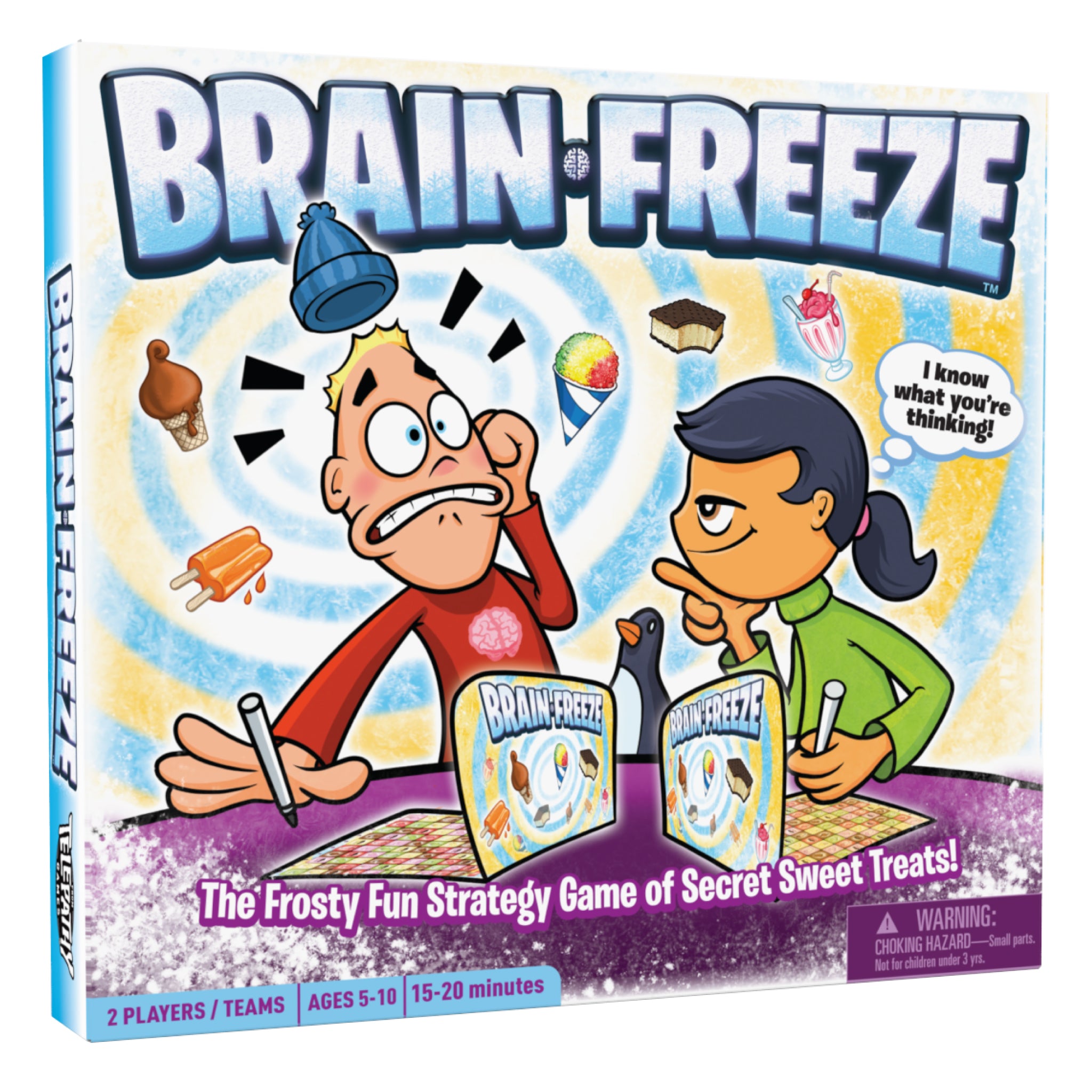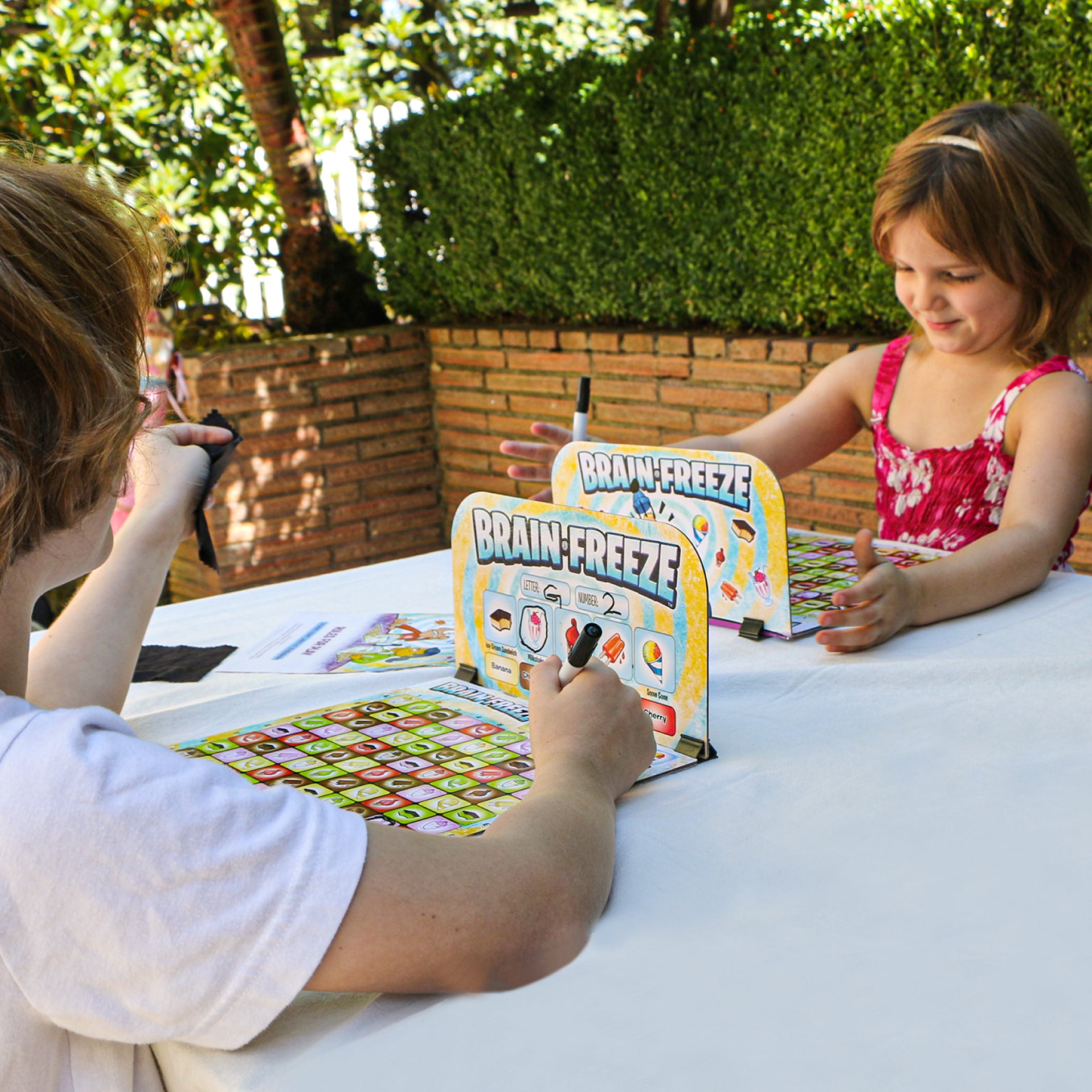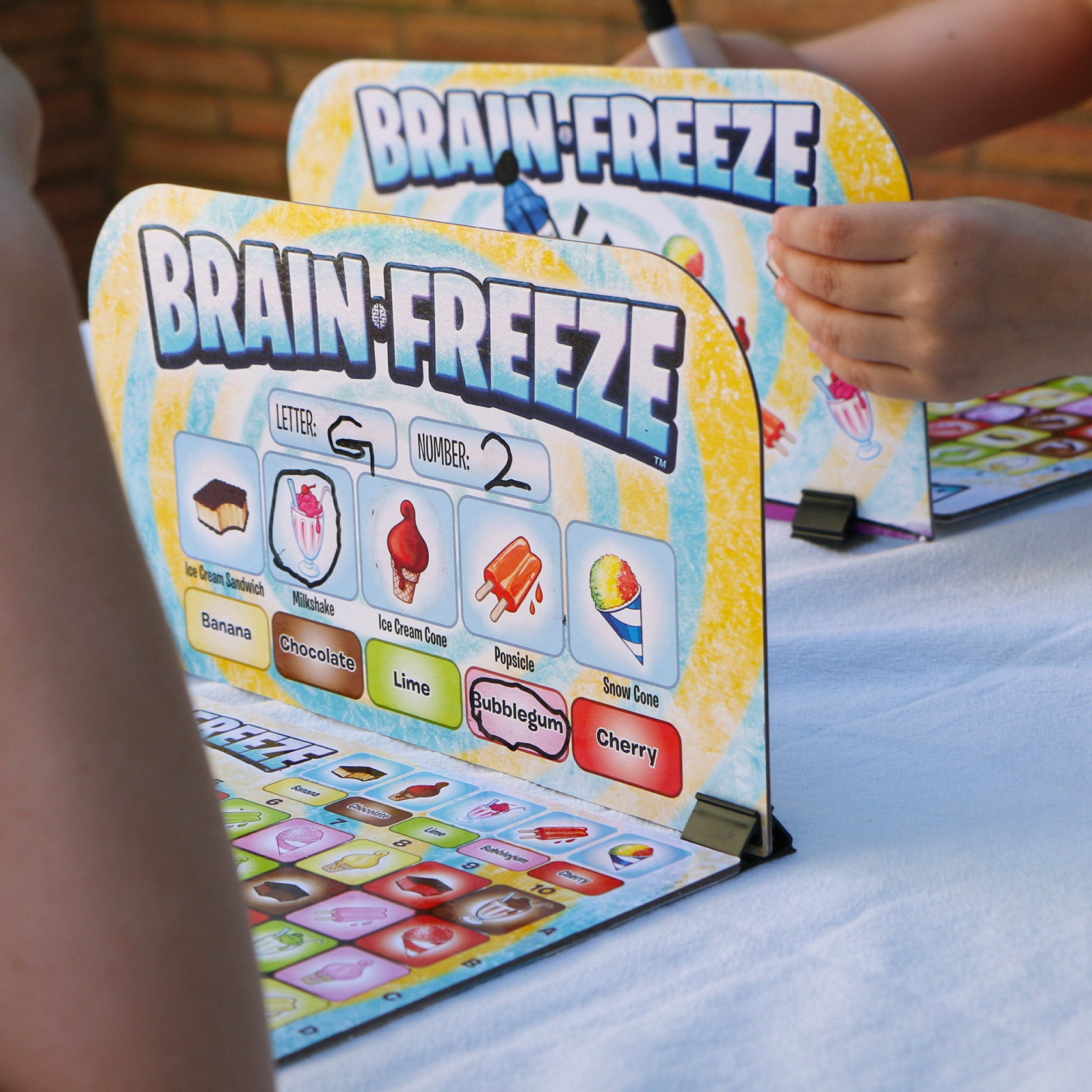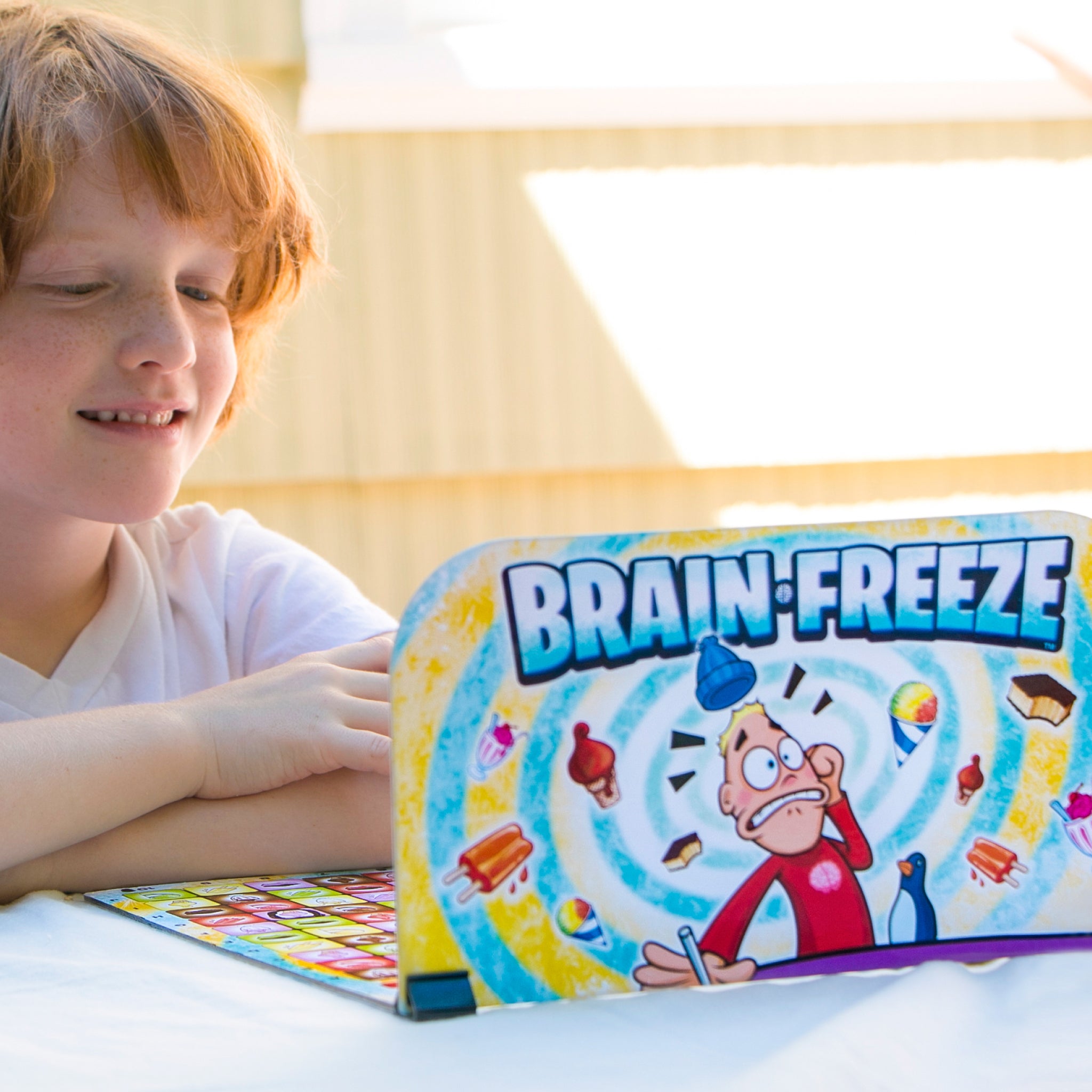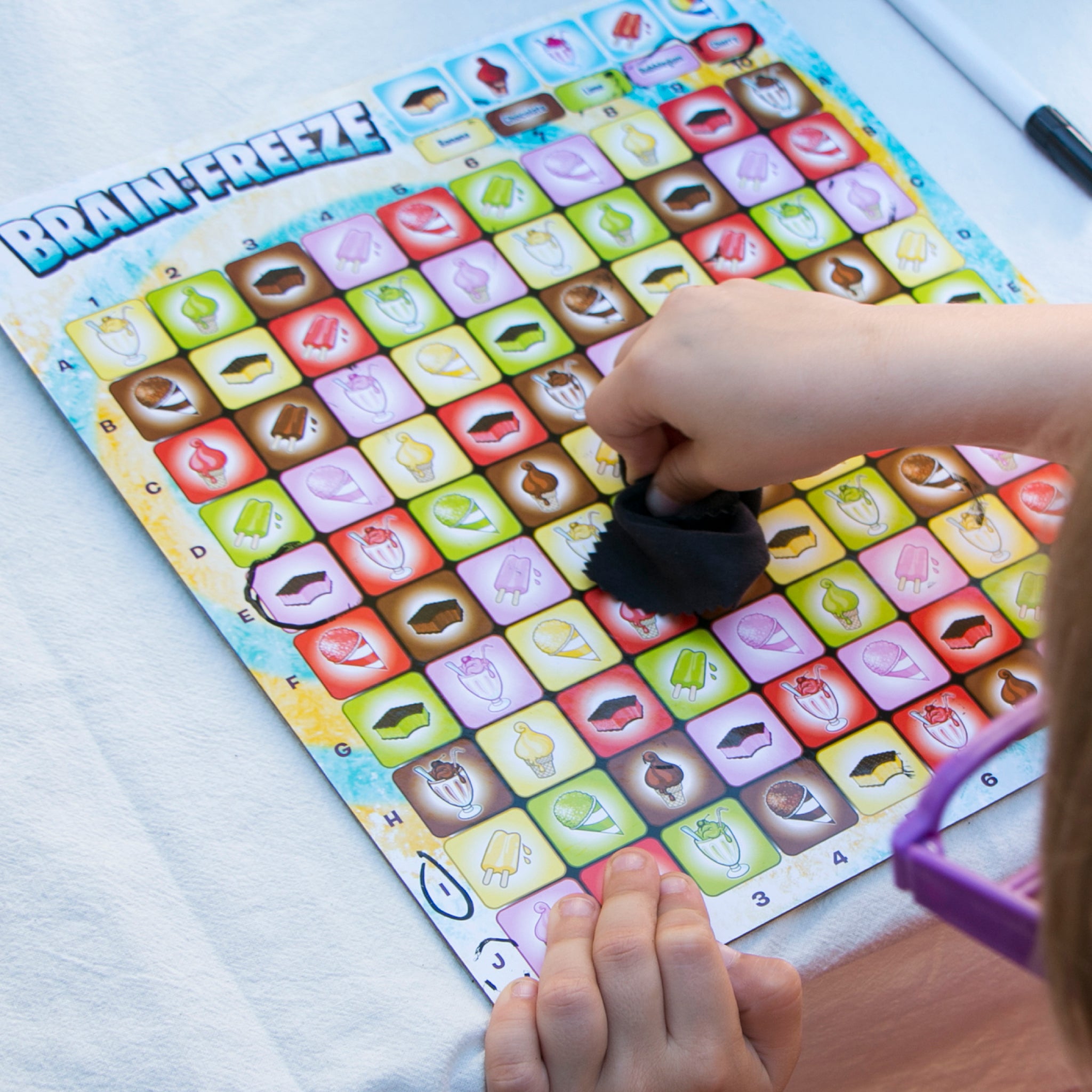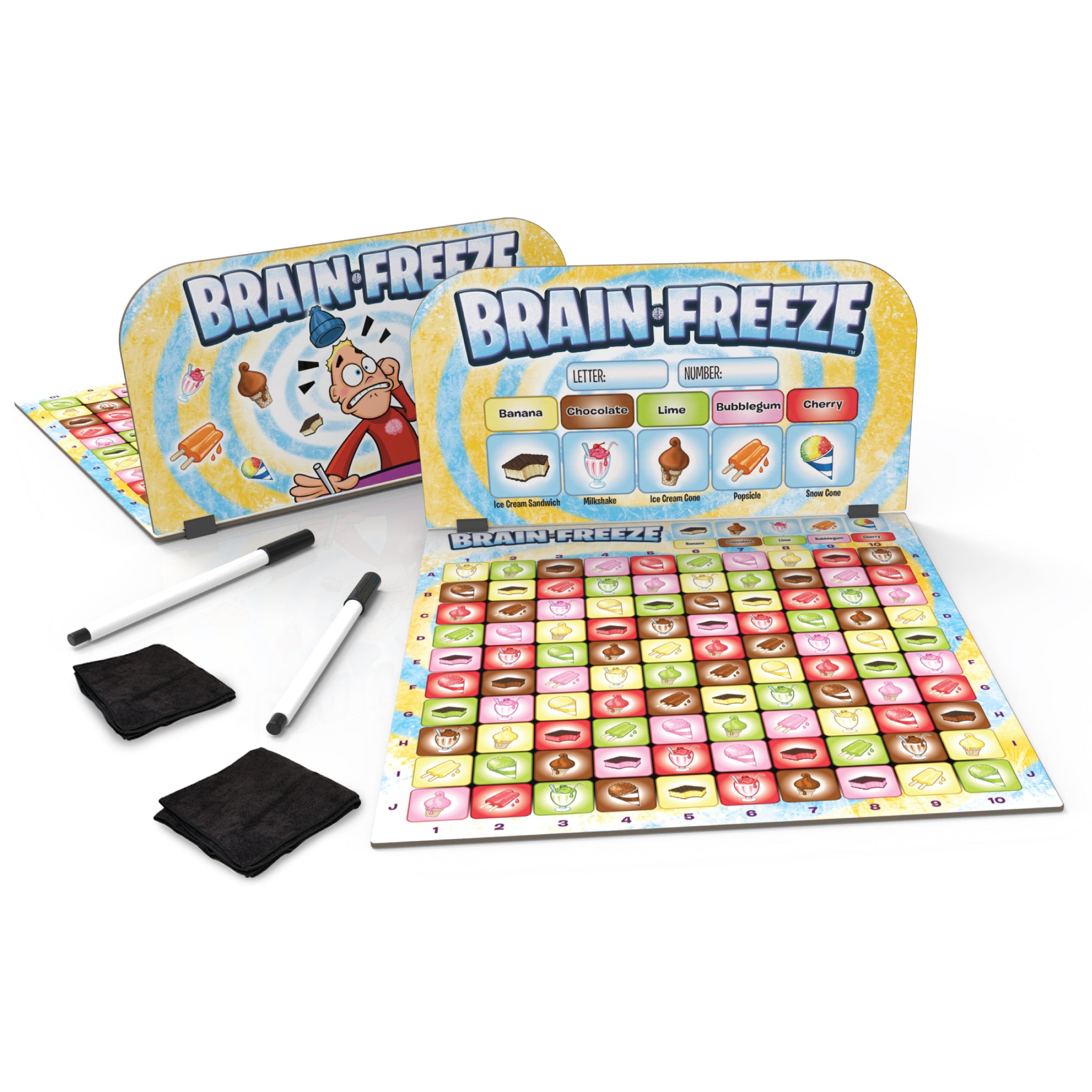 A Super Fun Kids Strategy Game that Benefits the Brain!
 With exciting back-and-forth action, your kids will love playing this super fun strategy game of secret sweet treats! Using strategic thinking, memory, deduction and logic, kids race to correctly guess the secret sweet treat that the other player or team has chosen before their square is guessed. When players feel they can correctly guess the opponent's secret sweet treat, they can attempt to solve the secret square. Guess right and win, but guess wrong and...you've got a Brain Freeze!
Includes: 2 Brain Freeze™ grid boards, 2 secrecy shields with stands, 2 dry erase pens, 2 dry erase wipe cloths, rulebook
# of Players: 2 Players of 2 Teams
Game Time: 10-20 Minutes
Ages: 5+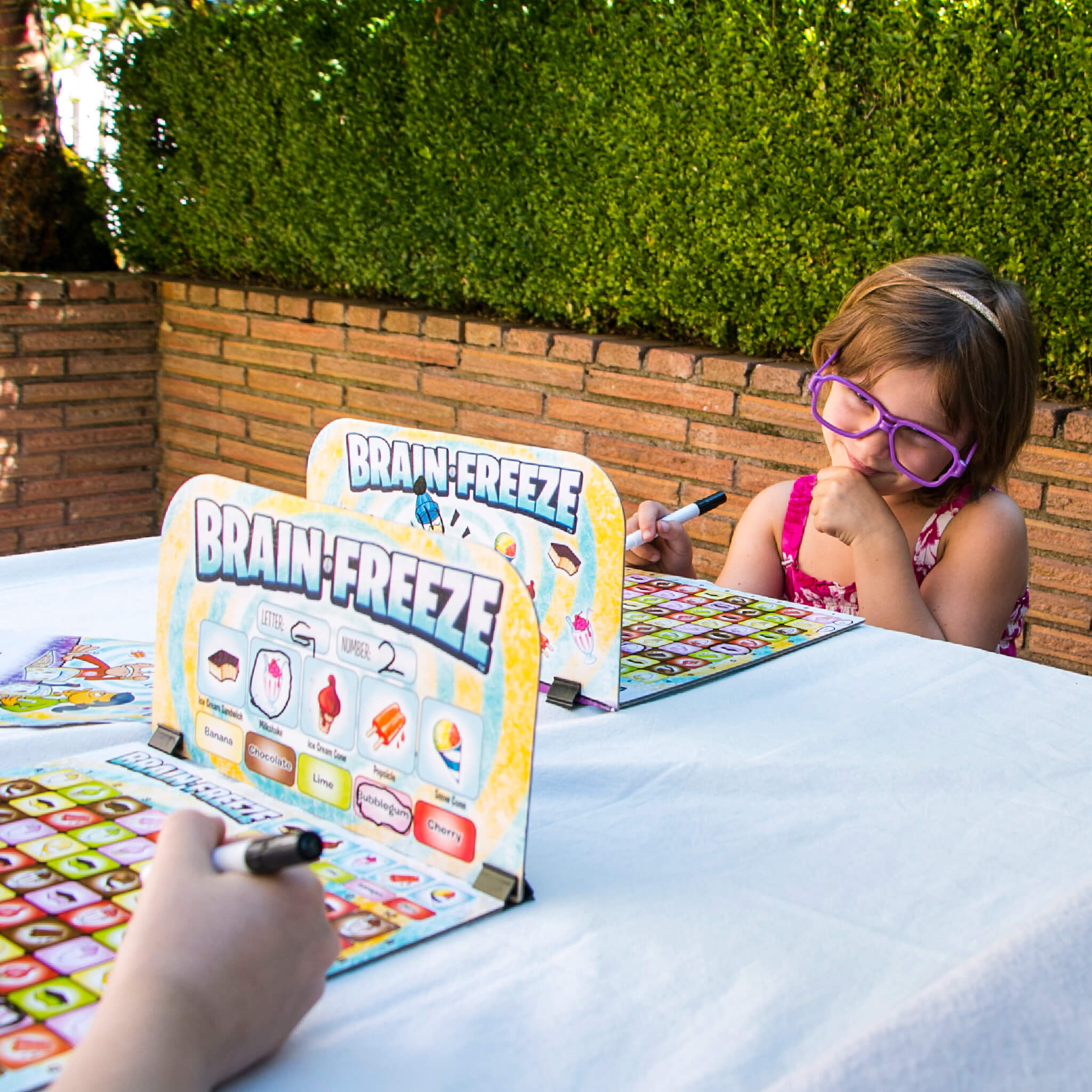 "I Know What You're Thinking"
Players go head-to-head working through a process of elimination to guess their opponent's sweet treat secret square.
Brain Boosting
Energizes minds while combining fun and learning. Guess the right secret square and win, but choose wrong... and you'll get a Brain Freeze™!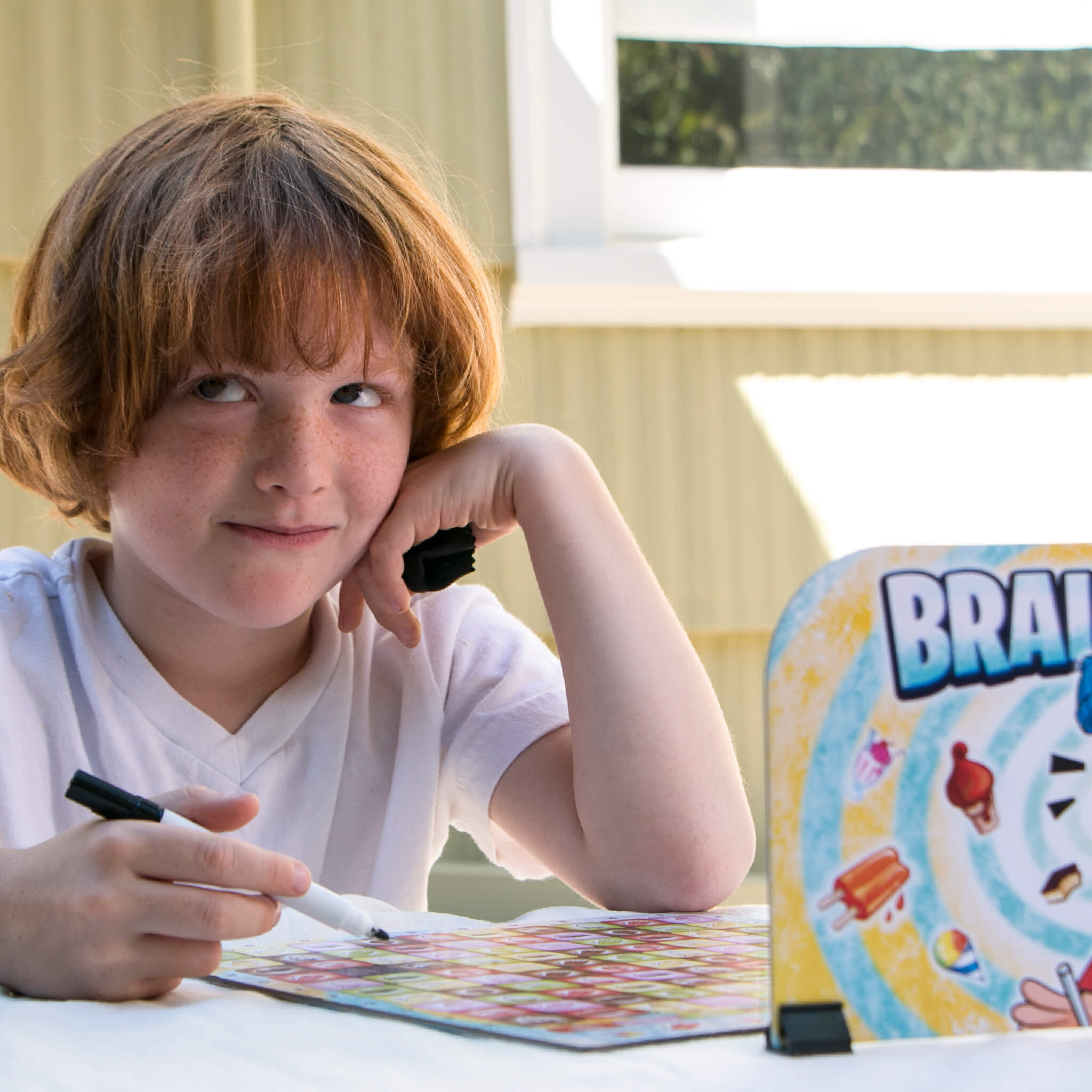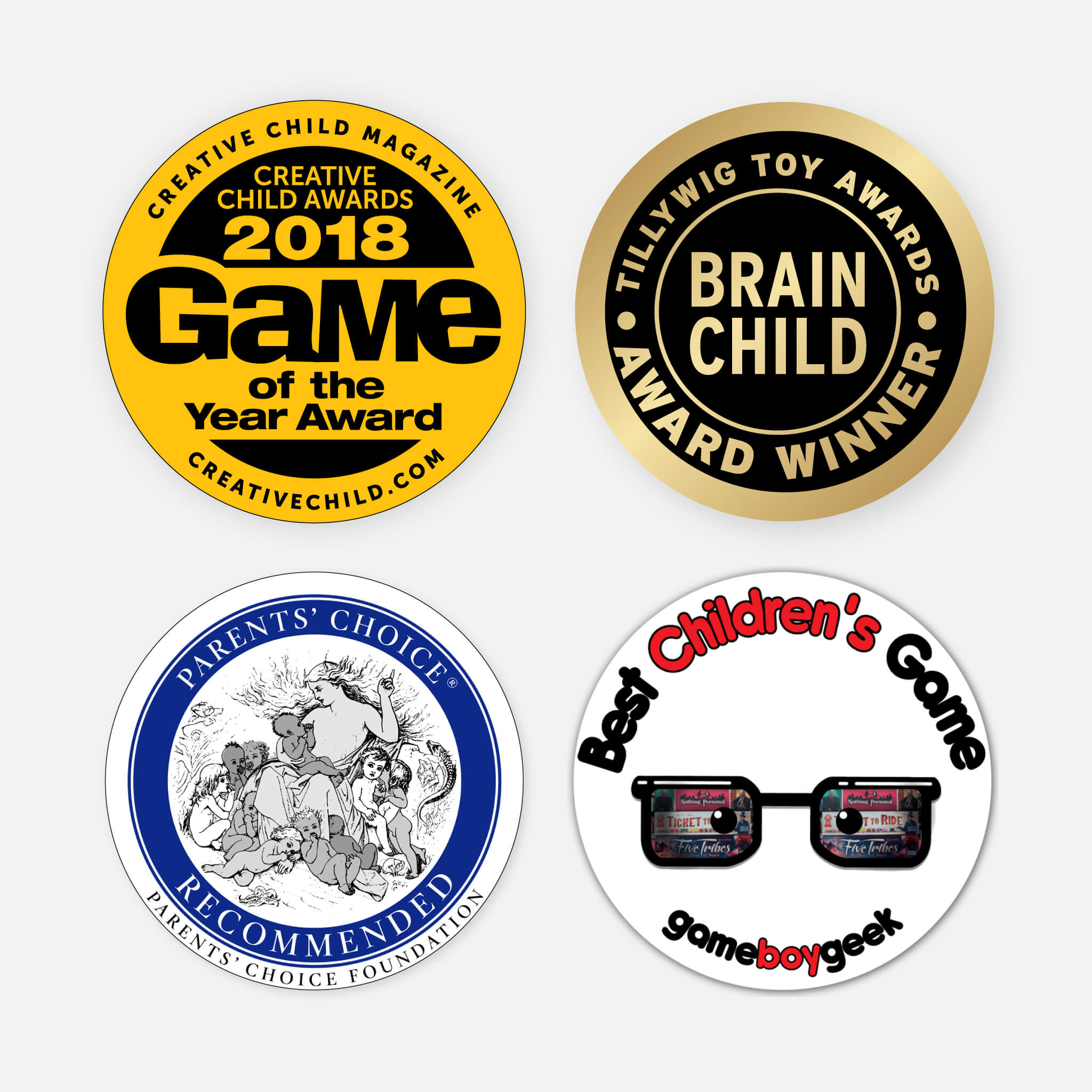 Award-winning
Approved by parents & educators, Brain Freeze™ helps kids developmentally by reinforcing important mental skills like strategic thinking, deduction, logic and memory, STEM education and creative problem solving.
Takes 2 Players or a Team
Set up the dry erase game board and secrecy shield then use the dry erase marker to select your secret square without your opponent seeing.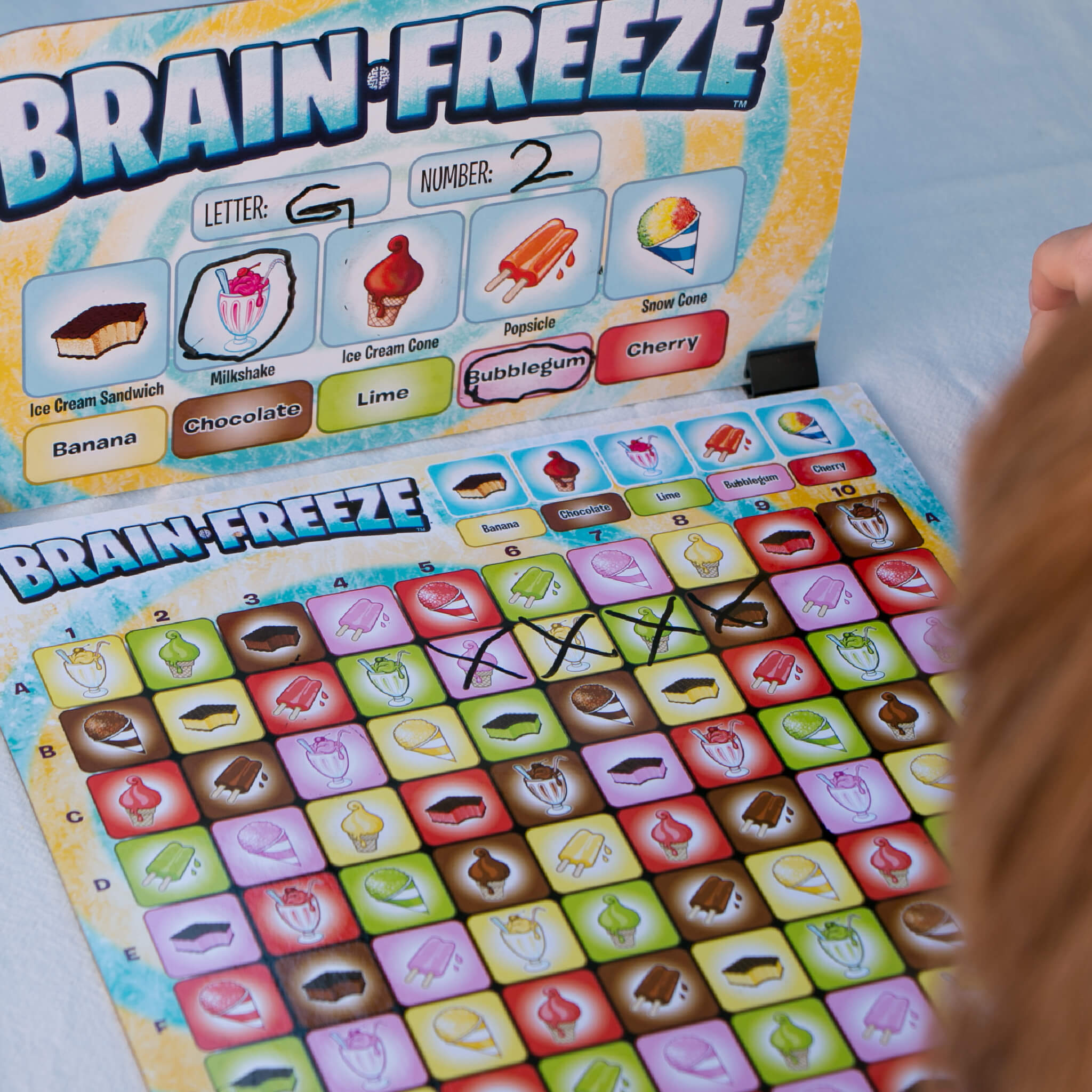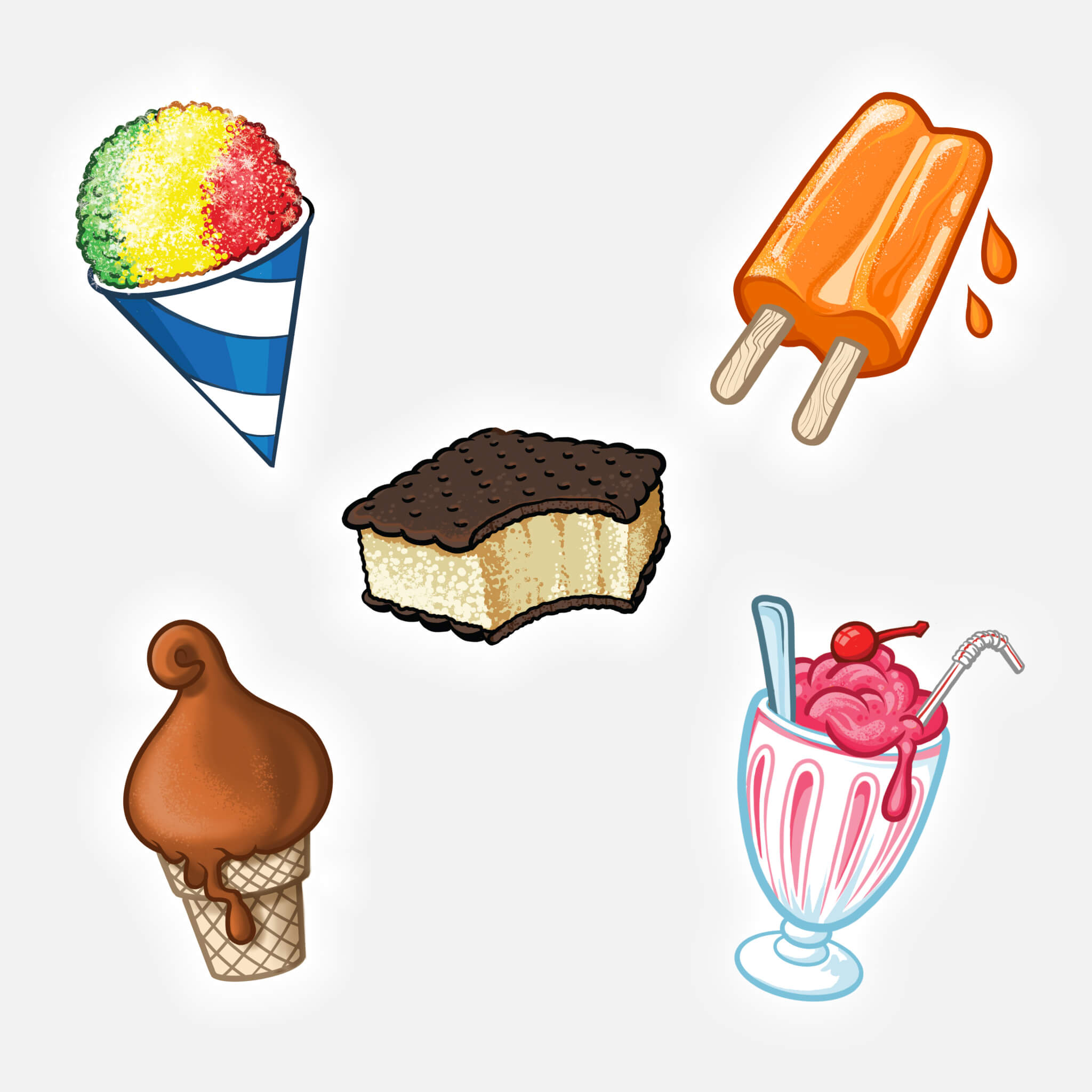 Choose Your Secret Treat
By asking your opponent questions, your objective is to find out information about their secret square then record their answers on your game board.
What is a Brain Freeze?
It's a short-term headache linked to the rapid consumption of very cold food or drink, like ice cream, popsicles, milkshakes and frozen treats. It's also used to describe a temporary lapse in memory or sudden mental block.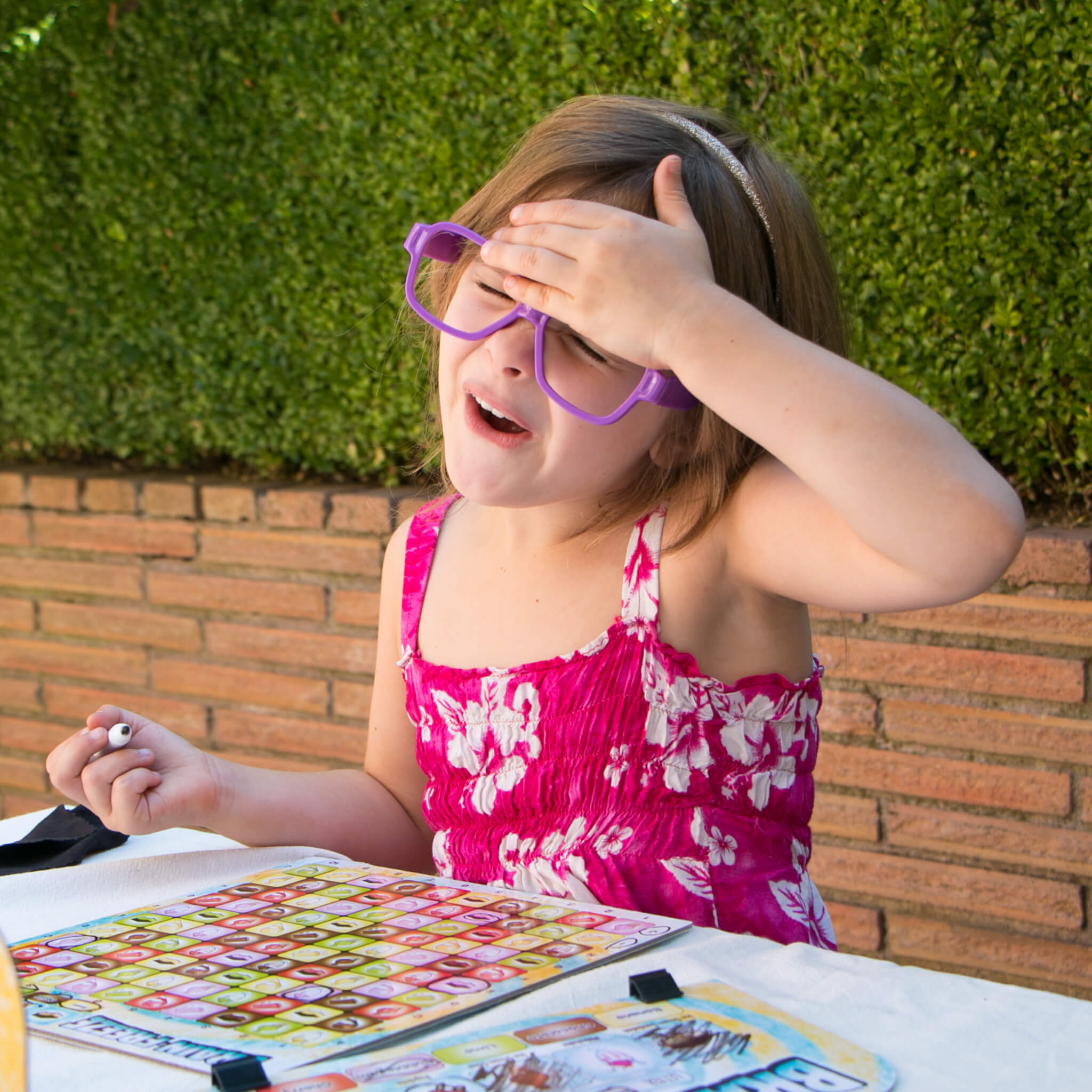 Great 2 player game
So happy I stumbled across this 2 person game. With only two people in the house, finding fun board games can be challenging. It is definitely suitable for pre-teens/teens, but my husband and I love it too!
Awesome Gift!!
An awesome gift for almost any age! We love playing this game!!
Thought provoking and fun!
This game is a cross between Battleship and Clue. It plays in about 10 minutes and my daughter (12) loves it! It's a little challenging for my 8 year old, but he's very interested and plays with a little help. The pieces are well made, great quality, and vibrant colors that look good.
Great game - easy to learn
This is an excellent 2 player game. I gave it 4 stars instead of 5 simply because there is a bit of unintended difficulty in the flavor/item combos that make it difficult for the smaller kids to master. The ice cream sandwich's brown coloring makes it easy to confuse with the chocolate choice & it trips the kids up a lot. Other than that, this is a great game and I would recommend it.
Great, fun game!!!
Great game and great fun for kids!!!