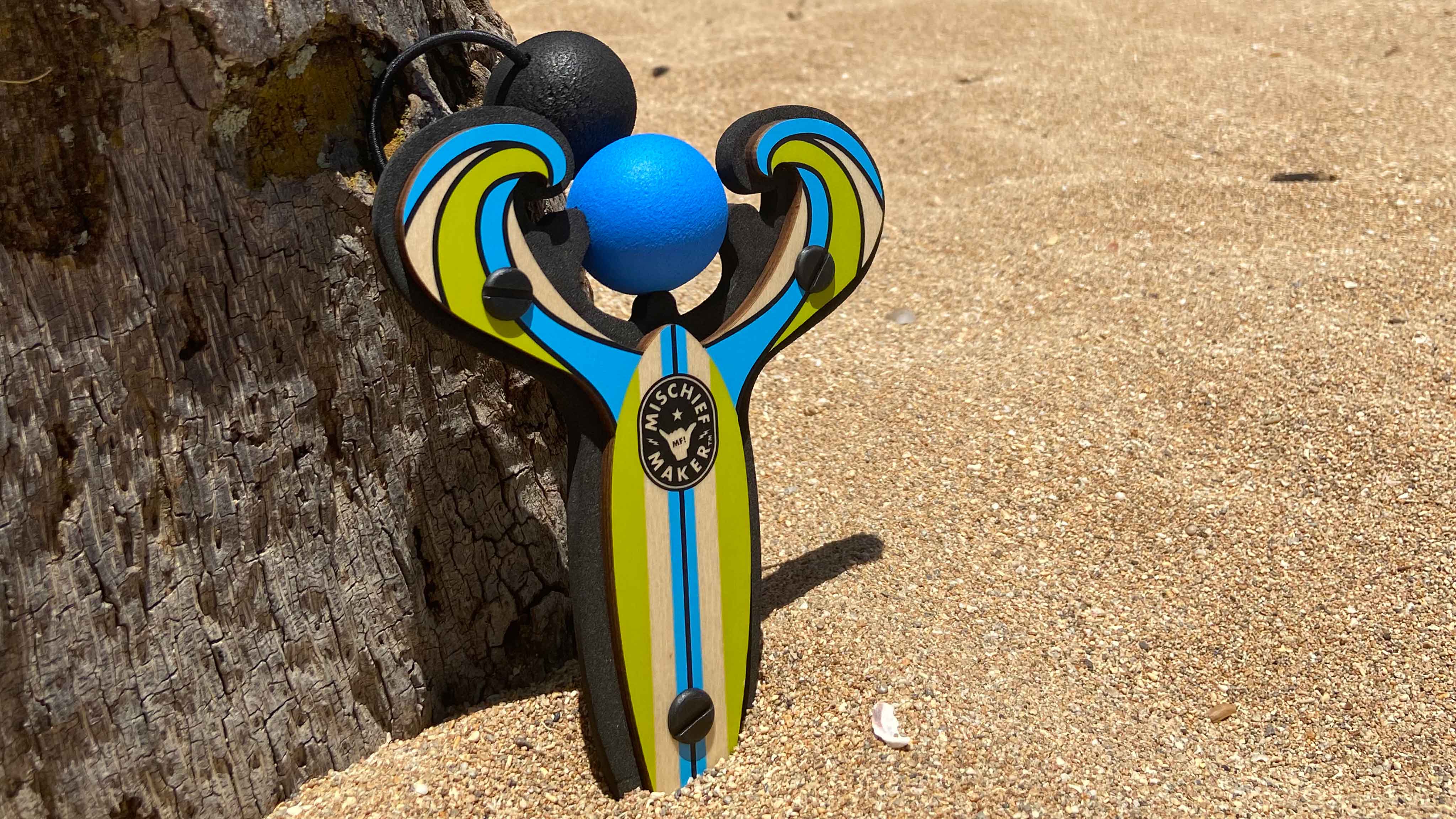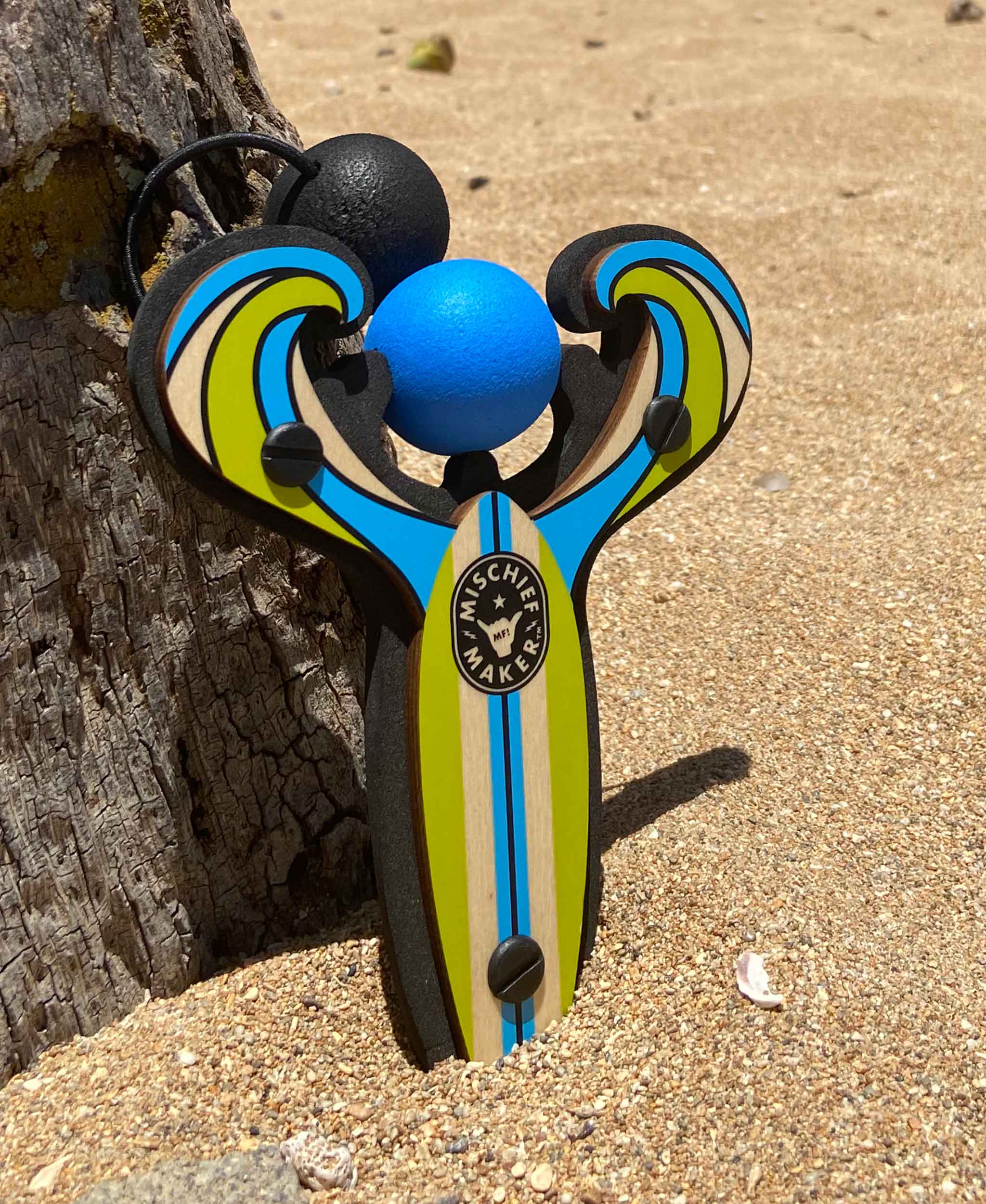 LET THE MISCHIEF BEGIN WITH
The Ultimate Kids' First Slingshot
Feel the stoke with the Mischief Maker® Surf's Up Series Wooden Slingshots. Featuring surfboard shaped handles and rip curl arms, they're super safe and easy to use. Load the ball, pull back the hammer & let 'er rip! The ball goes flying!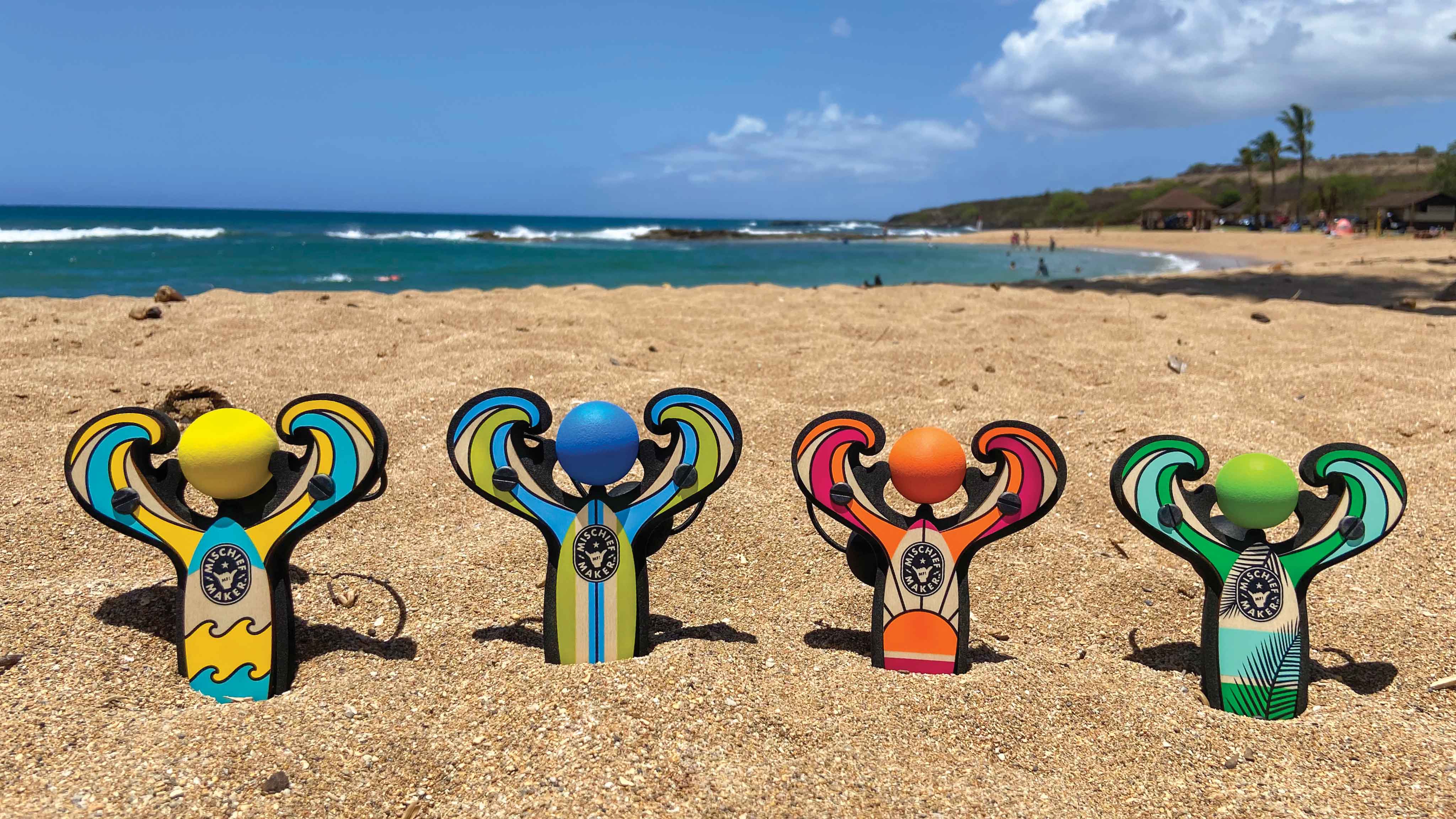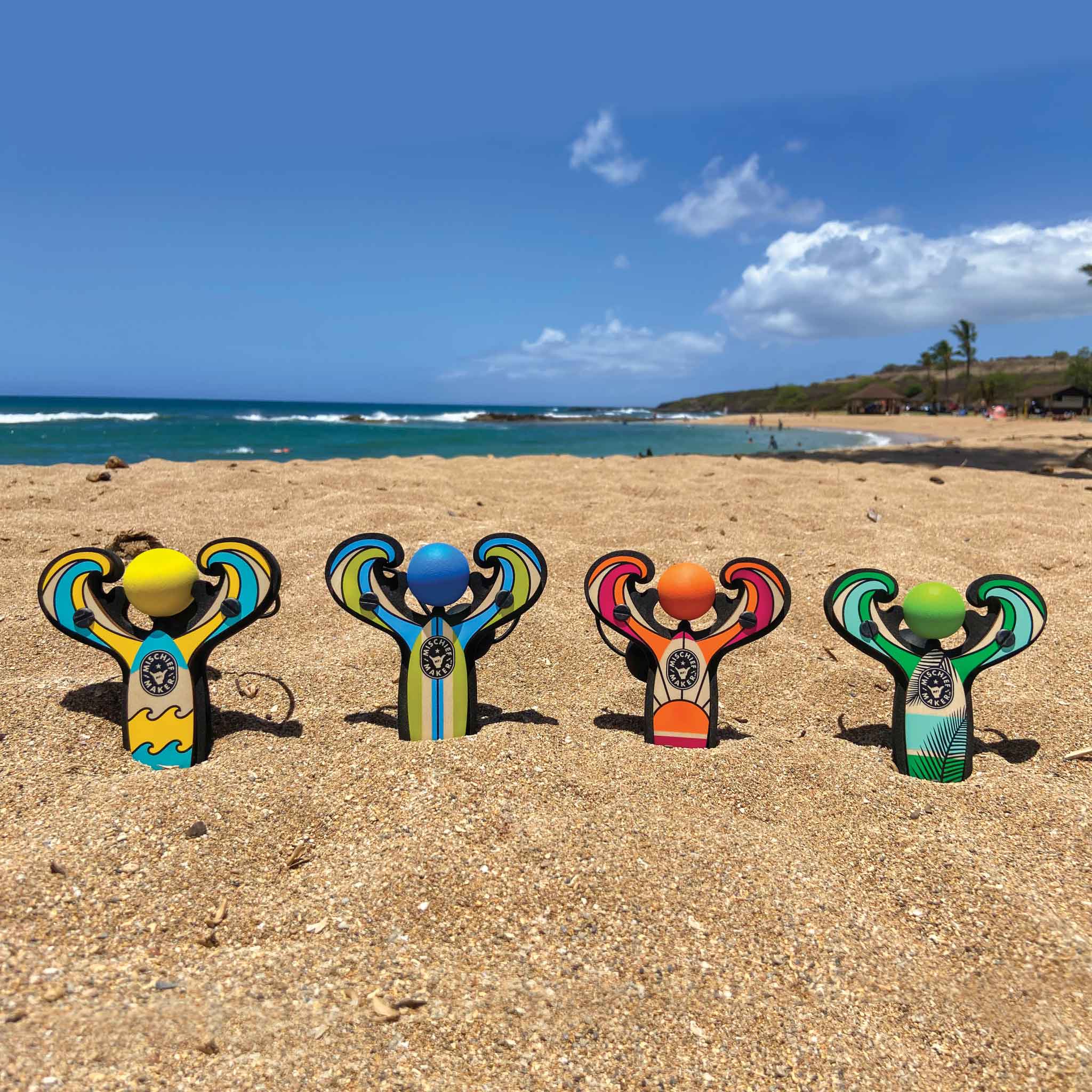 Best Slingshot Ever!
"So much fun! Super easy to use. I bought this for my son's 5th birthday and he loved it! I love it too! I showed him how to line up the shot and it only took one demonstration for him to understand."
SHOP NOW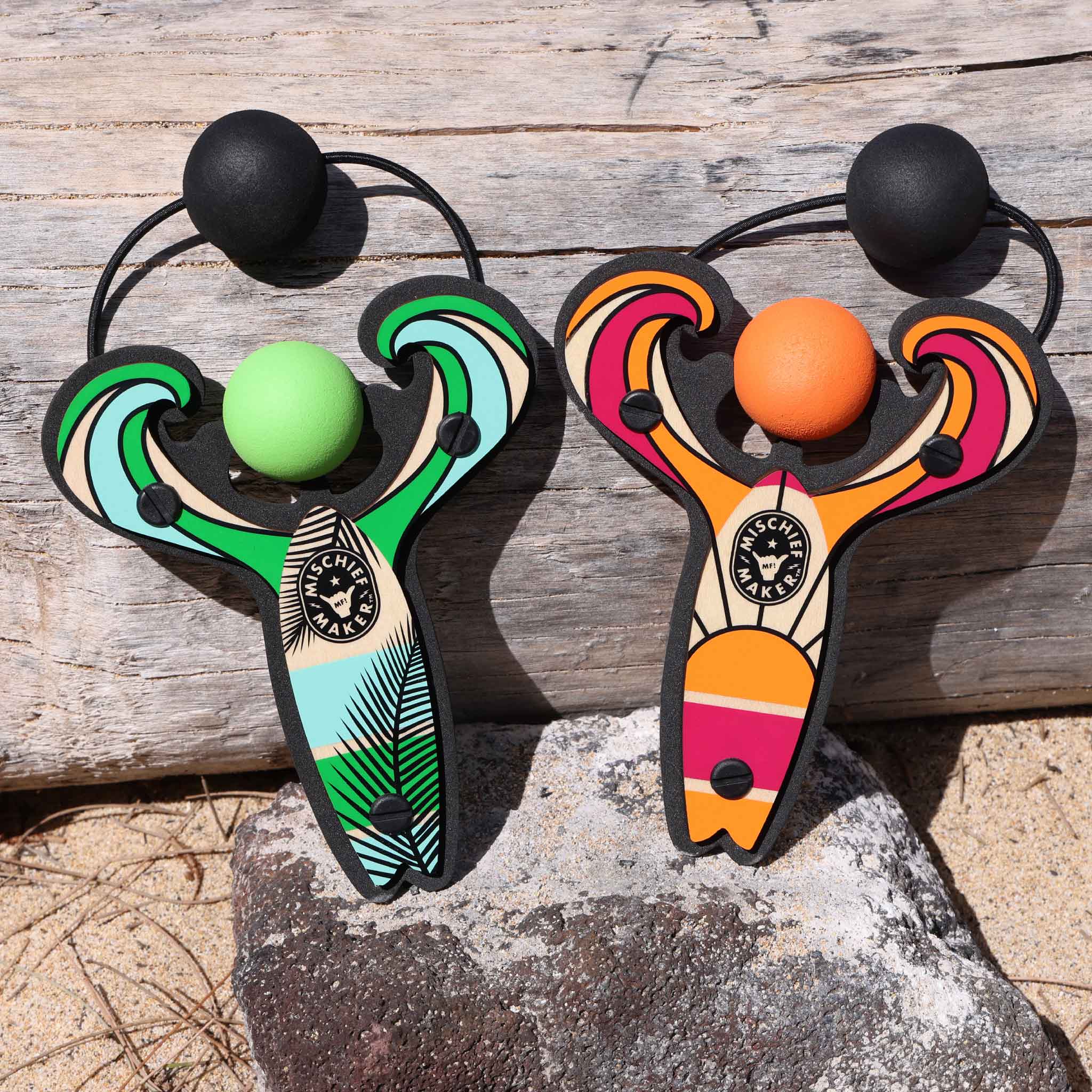 Built to Last
Our Mischief Maker® Slingshot is made with real, non-toxic wood for an authentic feel and screen printed with beautiful graphics.
Take it to Go!
Every Mischief Maker® Slingshot includes a handy travel/storage bag ready to take on your next adventure.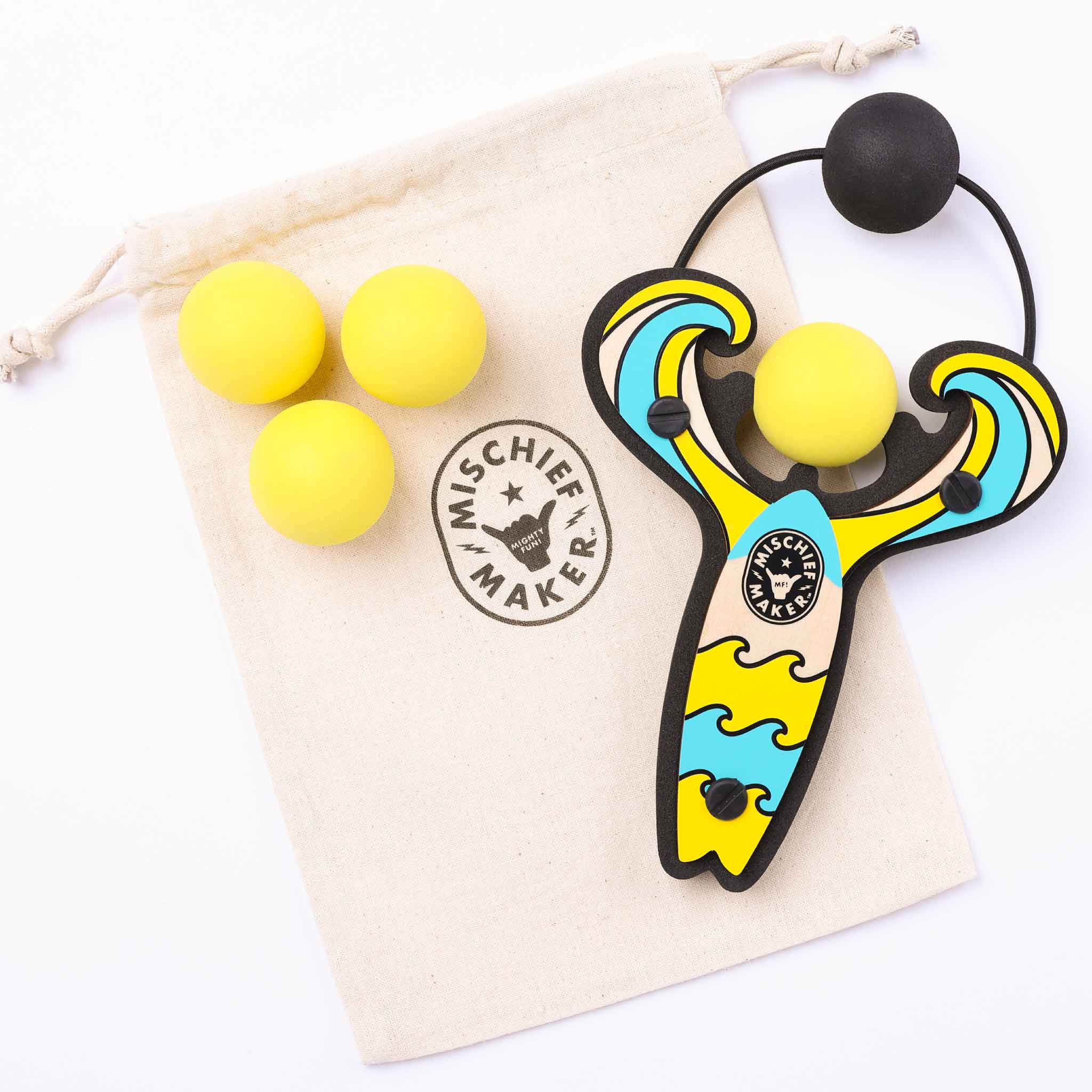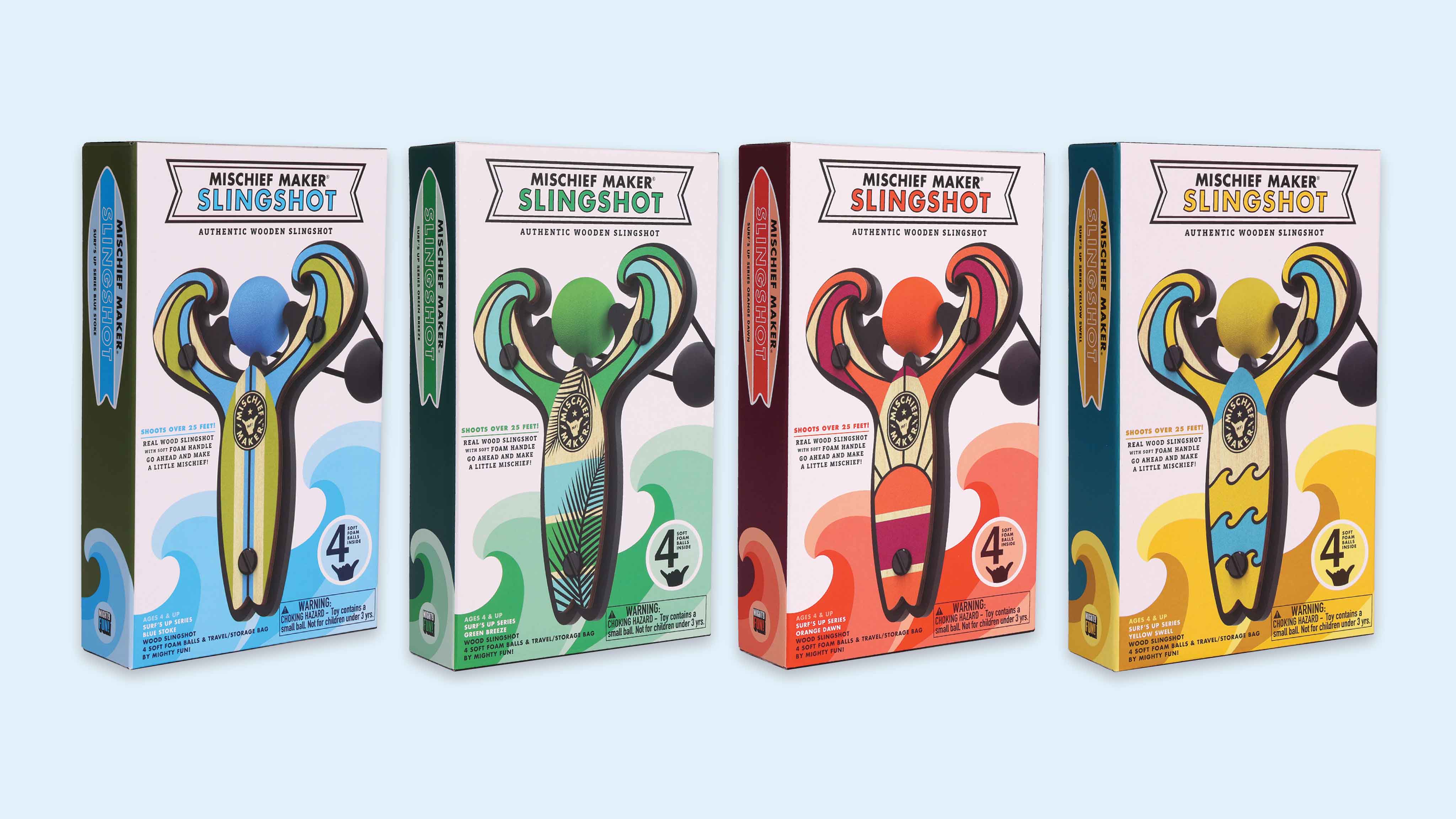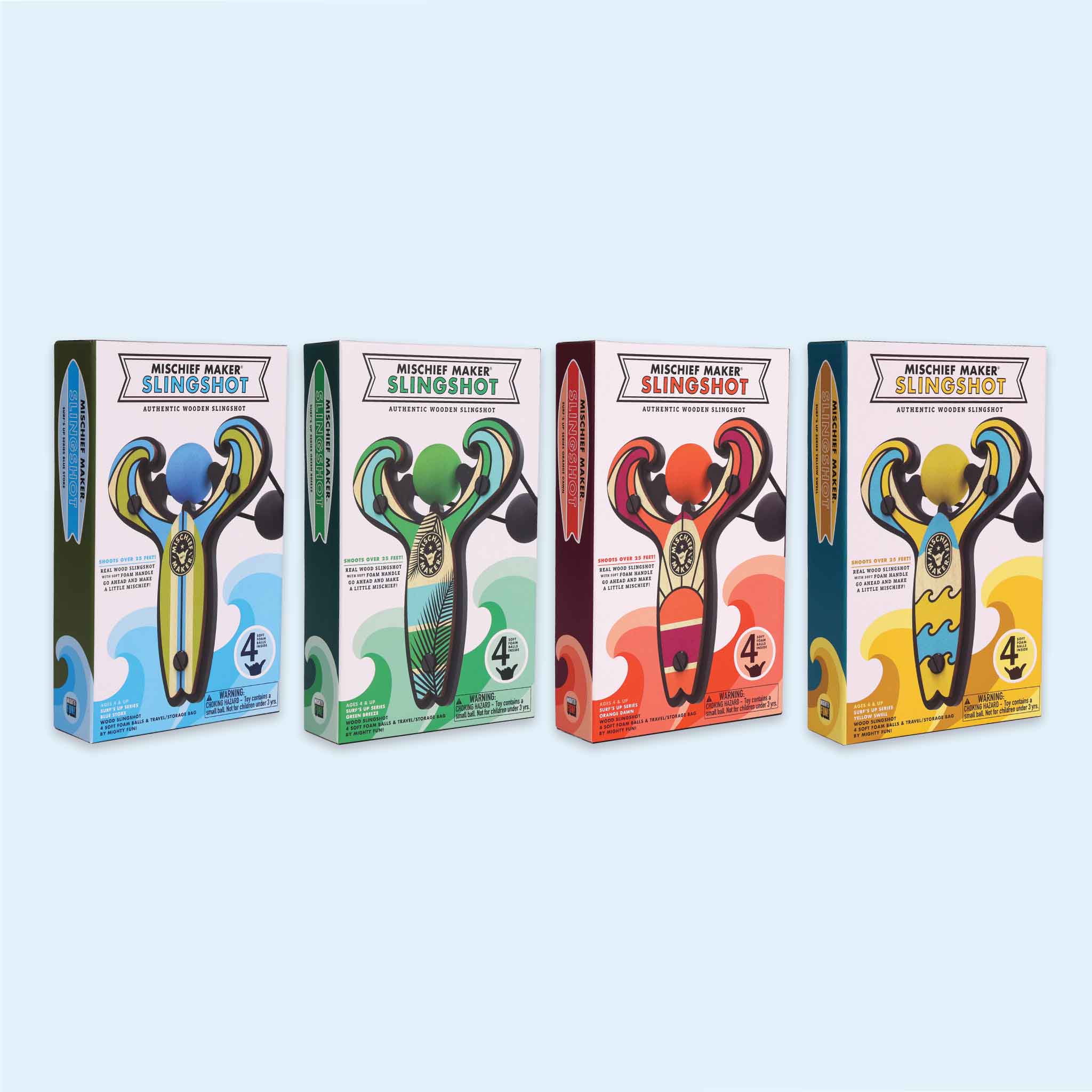 Makes a Great Gift
Enjoyed by kids of all ages. Even Grandma likes to get in on the fun make a little mischief! Available in multiple styles and colors.
ShoP Now
four series to choose from
Meet the Whole Family of Mischief Makers®