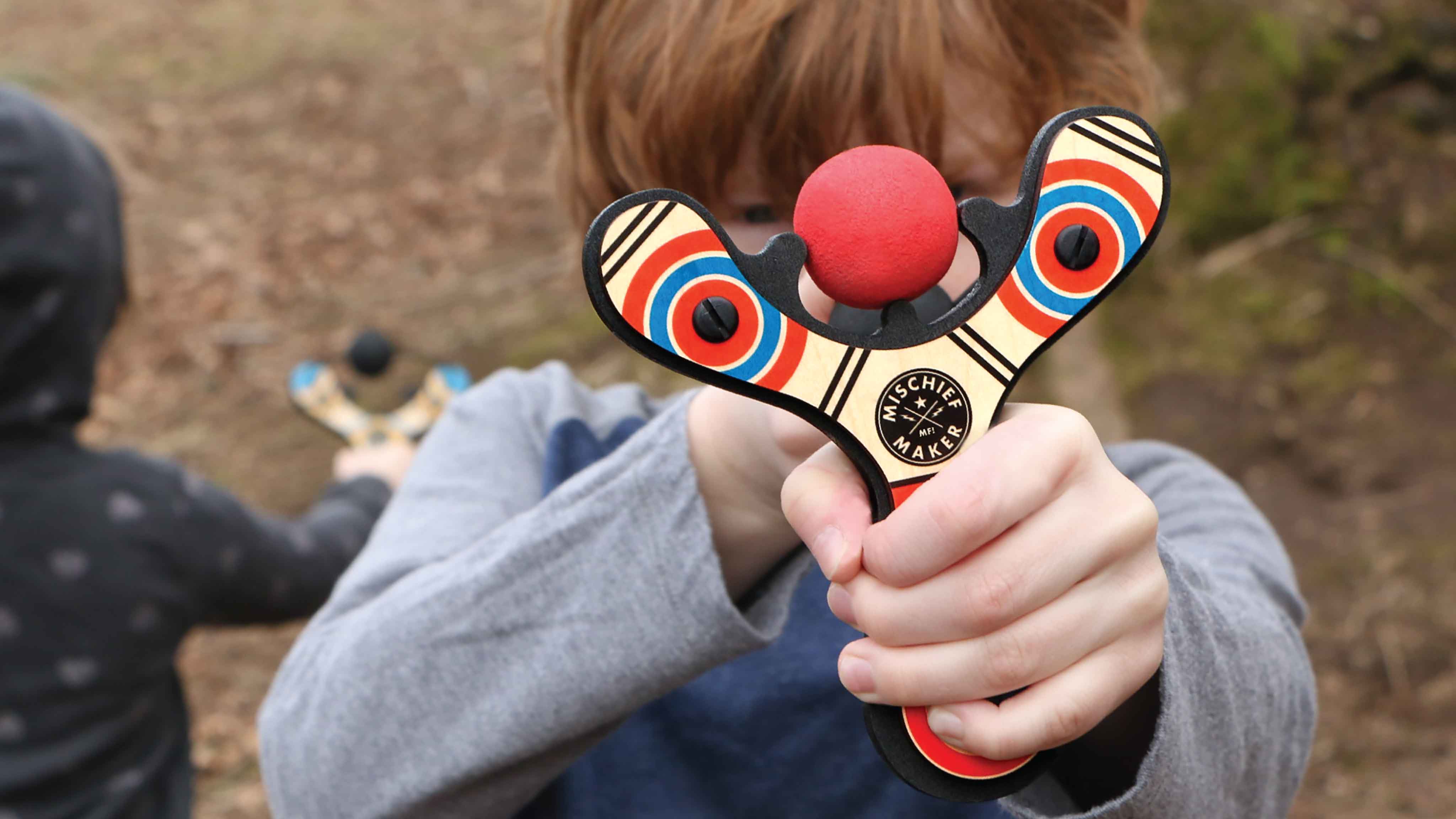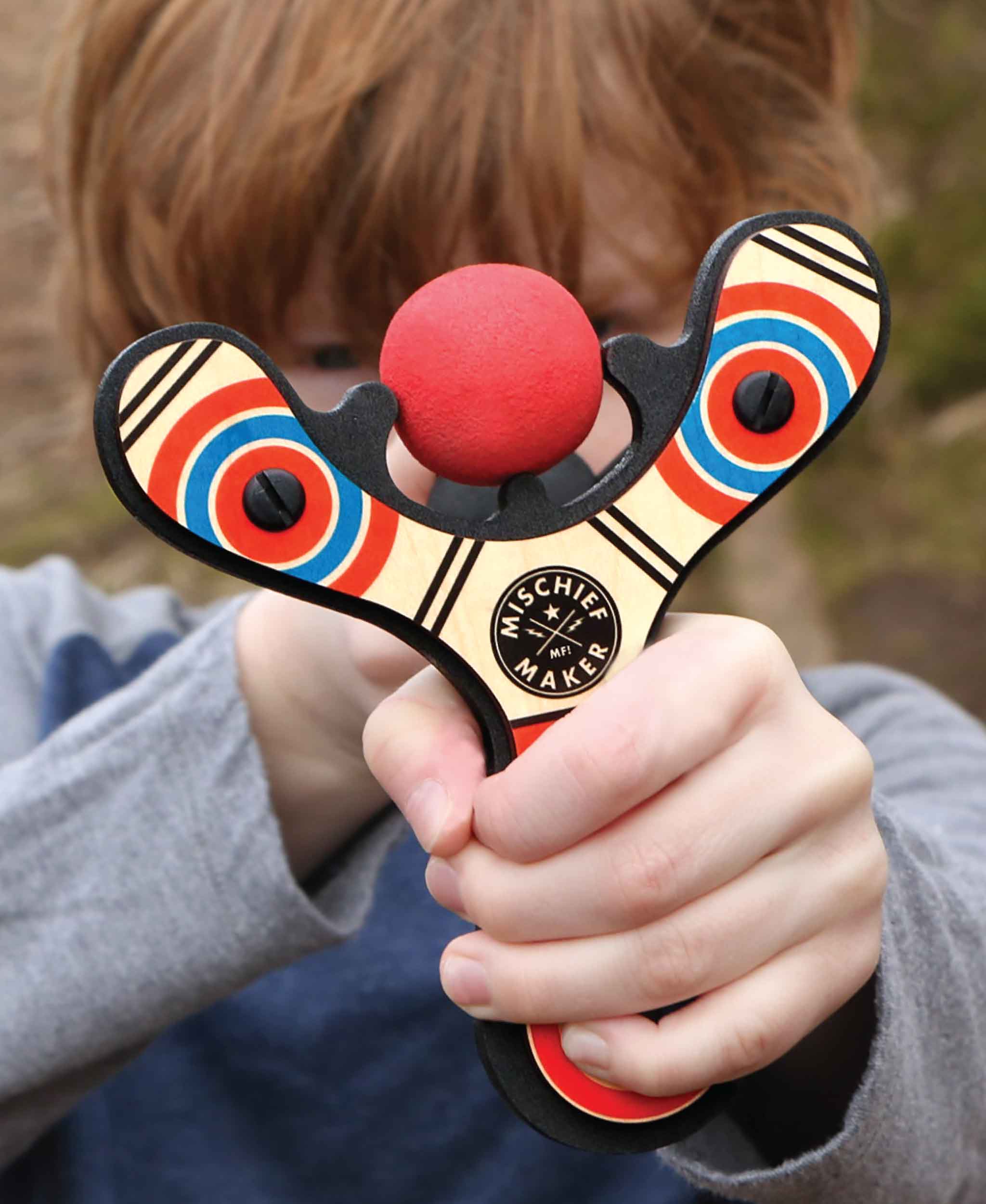 LET THE MISCHIEF BEGIN WITH
The Ultimate Kids' First Slingshot
MIschief Maker® Wooden Slingshots are Super Safe & Easy to Use for Ages 4 & Up!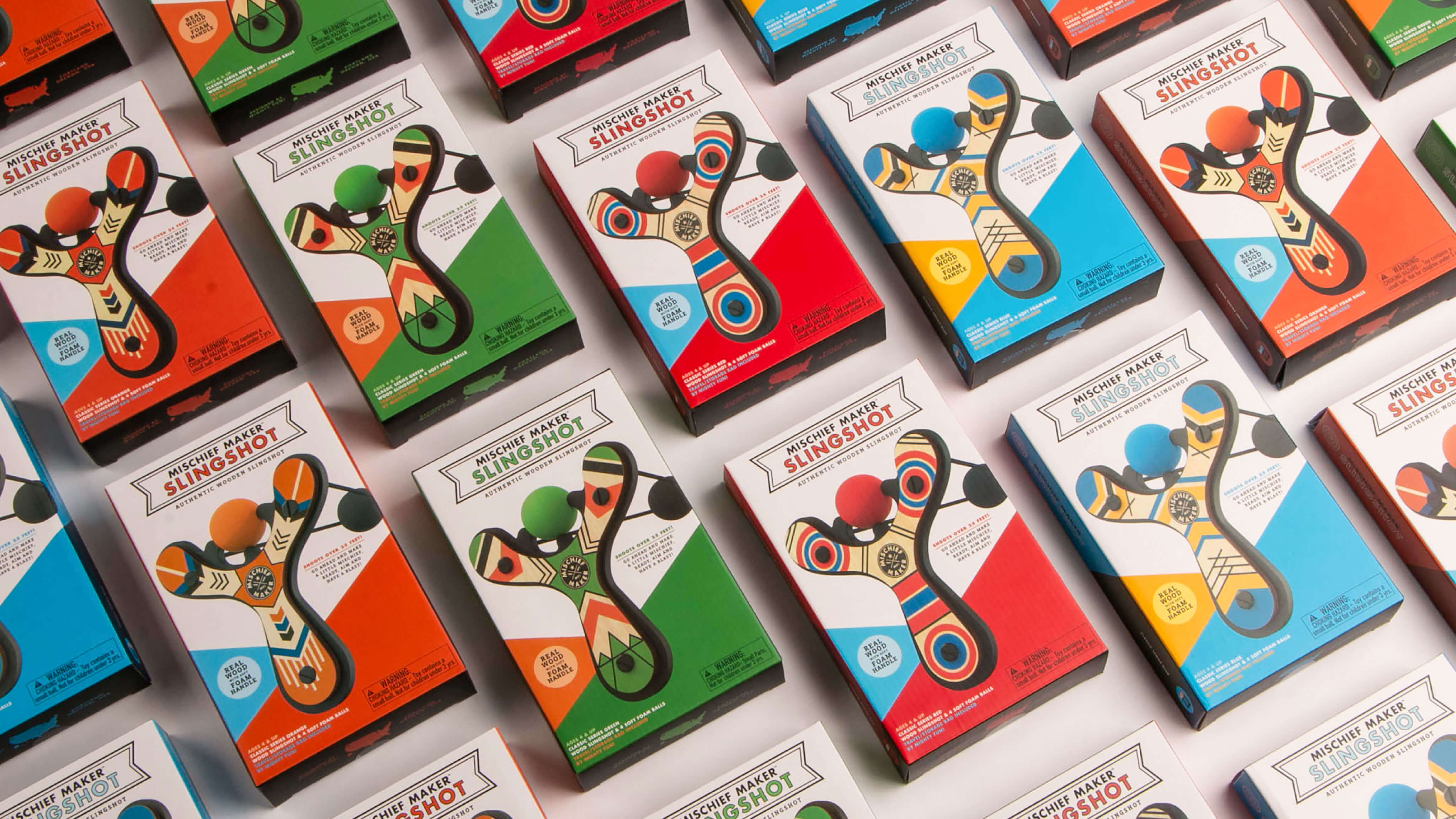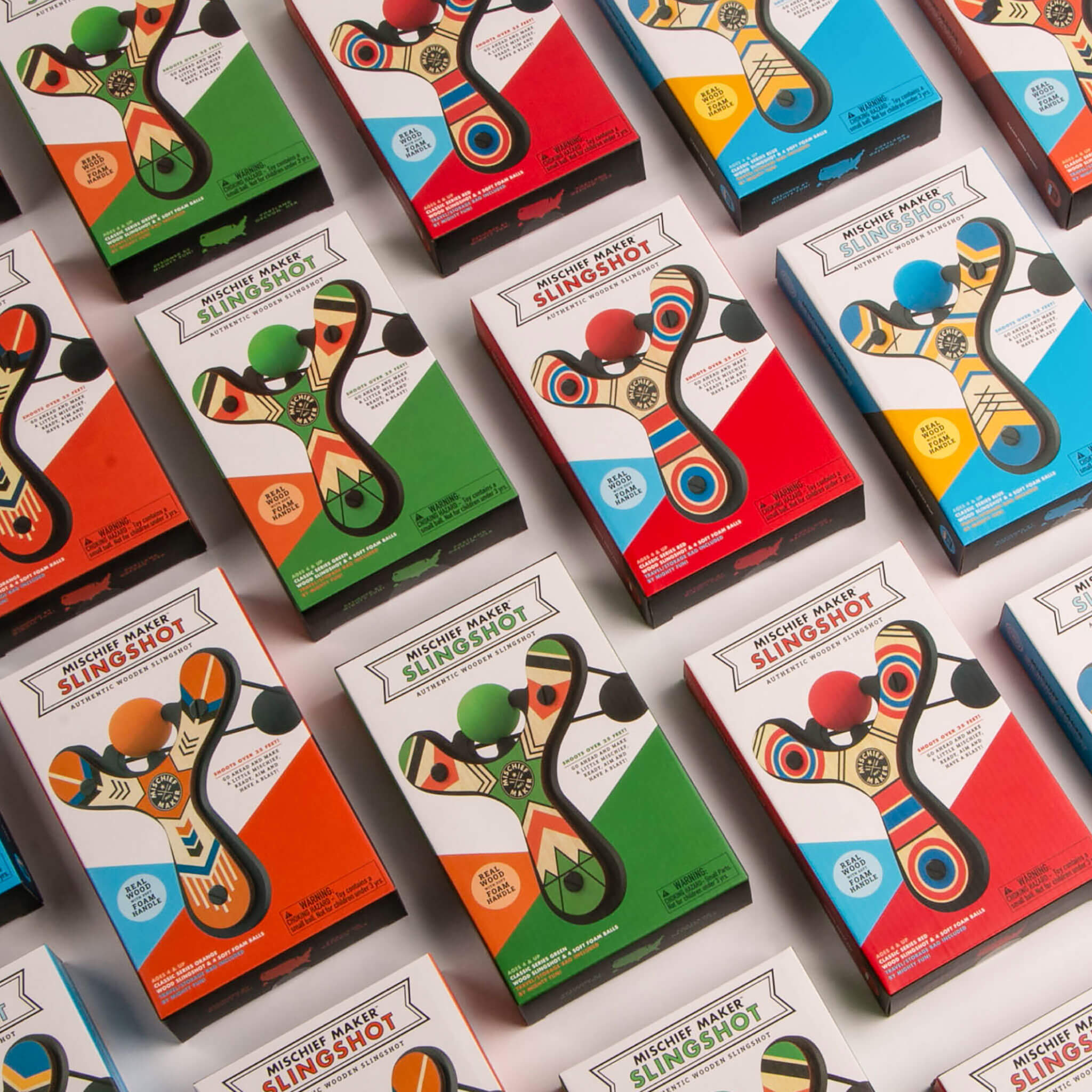 Great Slingshot for Kids
"My 4 year old asked Santa for a sling shot and was delighted with this. Very easy to use. The balls are made of foam and soft so can't injure or knock things down. Perfect!"
SHOP NOW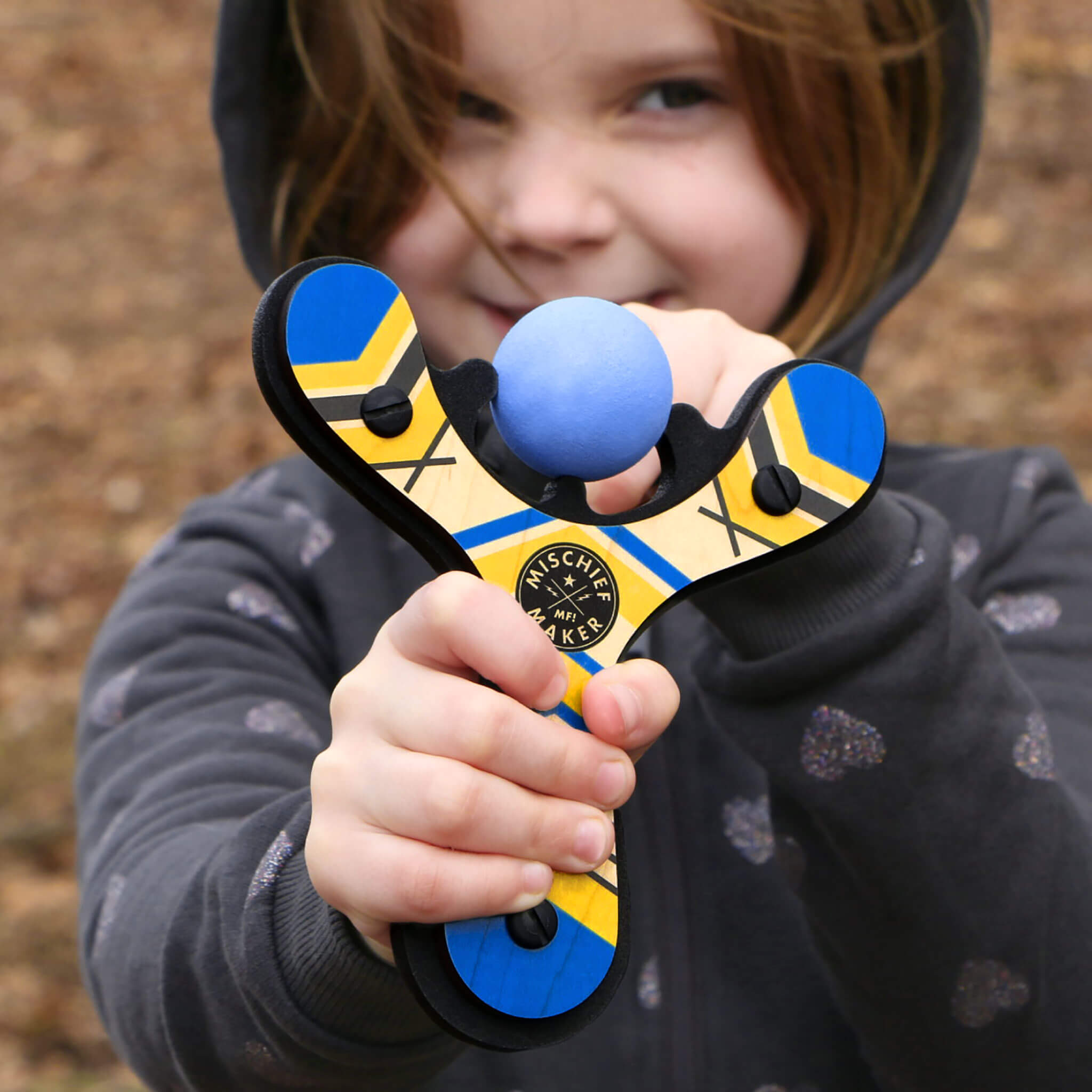 Built to Last
Our Mischief Maker® Slingshot is made with real, non-toxic wood for an authentic feel and screen printed with beautiful graphics.
Take it to Go!
Every Mischief Maker® Slingshot includes a handy travel/storage bag ready to take on your next adventure.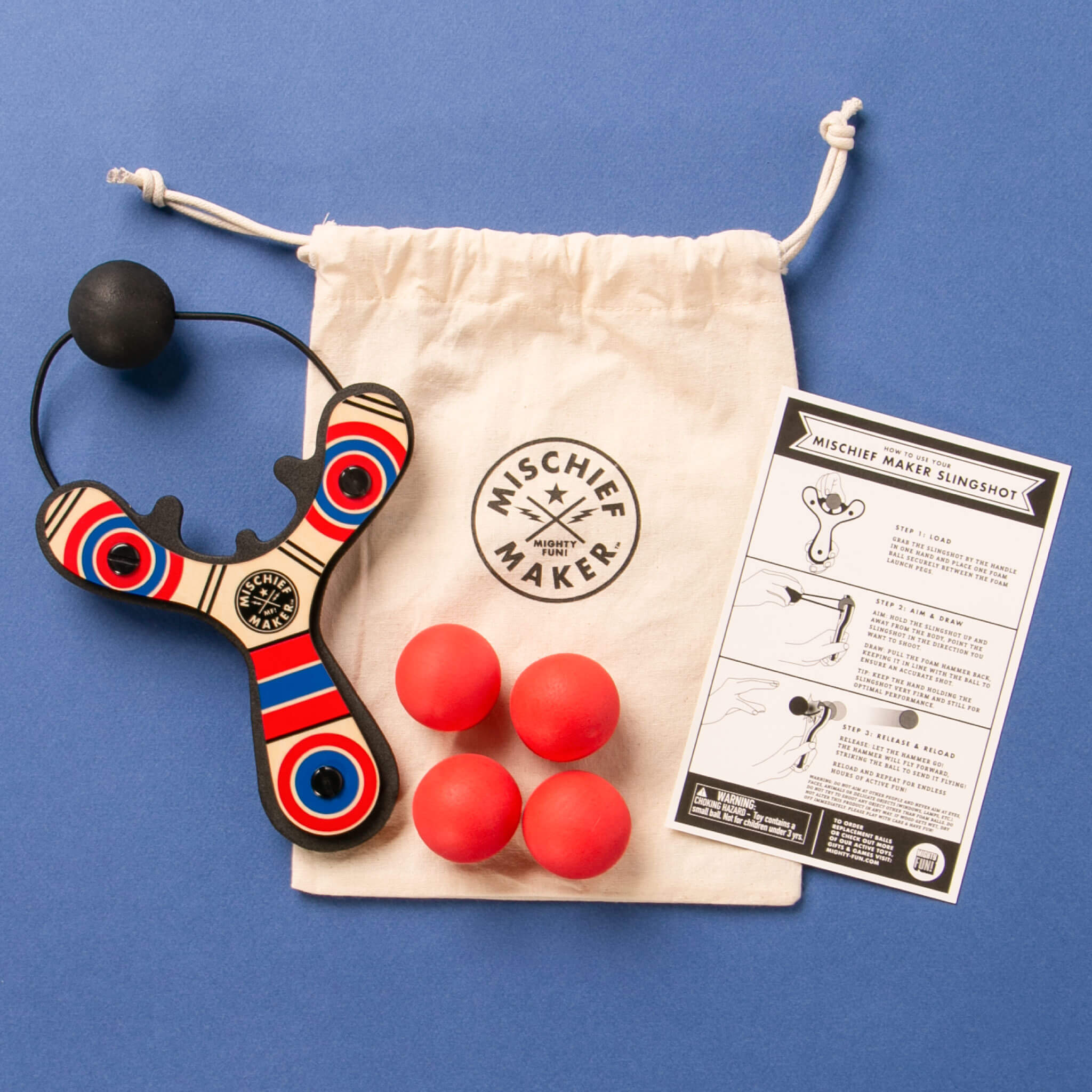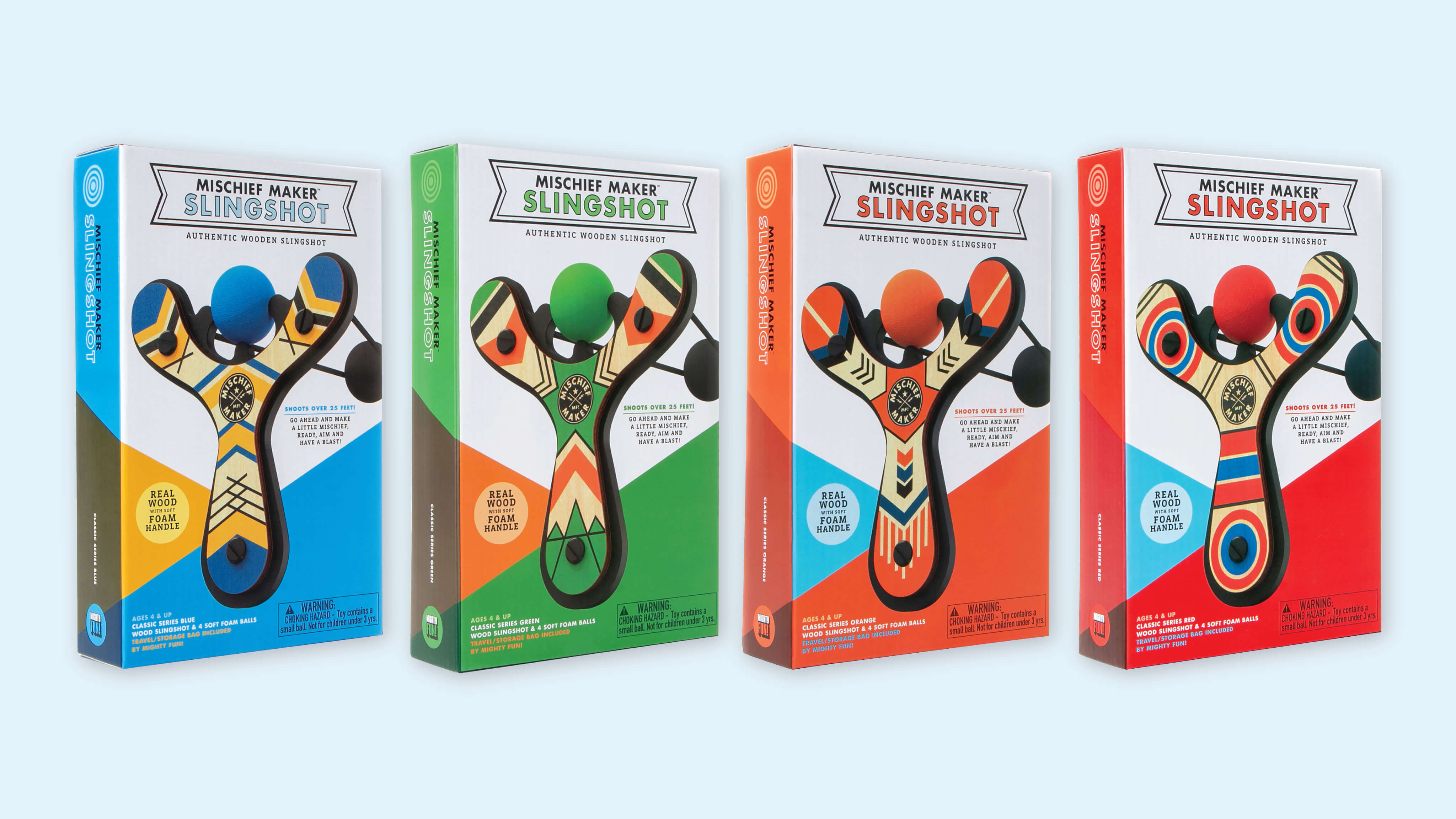 Makes a Great Gift
Enjoyed by kids of all ages. Even Grandma likes to get in on the fun make a little mischief! Available in multiple styles and colors.
ShoP Now
four series to choose from
Meet the Whole Family of Mischief Makers®