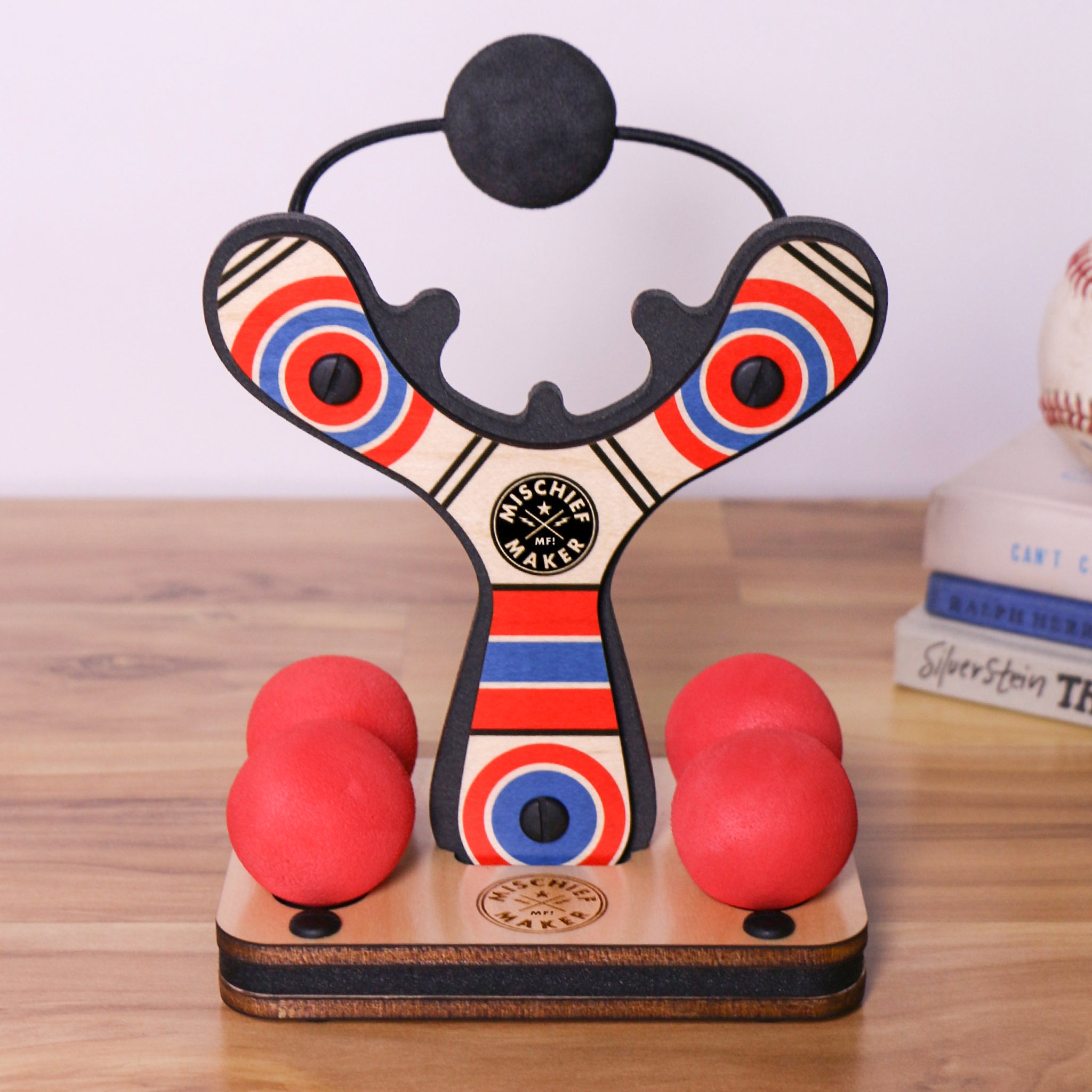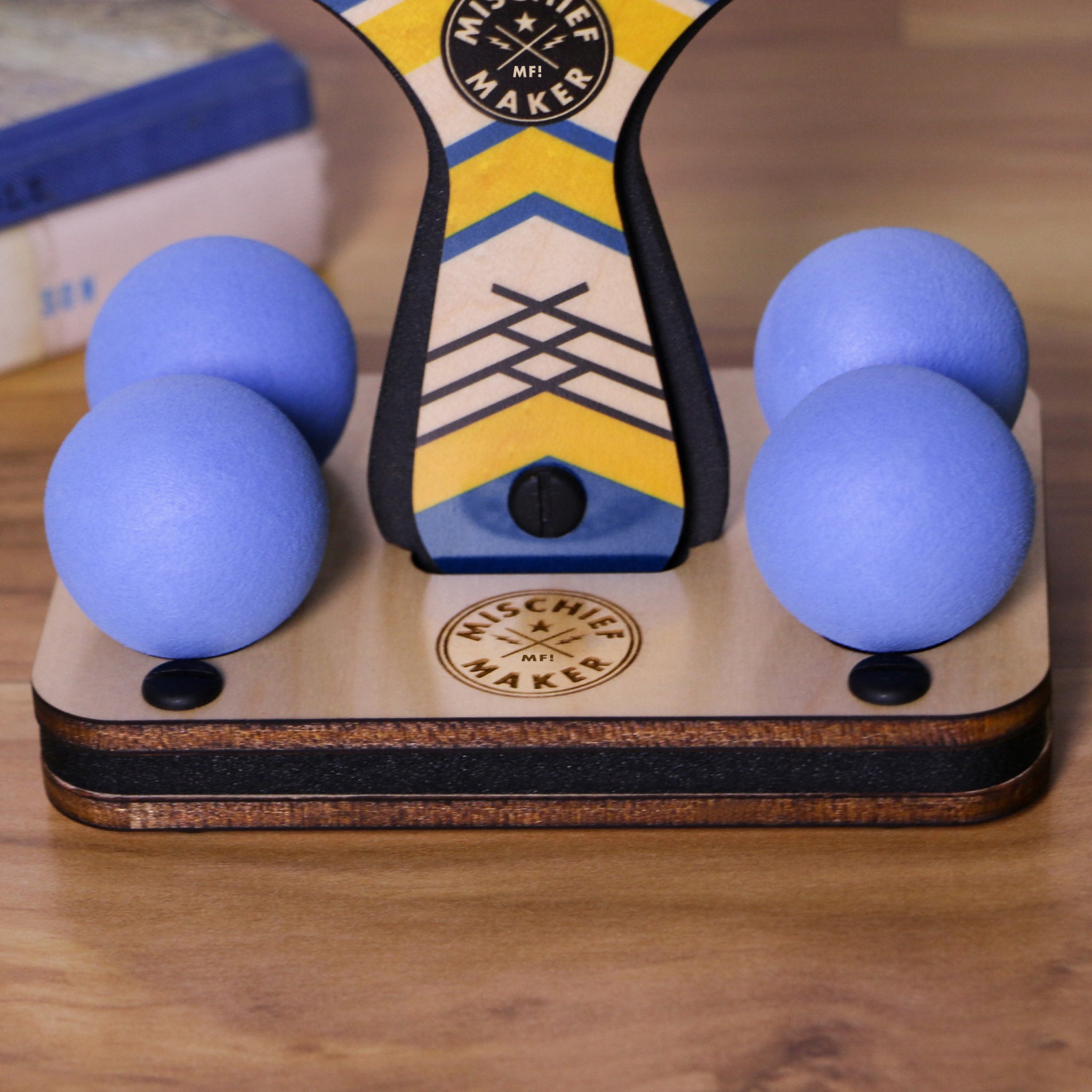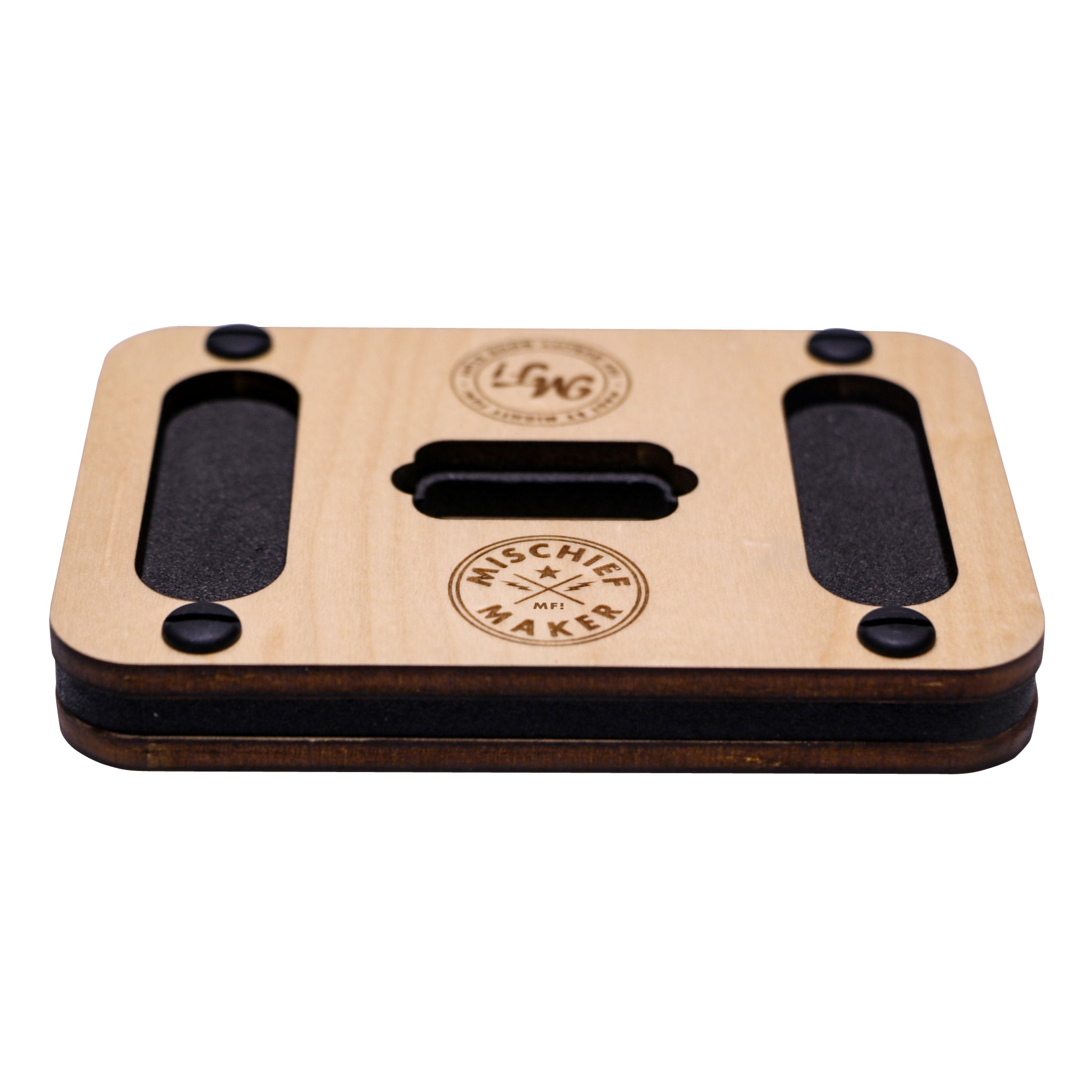 Wouldn't it be great if there was a custom built stand to proudly display your Mischief Maker Slingshot? Well, now there is. This hand crafted display stand measures 3.5" by 5" with an engraved Mischief Maker logo and is designed to hold a Mischief Maker Slingshot (sold separately) and 4 balls. It fits perfectly on a bookshelf or nightstand.
Includes: The Mischief Maker comes with 4 soft foam balls and a handy storage bag in a beautiful color box. Makes a great gift.
Materials: Made with non toxic, formaldehyde-free wood, and soft foam.
Ages: 4+